Internet outages and disruptions can be an absolute nightmare for any individual.  The Internet connection in your home can be disrupted, however, by several problems. 
A red light or red blinking on the AT&T router is a common issue experienced by internet users today. The message indicates that there is no internet connection at all. Whenever you see this, none of your internet-connected devices will be connected.
If your router showed a solid red signal, you might have panicked. The following article will provide the basic troubleshooting of AT&T router broadband solid red.
What does red mean on the AT&T router?
There are three possible reasons:
There is a problem with the gateway.
There is no indication of DSL or broadband connectivity.
There is a problem connecting the gateway to the carrier's network.
Why is my broadband light red on my AT&T router?
A hardware issue with your modem prevents you from connecting to the internet.
Cables connected to the internet are malfunctioning.
Your router has a problem, and AT&T has disconnected your internet, perhaps because you are late on your bills.
Finally, your internet connection is interrupted due to bad weather, such as a snowstorm or hurricane.
Router vs. Modem vs. Gateway: What's The Difference?
There is a difference between a router and a modem because they both do different things. Consequently, a red light on one can mean something different from one on the other. Additionally, some devices combine routers and modems.
Modems connect your home to the world wide web, also known as the global internet. With it, you can access the internet from home.
That might work for some people, especially if they only need to connect one device to the internet. To connect more than one device or to connect your device(s) wirelessly to the internet.
In other words, a router carries the internet mostly from a modem and allows wireless access. This is what WiFi is all about. You don't need to buy two devices if you buy one that's both a router and a modem. These are called "gateways."
Solid Red vs. Flashing Red Light
Solid red lights indicate that you have picked up a broadband signal, but there is no internet connection. The presence of a blinking red light, in contrast to no connection at all, may indicate an unstable connection.
The cable may also be damaged here, which would explain why the router keeps connecting to the modem and then drops it.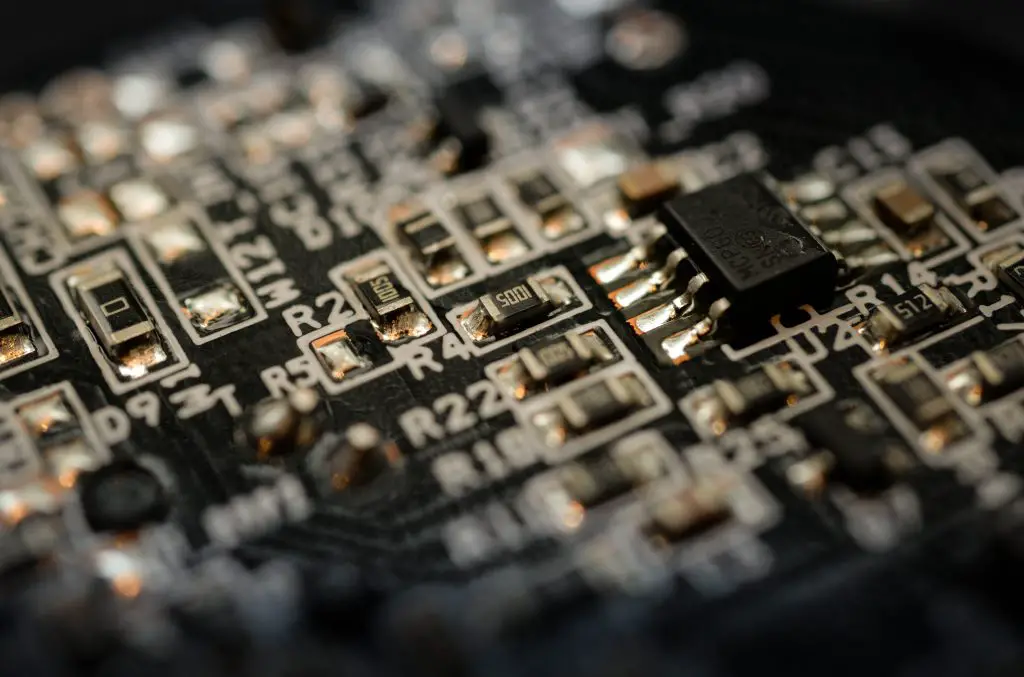 How do I fix AT&T's solid red light?
So, how do you fix broadband red lights? Here are the top troubleshooting methods:
1. Turn Your Router Off And On
It might be a good idea to reboot either your router or modem. It is often enough to reboot your router or modem to resolve the issue simply. You can accomplish this by switching them off and removing the gateway from the power source. 
Before reconnecting them to their power sources, wait a few minutes. The modem should be turned on first, followed by the router.
2. Move The Router
It may be possible to fix the problem by moving the router if the red light indicates internet connectivity issues. Consequently, if it is not positioned correctly, it will be unable to keep a constant internet connection. Therefore, it might be worth your time to relocate and move to a few other places before moving on to the next step.
3. Check The Cables
There is a possibility that the cables connecting the modem and router are damaged or aren't connected properly. You may be able to resolve the problem by pulling the plugs and reinserting them if there is no visible looseness in the connections; otherwise, you will need to replace them.
As a temporary solution, you can set up a wireless hotspot using your phone. Then, additional devices, such as your laptop, can be connected to the hotspot provided by your phone.
4. Check AT&T's Service Outage Map
AT&T has a map that shows where their service is available throughout the country. Using this map, you can check whether any interruptions in your area or your internet connection are the problems. In addition to AT&T, other resources can help you determine if there is an outage.
For instance, Down Detector is a great site to check since you can read reports and comments from other users. Also, check social networking sites to see if anyone is talking about power failures in the area or if any media outlets are covering them.
You can't do much if a service goes down. The only thing you can do is wait until AT&T fixes the problem and things start working again.
If you have unlimited mobile data from AT&T or another provider, you could set up a wireless hotspot on your phone while waiting. The hotspot on your phone can be used to connect to other devices, such as a laptop.
5. Call AT&T
If restarting the modem and router, relocating the router, and inspecting the wires do not fix the problem, you should contact AT&T. there may be a problem with your internet service; maybe you forgot to renew your subscription, or maybe your payment didn't go through.
It is most likely that AT&T will be able to assist you in determining if there is a problem with your account, if there is a power cut in your area (though it does not appear on the map), or if there is a problem with your router or modem.
Additionally, they may be able to provide you with some troubleshooting guidance, such as how to reset the router or modem or how to repair them. Before calling customer support, you should have the manufacturer and model number of the router you are using handy.
6. Reset Your Router
If your modem or router has a reset button, you can try to reset it by pressing it down for a few seconds. Depending on the model, you may be able to reset it by pressing and holding the power button for half a minute.
If you reset your device to factory settings, you will lose all settings, including any WIFI passwords you may have previously configured. So although it may seem like the best solution for the red light problem, it's still worth trying other methods first, unless you don't mind putting everything back up again, which is worth a shot.
7. Replace The Router
If there is a problem with the hardware, you may have to replace the device. There is no difference whether the red light is on your modem, router, or gateway. Investing in a stable internet connection that won't suddenly disconnect you will cost you some money, but it will be well worth it.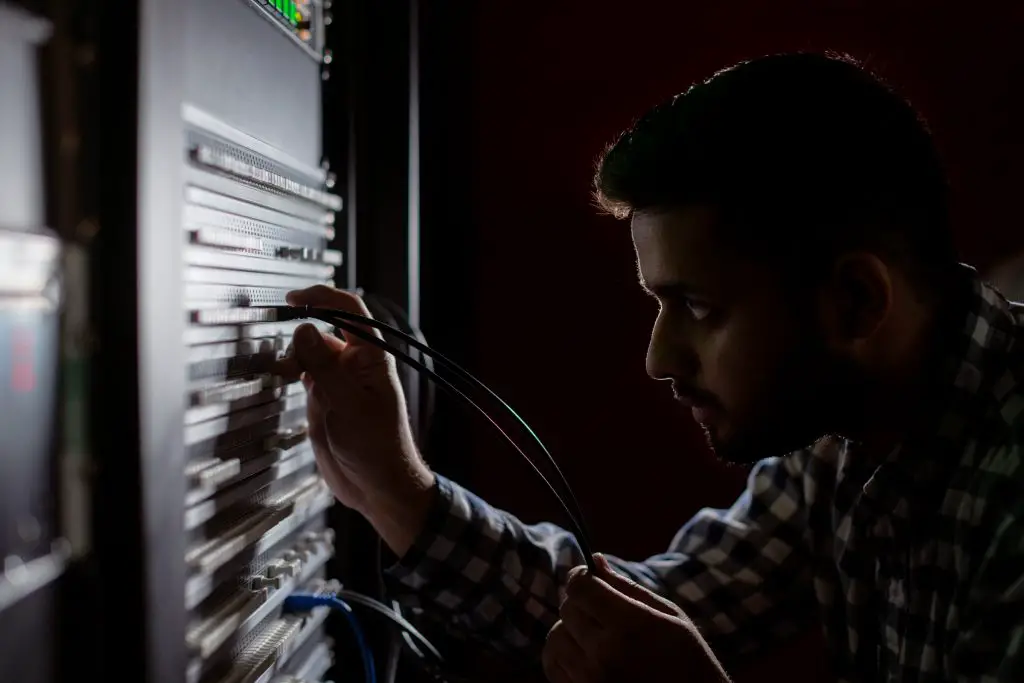 8. Call A Professional Technician
If nothing else appears to work, you can always call a specialist for assistance if you cannot figure out the problem on your own.
However, before you go ahead and schedule your appointment, you might want to carefully read the articles on troubleshooting that are available on their website to determine if you can figure out what the problem is with the network router or modem that you are using. 
There is a possibility that you won't need to hire a technician because the problem might be easier to fix than you think.
What lights should be on the AT&T router?
Green power light
Green WPS light
Conclusion
Now you know what causes AT&T router broadband solid red and how to fix it. You shouldn't be concerned even if the router's indicator light shows solid red. 
In most cases, it's a minor issue that can be resolved quickly. Try solutions like restarting your router before scheduling a technician visit. Nevertheless, if you have to reboot the router constantly to get it to work again, you may need to purchase a new one or hire an expert. 
FAQs
Why is my broadband light red on my router?
A solid red light indicates that an internet signal was picked up, but there is no connection to the internet. A blinking red light, however, may indicate an unstable connection, as opposed to no connection at all.

How do I fix my AT&T Broadband Connection?
1. Turn off your router or modem and remove the power cable from the device's rear. Take it out of the device if it has an inbuilt battery backup.
2. If you have DSL service, disconnect the telephone cord connected to your modem or gateway.
3. Hold on for twenty seconds.
4. If necessary, replace the installed battery within the device.
5. Reconnect the power cord to the outlet. If you are using DSL, you must connect your telephone cord.
6. The gateway or broadband may take up to ten minutes to restart and for the solid green light to appear.
Why is the WPS light red on my AT&T router?
A steady red light suggests that possibly the WPS hadn't been completed, which might make the system vulnerable to intrusion.

How do I get rid of the red light on my router?
1. Reboot the router. Wait 30 seconds before plugging in your modem/router. Check if the red light disappears after the lights cycle.
2. Make sure the cable modem is connected to the wall via coaxial cable. Ensures it is tight and free of corrosion. Check the modem and wall phone line connectors for frayed wires. Restart your router after fixing it.
3. If you have a lot of phone or cable outlets in your home, you might want to switch them. Check the wiring in your walls or the cable or phone line connection if none of them work.
4. Change either your coaxial cable or telephone cord.
5. Input the ISP login information if your modem administrator portal requires it. You can request a modem from your Internet service provider if you do not have one.
6. Contact the manufacturer of your modem. A red light indicates an internal problem. The modem needs to be repaired or replaced if this is the case.
7. If the red light persists, contact your ISP. They can let you know whether there is an outage, line noise, or internet problem. In addition, you can replace rented modems with ones provided by your ISP.