What you find on this page:
Since its launch in 2013, the LG HBS 800 has been popular for those looking for a wireless headset and headphone combination. You can wear the headset around your neck, and the retractable headphones are an excellent feature, so they don't get tangled or dangle around your neck when you're not using them. 
With everything technological in our world, there will be hiccups now and then. So if you're experiencing some LG HBS 800 problems, we're here to help you so you can get back to non-frustrating listening and phone calls. 
LG HBS 800 Problems & Solutions
Knowing the common problems other users face if you're considering purchasing the LG HBS 800 headset can help you decide if they're worth getting. Of course, most people will tell you they are worth getting, so knowing the solutions to those problems can save you a lot of headaches. 
How To Fix LG HBS 800 Bluetooth Pairing Problems?
Pairing problems are a significant issue for people with LG HBS 800 headsets. Since these headsets are designed for people to use with another Bluetooth device, knowing how to pair the headset to your chosen device and unpair them if necessary is essential. Wifi pairing problems with your tv?
People experiencing issues when pairing their LG HBS 800 should be able to resolve the issue by resetting the device or putting it into manual pairing mode, which we'll discuss below. 
If these solutions don't solve the pairing issue, it could be that your chosen device isn't compatible with the headset or that there's a manufacturing issue. 
How Do I Turn On My HBS 800?
So, how do you turn on LG Tone earbuds? Turning on your LG HBS 800 is simple. The "on" and "off" switch is on the side of the headset. So, you'll easily slide the switch to the "on" position when you're ready to use the device.
How Do You Fix Bluetooth Headphones That Won't Turn On?
It could be for several reasons if you're ready to use your Bluetooth headphones, but they won't turn on. The first is the simplest option and one that you can quickly fix. Usually, when the headphones don't turn on, it's because they're not charged enough even to turn on, let alone pair with a device. 
In this instance, you have to charge them for a few minutes, and then they should be ready to turn on. If you've tried this and let the headphones reach a full charge and they still won't turn on, you might need to contact LG to see if they need repairs that you can't handle at home. 
And how long do LG headphones last after a charge? They should last for about eight hours if you've charged them fully.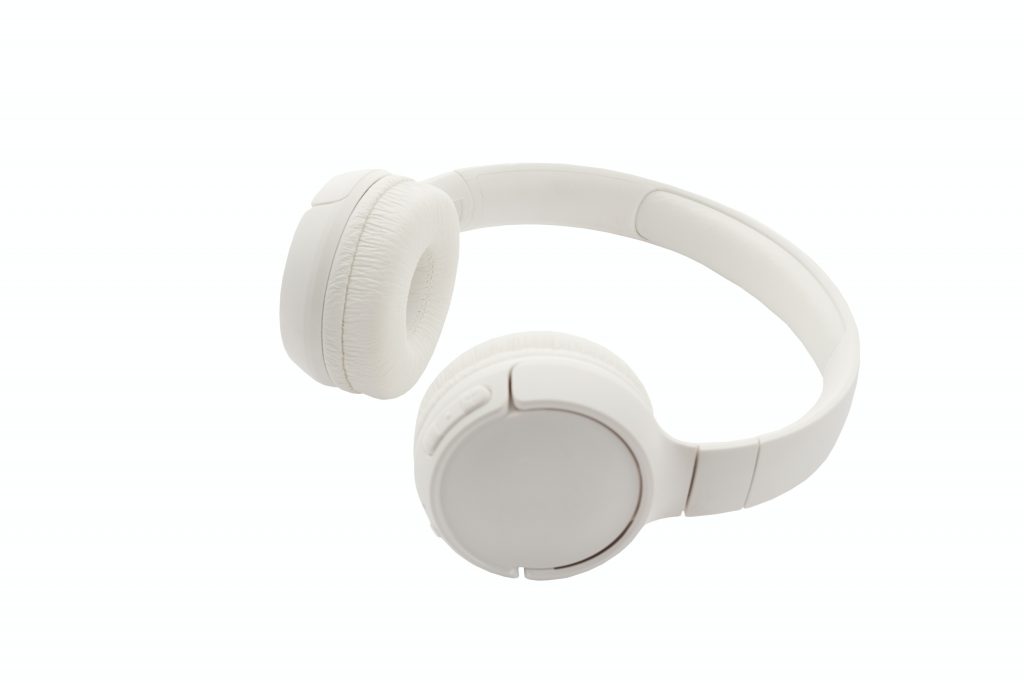 Why Is My LG Hbs 800 Headset Not Working on One Side?
When you turn your LG HBS 800 headset on and one side isn't working, there's a good chance they're just dirty. Headphones can get clogged with dirt, ear wax, lint, or other debris sometimes, which can cause them not to work on one side. 
The best way to solve this issue is to check the side that's not working to ensure that it's clean and free of all debris. Then, clean it off if you notice anything in or on the device and see if that solves the problem. 
If you clean it off or it was clean, to begin with, and it isn't working, the best thing you can do is unpair it with all devices, repair it, or even reset the headset. 
How Do I Put My LG Headphones in Pairing Mode?
Most phones, headphones, and other Bluetooth devices easily pair with your chosen Bluetooth device. With this headset, you'll have two ways to pair it with your phone or another device. 
The first is the traditional way, or what some call "easy pairing." Here's how you can pair your headset this way: 
Slide the power switch, so it says "on."
This action will automatically trigger the headset to enter pairing mode with the LED light shining blue.
Make sure Bluetooth is switched "on" on the device you wish to pair the headset with
Click on the headset name.
Once the headset is paired, you'll hear "headset paired" if you have the headphones in
The other way to pair your headset with a Bluetooth device is by putting your LG BHS 800 into manual pairing mode. This mode is helpful when pairing isn't automatically happening when you're pairing it to a new phone or pairing it again with a current device. Here's how you can do that: 
Start with your headset power switch "off."
While the headset is turned off, hold down the "call" button and slide the power switch to "on."
Hold the "call" button down for approximately two seconds
This action should trigger the headset's LED light to turn blue, indicating it's in pairing mode
Once the LED light turns blue, you can follow steps three through five from the easy pairing option above to connect your headset. 
How Do I Reset My LG HBS 800?
Resetting your LG HBS 800 can help solve many of the issues you're experiencing with the headset. So, how do you reset an LG wireless headset? If you need to reset your device, you can do so by following these steps: 
Unpair your headset from all devices
Switch the headset from "on" to "off."
Press and hold both volume buttons simultaneously; this should cause the LED light to flash red and blue.
Wait until the light stops flashing.
Turn the headset back "on" and try pairing it with your chosen device with the steps listed earlier in this guide.
Conclusion
Using your LG HBS 800 headset for work or pleasure is easy. You'll never have to worry about the headphones getting tangled or accidentally unplugging them from your device when you need to get up and walk around. 
Even though some issues are associated with this Bluetooth device, most LG HBS 800 problems aren't significant, and you can solve the problems from the comfort of your home. Rarely will you have to send the headset off for repairs from LG, but using this guide should help you solve the issue before that even becomes a consideration. 
Frequently Asked Questions
Why does my LG Bluetooth headset keep disconnecting?
It's not enjoyable if you're using your LG HBS Bluetooth headset and it keeps disconnecting while you're on a call or listening to music. Your device keeps disconnecting because you're out of range. 
Try staying within 32 feet or however many feet the user's manual outlines. Even though some can be 32 feet away from the connected device, the closer you stay, the better the connection will be. In addition, staying close to the connected device should stop all disconnections. If they still occur, there might be an issue with your device that needs repairing. 
Are LG headphones noise canceling?
It depends on the specific product you buy, whether they're considered noise canceling or not. Most of LG's Tone headphones have a noise canceling component that people desire. Usually, you'll have to activate this feature by pressing a specified button. 
Are LG Tones waterproof?
Many of the LG Tones have a stamp of water-resistant approval. It means you can work out and sweat as much as you want without worrying about water damage to your beloved headphones. However, this doesn't mean you should go swimming with them.