What you find on this page:
The Apple Watch has become one of the most popular smartwatches in the world. Unfortunately, technical difficulties can arise due to the Apple Watch using Bluetooth to connect to other devices. 
So, if your Apple Watch will not unlock, what should you do? There are several troubleshooting options; you will need to go through them until something works. Here we will take you through the most common solutions to Apple Watch unlocking problems.
Unlock With Apple Watch Not Working? Here's How To Fix the Problem
Have you been searching "my Apple Watch will not unlock" or "how to unlock Apple Watch Series 3" but have not found a solution? We will outline several fixes in the sections below if you notice that unlock with Apple Watch is not working on iOS 15 (or any iOS version). 
1. Check Apple Watch Is Communicating With iPhone
Your Apple Watch and iPhone connect wirelessly, but this feature can lead to the devices failing to do so. Without a connection to your iPhone, your Apple Watch will not unlock. As a result, you should check to ensure that your Apple Watch is communicating with your iPhone.
Your first destination should be the Bluetooth settings on your iPhone. There you can see a list of devices paired with your iPhone (and those that are not). So, for instance, if you are not using your Airpods, it will say "Not Connected." 
If it says "Not Connected" next to your Apple Watch, you will need to get them connected to unlock your Apple Watch. 
Alternatively, you can swipe down to the control center on your Apple Watch. Your Watch is connected if you see a green iPhone icon in the top-left corner.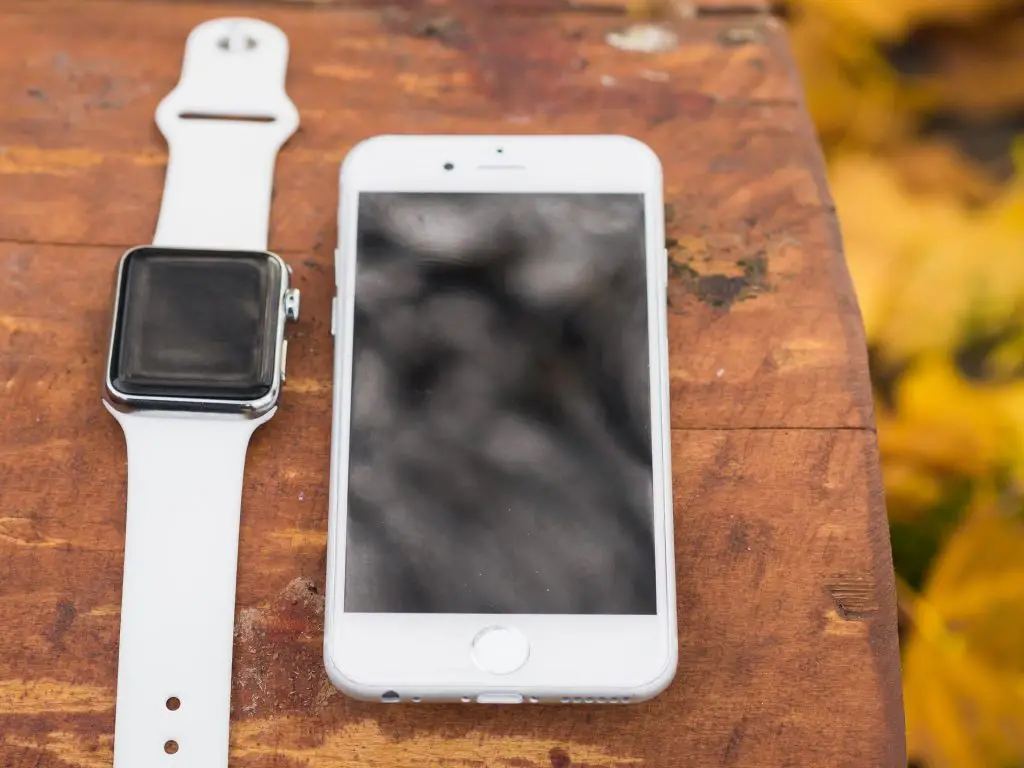 2. Turn Off "Unlock With iPhone" on Apple Watch
Another option if you are having trouble getting your Apple Watch to unlock and connect to your iPhone is to turn off "Unlock with iPhone." You can find this option by going to Settings and selecting the passcode option. While this is more of a workaround than an actual fix for your problems, it will likely still get the job done.
3. Turn Apple Watch Passcode Off, Then Back on Again
The next option if your Apple Watch band will not unlock is to turn the device's passcode off and back on again. Enabling an Apple Watch passcode is one of the prerequisites to unlocking your device. 
So, by turning it off and then on again, you may trigger something, fixing your problem. The idea here is the same as turning your computer off and back on to see if that corrects the fault.
To turn off the passcode, open the watch app on your iPhone. Select the passcode and turn it off. You will be prompted to enter your current password on your Apple Watch to confirm the change. Once that is done, restart both devices and re-enable your password.
4. Reset Face ID
If you're getting the message "your Apple Watch is currently locked, please unlock it to continue," it might be due to Face ID.
Sometimes, Face ID can be erratic and require a reset. However, doing so can resolve some of your Apple Watch unlocking issues and can be done quickly. Simply go to the setting on your iPhone, select Face ID & Passcode, enter your password, and reset the Face ID.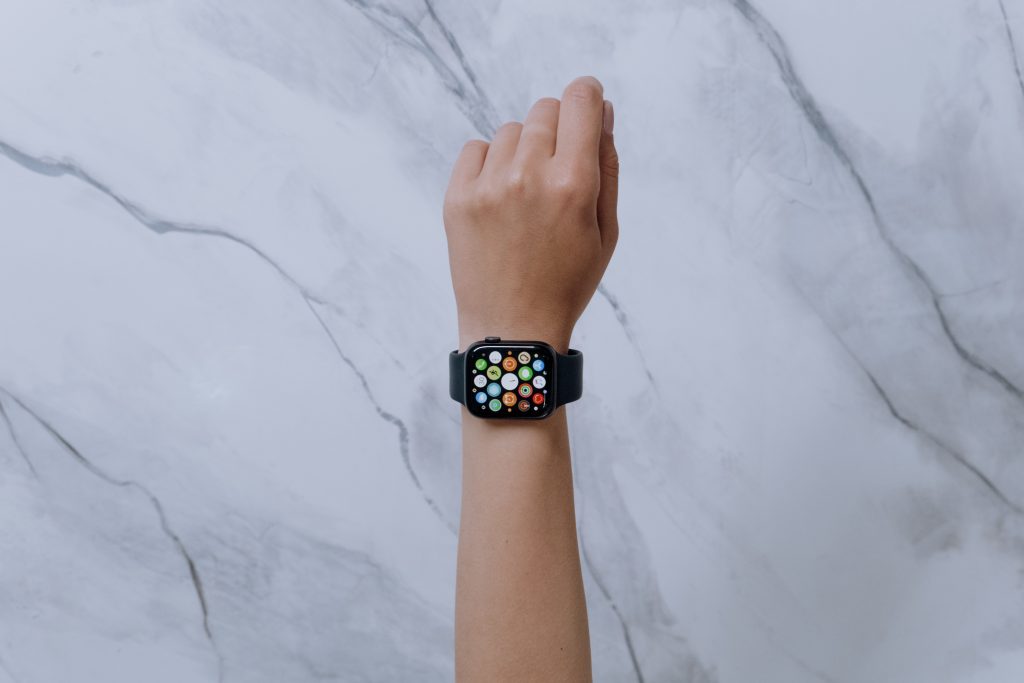 5. Make Sure Wrist Detection Is Enabled
Your Apple Watch uses wrist detection to know if you are wearing the device. When you are not, Apple Watch will require you to enter the password to access it. If this setting gets disabled, you can run into issues. 
To check if wrist detection is enabled, go to the Passcode section. If it is, the On position will be green.
6. Unpair, Then Re-Pair Your Apple Watch
Unpairing and re-pairing your Apple Watch can act as a reset for the two devices. However, you should only do this as a last resort because it's a more time-consuming process than other fixes on this list. Instead, start by disconnecting the devices in the Watch app on your phone.
To re-pair, hold the side button on your Apple Watch until you see the Apple logo appear. Next, wait until the message "Use your iPhone to set up this Apple Watch" appears. Then, tap continue and follow the instructions until the devices pair.
7. Fix Apple Watch Will Not Unlock With Password
Are you getting the message "the Apple ID cannot be used to unlock this Apple Watch?" Well, if your Apple Watch is not unlocking with your password, the best option for you is to reset it. But how to reset the Apple Watch password? Thankfully, all you need to do is make a reset request and confirm the change by email or through a text on your phone.
8. Fix Cannot Unlock Apple Watch Without Password
If you cannot unlock your Apple Watch without your password, there is likely a problem with your face ID or wrist detection. Reset these settings to try to fix them.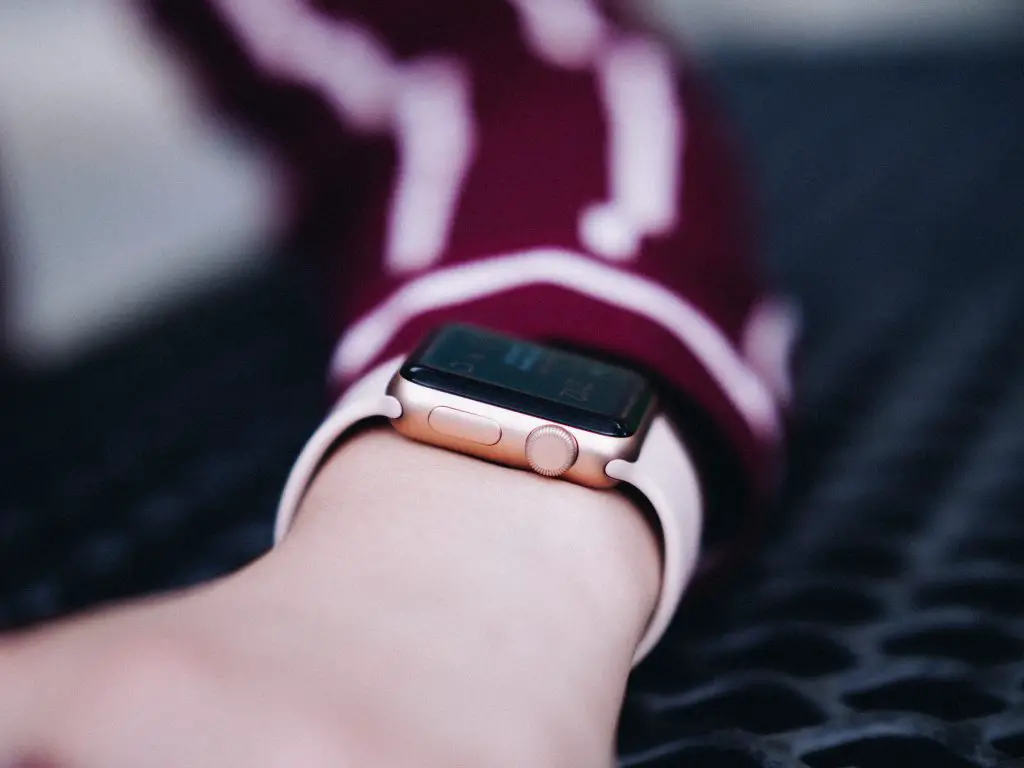 9. Fix Unable To Unlock Apple Watch Using iPhone
Unlocking an Apple Watch with your iPhone sounds convenient, but this feature can sometimes experience a connection issue. So, if you cannot unlock your Apple Watch, try manually connecting the devices in your Bluetooth settings. If that does not work, you might need to unpair and re-pair your devices.
Apple Watch Will Not Unlock iPhone
Some people use their Apple Watch to unlock their iPhones. If this feature is not working, it is likely a similar problem as when the reverse is the case. Again, you will need to re-pair your devices to restore the connection.
Apple Watch Will Not Unlock the Mac
If you cannot get your Apple Watch to unlock your Macbook or it will not connect, you can go to Security & Preferences. There, you can disable "Use your Apple Watch to unlock apps and your Mac." Then, restart your Mac and turn this setting back on.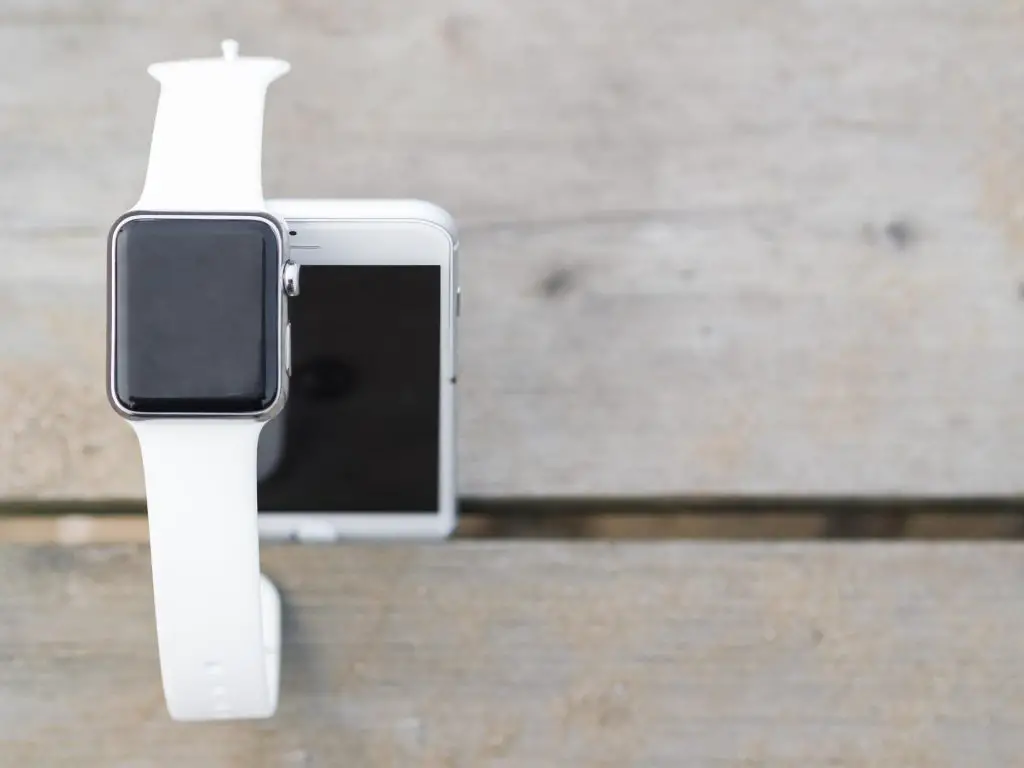 Apple Watch Not Unlocking iPhone With Mask
Unfortunately, mask-wearing means face ID does not always work. Of course, there is no way to ID your face if it is covered. You'll need to lower your mask or use your password instead.
How To Unlock Apple Watch Without a Paired Phone?
If you do not have an iPhone paired with your Apple Watch, you can unlock it by placing it on its charger. Next, hold the side button until the Power Off screen appears. Then, press the Power Off slider but do not slide it. Next, select the "Erase All Content and Settings" option. Doing so will factory reset your Apple Watch and allow you to unlock it or pair it with an iPhone.
How To Unlock Apple Watch Without Passcode Without Resetting?
If you have forgotten your Apple Watch passcode and do not want to reset your device, you can unlock it with your face ID. However, if you do not have face ID enabled, you can unlock your watch with your iPhone. 
Alternatively, you can install AnyUnlock on your computer and select the Unlock Apple ID option. You can then plug your Apple Watch into your computer and click the Unlock Now button. 
Follow the on-screen instructions, and you will eventually unlock your Apple Watch without needing to reset it and lose your data. This fix would also answer the question, "how to lock Apple Watch?"
Is Automatic Login Enabled?
Automatic login is enabled by default on your Apple Watch. Once you set up your face ID and wrist detection, your watch will automatically unlock when worn. However, you can disable this setting. Additionally, turning off wrist detection will automatically turn off automatic login.

How To Approve Other Password Requests?
To approve password requests on your Apple Watch, enable the setting that allows your device to unlock other apps and your Mac. You can also approve password requests from your email via your Apple Watch.
How To Set Up Auto Unlock?
First, ensure your Apple Watch and Mac are signed into iCloud and are connected. Next, find the Apple Menu, followed by System Preferences, Security & Privacy, and General. Finally, select "Use Apple Watch to unlock apps and your Mac." If you have more than one Apple Watch, you must select the one you want to use.
Final Thoughts
There could be several reasons that your Apple Watch will not unlock. However, if you follow the troubleshooting options above, you should have it unlocked in no time.
Frequently Asked Questions
Can I also unlock my Mac with my iPhone?
Yes, you can unlock your Mac with an iPhone. However, you will need to download an app to do so.
How can I fix the "Wireless Connection too weak for Apple Watch to unlock this Mac" error?
You have several possible fixes if you encounter this error. The most straightforward is to ensure your Mac is updated and then restart it and the Apple Watch. Alternatively, deselect the option to use an Apple Watch to unlock a Mac in your Security and Privacy settings. Then, restart your computer.

How does Apple Watch unlock Mac?
The Apple Watch uses a feature called Auto Unlock, which lets you unlock a Mac if you're in its vicinity. 

How to set up unlock with Apple Watch?
Your Apple Watch and Mac must be using the same iCloud account. Then, on your Mac, click System Preferences. Next, go to Security and Privacy and tap General. Once there, enable "Allow Apple to unlock your Mac."