What you find on this page:
There are many benefits to the Cox Panoramic Wifi router-modem combination, including better connectivity and faster speeds. In addition, different activity statuses on the gateway warn when it is not functioning correctly. 
Various factors can cause the Cox Gateway blinking blue, but the most common is the WPS mode. To troubleshoot the issue, you must first determine what's causing the blinking blue light. 
What is the Cox panoramic modem?
Cox Panoramic Wifi is an upgraded version of their standard dual-band wireless router. The two-in-one gateway serves as both a modem and a router. The Cox modem can significantly improve internet speed and connectivity for people living in multi-story houses. 
You may not have all your devices compatible with the latest 5G technology, but Cox Panoramic modem lets you connect to 5G with its dual-band router. It offers a much faster download speed of 1.5 Gbps than most other wireless routers. 
Why is Cox Modem Blinking Blue?
The blue light on the Panoramic Wifi indicates the device is in WPS mode. The modem is in the process of connecting or starting up. When completed, the blue-blinking light turns solid. It can also pick up or lose downstream or upstream channels. 
No matter how old or new your modem is, a blinking blue light is a cause for concern. To resolve this issue and restore internet connectivity, you must figure out why your device blinks blue.  
Cox modems blink blue light for the following reasons: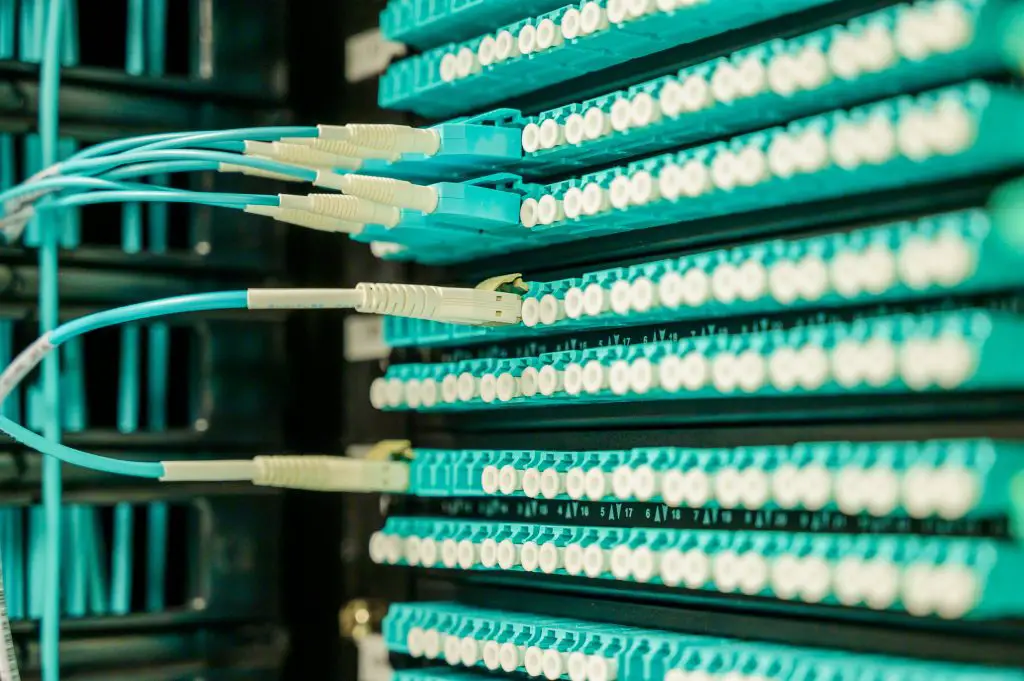 1. WPS Mode
The WPS button is located on top of the device with two dots. Pressing it activates the WPS mode on the Cox modem. With WPS mode, wireless connections are possible without a Wifi password. The modem will continue to flash blue until the device is connected. When the device is connected, a solid white light will appear. 
2. Your Modem Is Trying To Find a Good Connection
Perhaps you recently switched from your previous internet service provider to a new one. If that is the case, your modem may blink blue light while searching for the right signal. It's looking for a solid, stable internet connection with no interference. If the modem cannot find the signal within 30 seconds, it will stop searching. 
3. Your Modem Has a Hardware Issue
If you check your internet connection and Internet service provider and both are functioning properly, the problem might be internal. A hardware issue with your modem can cause downstream and upstream channeling issues. 
Troubleshooting will help you resolve this issue. Next, check whether any other electronic devices at home are also having trouble connecting to the internet. Placing your modem in a dry, dust-free area and ensuring it can't fall on the floor will prevent the hardware issue.
4. Check if the Cox Panoramic Wifi Gateway is Functional
The following steps will help you determine whether your Cox gateway is working or not. The Online light should be solid green as soon as the modem is fully powered up. However, it's not fully functional yet if the blue light blinks. 
In addition, you can check the status of your device by logging into My Account and clicking on the Gateway Status link. You can also run a speed test from your device by visiting www.dslreports.com/speedtest or www.speedtest.net. 
How to Fix the Blue Lights on Your Gateway?
You can fix the blue-blinking light on your modem by following these steps: 
1. Try Resetting Your Modem
It is always advisable to reset the device as a last resort since a hard reset erases all current settings and information. Therefore, you should note your current SSID and Cox WiFi password. Then, when your Wifi is back up and running after your reset, you can enter these authorizations, and all your devices will automatically connect. 
Cox modems have a reset button on the back. A paperclip or a pin tip can press and hold the button for 10 seconds until the LED flashes.
When you reset the modem successfully, the SSID and password for Cox WiFi are reset to default. You can use the Panoramic Wifi app or the web portal to enter your previous network information. As soon as you complete this step, your wireless devices will be connected to Cox Wifi. 
2. Reboot the Router
Manually rebooting a Cox wireless router is as simple as:
Remove the router from the outlet first.
Wait for 15 to 30 seconds.
Then, plug the power cord into the device.
Let the rebooting process finish completely. You may need to wait up to 10 minutes.
Once the router restarts, reconnect your devices to the Wifi to check if the rebooting is successful. 
Remove the battery pack when unplugging the Cox router from its power source. Keeping the device running will prevent the rebooting process from working. 
The Cox Panoramic app also allows you to reboot the gateway:
Log in to the Cox Panoramic app with your user ID and password.
Click Overview>Connection Trouble.
Select Restart Gateway. Select Restart when a window appears. 
3. You Need To Update Your Computer or Laptop
If the blue light on your modem still blinks after rebooting, it might be time to upgrade your software. First, examine your devices and see what software is installed. There is a possibility that you will need to upgrade the operating system or get a new one. 
4. Check for Service Outages
Find out if your area is experiencing Cox service outages. If your area is experiencing an outage, contact Cox directly. Due to the volume of people contacting Cox each day, this may take time. You can also check the Cox website for outage notifications.
The process is as follows:
First, go to the website and log in to your account.
Next, go to the My Account Overview Menu.
Select Manage My Equipment. 
You'll see a message on the screen if there's an outage. If there is not, there'll be a note stating that everything is fine. In addition, you will find notes on troubleshooting methods if the service doesn't work as expected. 
5. Check for Loose/Damaged Cables
Ensure that all cables – from the ethernet cable to the coaxial cable – are in good condition. Also, try unplugging and then plugging back in the ethernet and coax cables. This will ensure that the cables don't cause the issue. 
6. Reposition the Router for Better Signal
A router usually sends the signal in all directions, but the strongest signal is spread downward. The router should be placed as high as possible to ensure maximum coverage. Put it on a bookshelf or mount it on the wall.
7. Update Router Firmware
As the firmware update is unavailable for download, you will not have to take any initiative to update the router firmware. You will automatically receive firmware updates if your modem is approved by Cox and deployed on the Cox network. 
8. Limit the Number of Devices Connected to the Router
It is a good idea to limit the number of devices connected to your router as much as possible. You may have connected devices to the Wifi during setup but forgotten about them over time. Checking and managing your network often will also help determine which devices can be disconnected. 
The following steps can be taken to manage your WiFi-connected devices:
Go to the Cox Wifi app, scroll down to the bottom and select Connect.
Click the arrow next to the device to View or Manage.
From the selected device tab, select Pause Device to block access to the internet.
The Not Connected section on the Devices screen displays the devices disconnected from your Wifi network. After six months, the devices will be automatically removed.  
9. Wait for a Software Update
New features are constantly being added to internet devices to run smoothly. For example, an upcoming software update can automatically fix your modem issue.
10. Talk to a Professional
Despite trying every method, you should contact technical support if your modem is still blinking blue. They can resolve anything you can't fix yourself within minutes. Contact them, and they will guide you through troubleshooting steps. 
Furthermore, you should speak with a manufacturer or Cox supplier instead of going to a local technician. You can get directions to the next best option even if they can't fix the problem directly. 
11. Replace Your Modem
If nothing works, then it's time to start over. Replace your Cox modem. Cox will replace your device for free or charge you some fees if there is a power flow or hardware problem.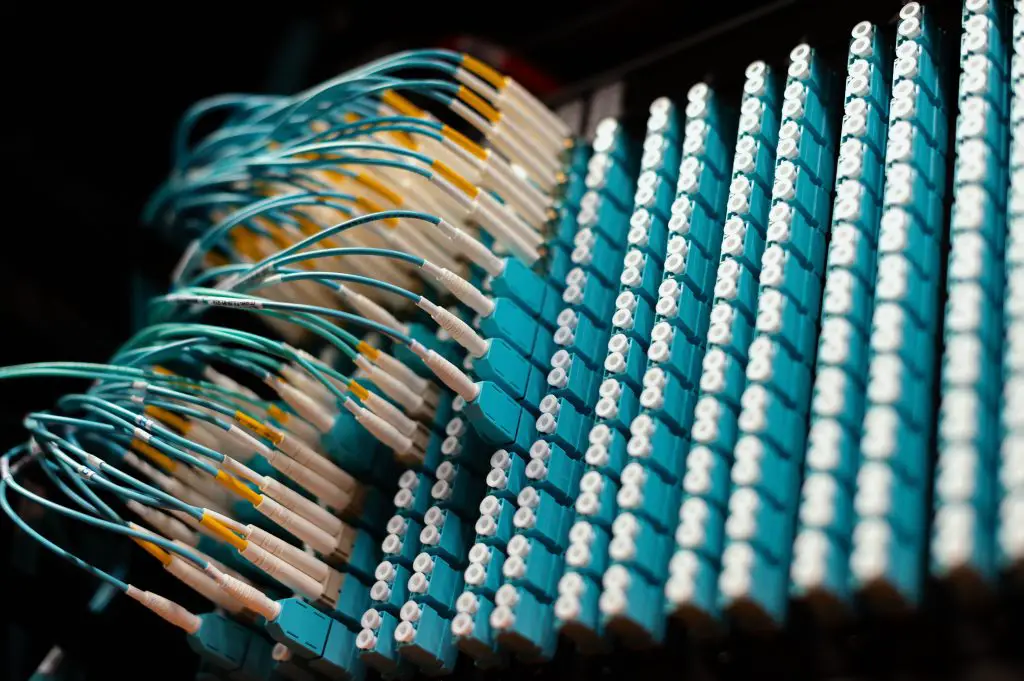 What color should the light on my Cox modem be?
The Cox Panoramic modem lights indicate the modem's current status: 
No light: Off button having no light indicates the device is powered off or in Power Save Mode.
Solid Amber: The Power Up button showing solid amber light indicates Initial Power Up and Boot.
Flashing Amber: The Cox Panoramic Wifi blinking orange or amber light on the Downstream button indicates Registration.
Flashing green: The Cox gateway blinking green on the Upstream button indicates Registration.
Solid red: The error button displaying solid red means the device is offline. 
Solid white: The Operational button having a solid light means the device is online.
Amber and green flashes: The Cox gateway blinking green and orange light on the Firmware Download button means a download is in progress.
Flashing blue: The WPS button flashing blue light indicates the device is in WPS Mode. 
Conclusion
There are several reasons why Cox gateways blink blue lights. There may be a problem with the modem's WPS mode, or you may have a connection or even hardware issues, but following a few simple troubleshooting steps can be easily resolved. 
You can try to resolve this problem by resetting or rebooting your modem, checking for software updates and outage coverage, ensuring your cables and cords are properly connected, placing the router on a higher shelf, etc. Alternatively, you can contact support if none of the other options work. 
Frequently Asked Questions
Why does my Cox router keep blinking?
When the Cox router blinks orange or amber, it's trying to connect to the internet and connect to the network. However, if the blinking continues for more than 60 seconds, there is a connection issue. A soft reset on the router can be performed to resolve this issue. For example, checking for signal interferences and loose cables. Alternatively, you can try hard resetting the modem. 

Why is Cox's WIFI not working?
Check the devices for connectivity if your Cox Panoramic Wifi isn't working. Check the cables and cords for loose connections and ensure power outlets are working. Reset the modem if the issue persists. 

How do I manually reset my Cox modem?
It's easy to reset your Cox gateway if you're wondering how. First, look for the reset button on the back of the Cox modem to reset it. Having it there prevents accidental resets. Next, hold down the button with a paperclip or pin for 10 seconds until the LED on the front panel flashes. After that, resetting the Cox modem will restore it to factory settings. 

How long does it take for Cox to reconnect service?
An outage can cause your internet connection to be disconnected, and the outage level determines how long it takes to reconnect. Local outages usually take a few minutes and a few hours to resolve. On the other hand, a widespread outage may last for several days in your area. 

Why do I have to keep resetting my Cox modem?
A modem keeps restarting if there is any problem with the device, such as a bad connection, overusing, or overheating. You might also have a problem with a feature or setting that changed after you installed your modem. Your internet service provider might also change your modem or router's IP address. If you reset it, it will be easier for the modem to pick up the signal. Resetting the modem to factory settings will restore the settings to normal.