Little black bugs in your house can be irritating, disgusting, and downright embarrassing. The first step is to identify what kind of tiny black insects have infested your home. Don't panic because here is an instructional guide on identifying and eliminating these disgusting critters.
How to identify small black bugs found in my house
Before calling in pest control or handling the infestation yourself first identify the small bugs that are infesting your home
Jump and bite
Bed bugs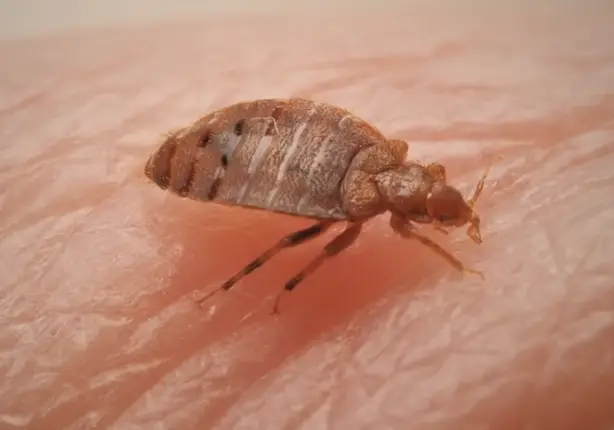 Finding small black bugs that jump and bite in your home is never nice. A common bug with such characteristics is the bed bug. Depending on the develomental stage they can be flat, wide, wingless and half a centimeter in length (as shown in the image above). They are also often dark brown or black in color. These critters are nocturnal and are opportunistic predators especially if they have been starved for some time. You will often find them in the bed hence the term 'bed' bug.
Fleas
Another bug that shares similar characteristics are fleas. Fleas are small jumping, narrow, black, wingless insects whose body is covered with bristles. These little black bugs look like dark peppered spots and are between the sizes of 0.1cm to 0.32 cm.
Burrow in skin or live off blood
Scabies mites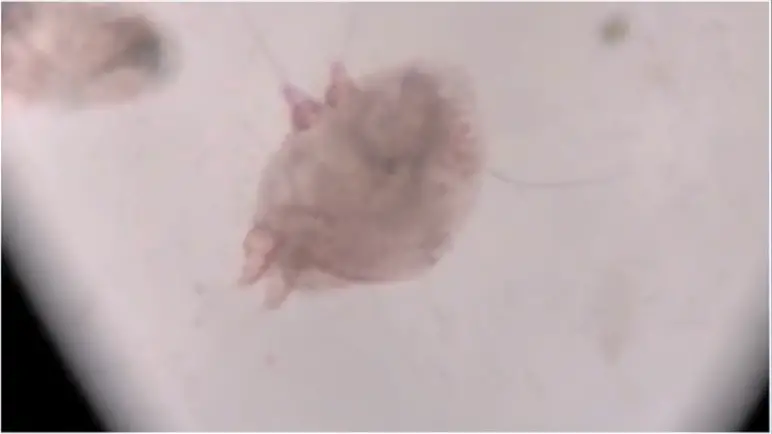 Some species of mites like scabies mites will bite, burrow and lay eggs into your skin. Scabies mites are microscopic black bugs and when an infestation is left unchecked, they can cause a pimple-like rash on most parts of the body.
Ticks
Tick infestations in households are rare but possible depending on your geographical location. If you live in areas with high humidity and no air conditioning, this is the perfect environment for ticks. Ticks can be pinhead-sized black bugs and can grow up to 10 millimeters after feeding. This small hard black bug feeds on blood both day and night.
Hard and oval-shelled
Carpenter ants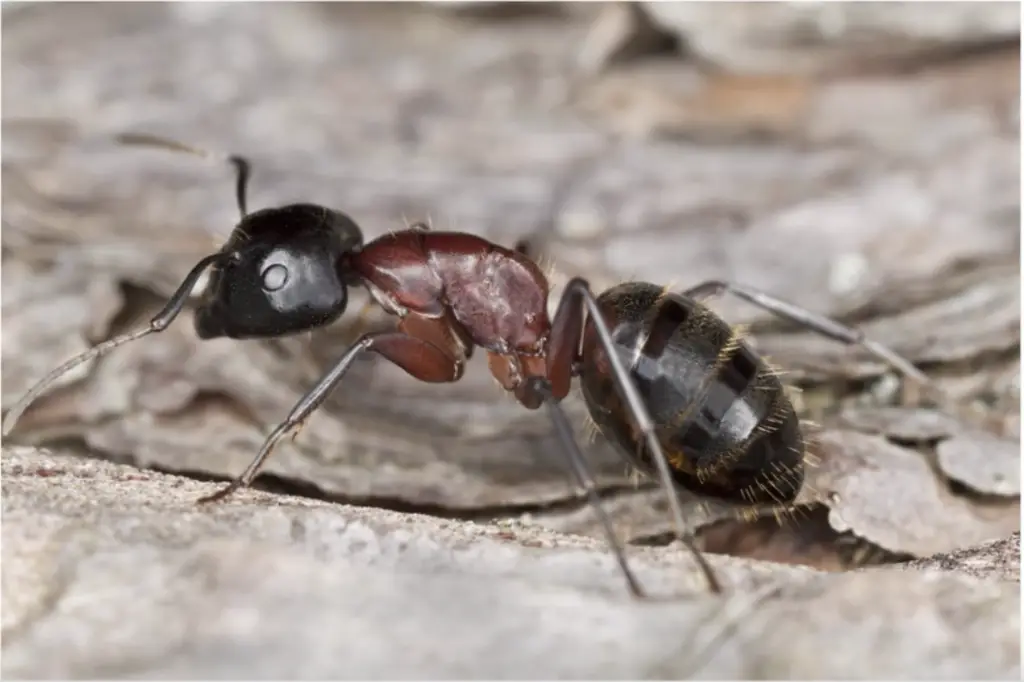 Carpenter ants are small black and red bugs that are usually half an inch to an inch long. They have wings and a very rounded thorax (the area behind the head) and this is how you differentiate them from other ants. They usually infest houses during late summer and early fall looking for nesting grounds before winter sets in.
Wings
Fruit flies
Fruit flies are very small bugs that fly and love eating fruit, compost, or garbage. They are brown, have thick wings, are an eighth of an inch long, and have antennae. These black household bugs are usually seasonal and are found mostly during the summer and autumn months. For those that live in warm areas, a constant supply of food can create a fruit fly infestation all year round. These bugs are active during the day but will feed at night and can multiply in hours.
Cockroaches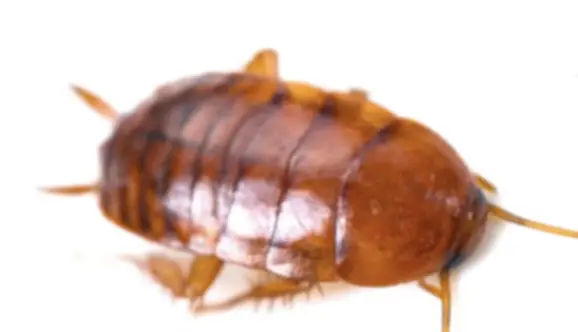 Cockroaches are small hard bugs that can easily hide in cracks and crevices in your home and can fly. Cockroaches can come in a variety of colors and sizes. For instance the American cockroach (Periplaneta americana) is reddish-brown in color, averaging 3.5 inches in length. Conversely the Oriental cockroach (Blatta orientalis) tends to be dark brown to black and smaller; 2.8 inches long. These bugs will eat almost anything left out at night and are difficult to kill because of their hard exoskeleton.
Fungus gnats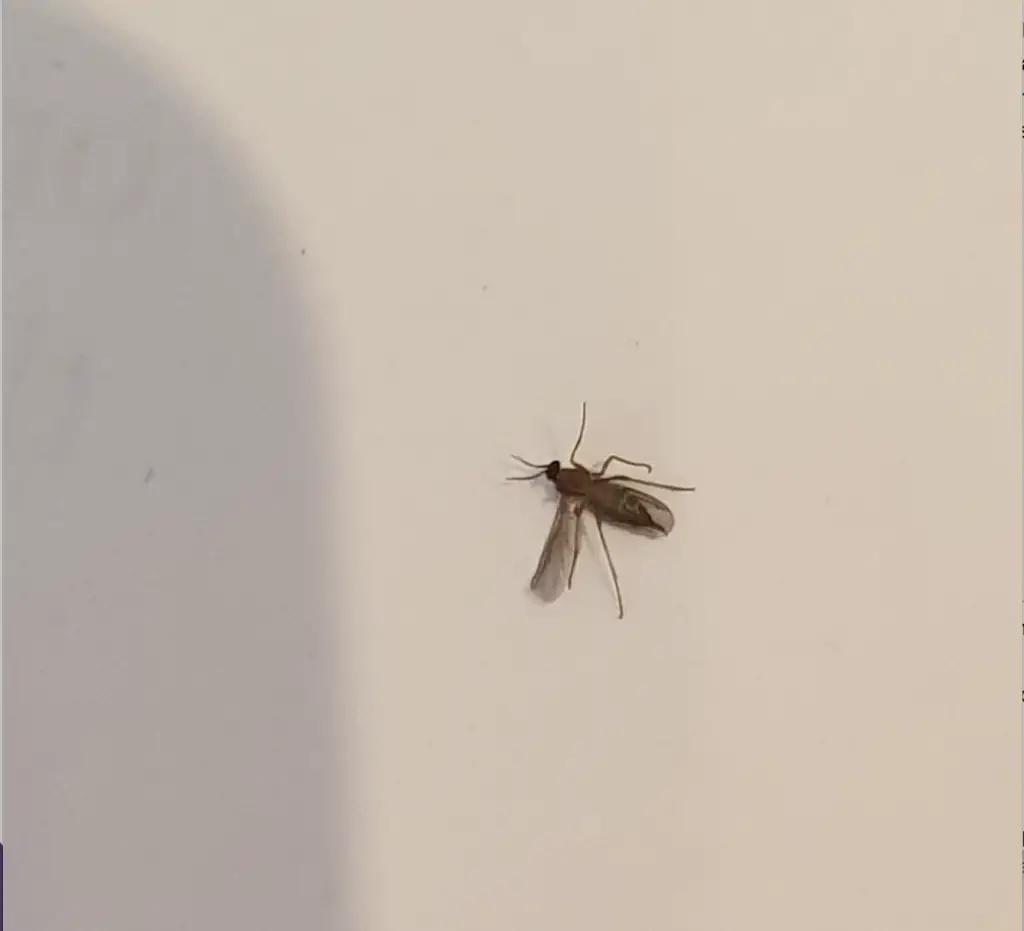 Fungus gnats are little long black bugs that are often mistaken for fruit flies but are much smaller (about half an inch long), have long black bodies, wings, and have short bristle-like antennae. They live off decaying organic material and are usually found in overwatered potted plants in the home.
Sting
Pirate bug
The minute pirate bug is a close cousin of the flower bug. Adult minute bugs are 3mm long, with black and white wings, and are oval with 6 legs. These bugs are active during warm, summer months and they eat larvae, eggs, and other small insects like aphids.
White or brown stripe
Larder beetle
A larder beetle is a small black beetle like bug that is usually found in kitchen pantries or cupboards. They are a third of an inch long, oval-shaped, and have a brown stripe across their black hard bodies. Larder beetles are destructive and can bore through wood and tougher materials such as tin or lead. They can cause serious damage to the structural integrity of your home.
White, yellow or brown pattern
Carpet beetles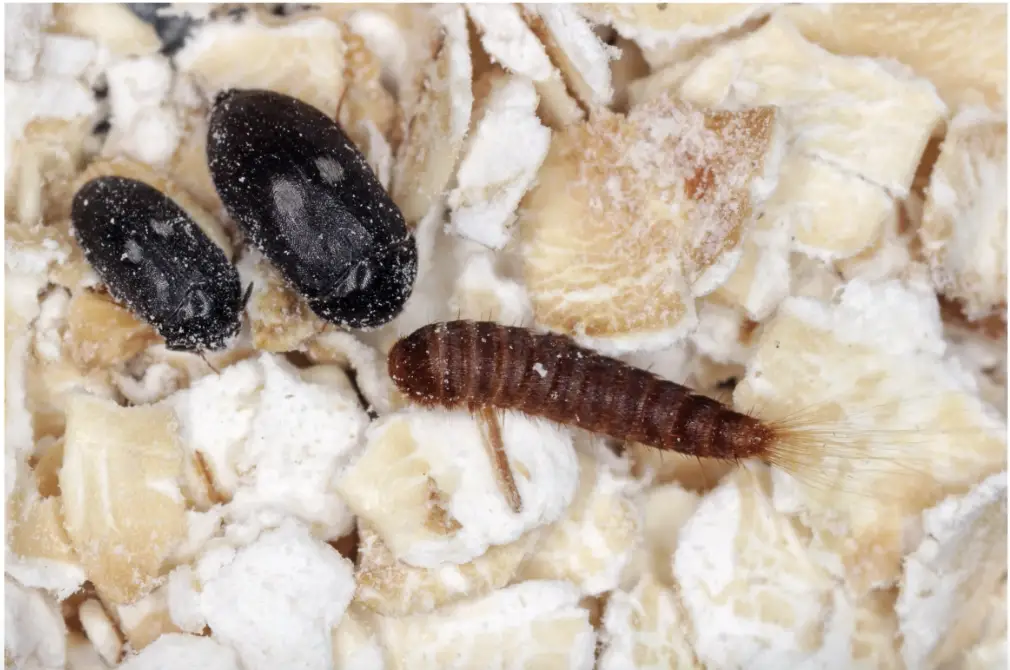 Carpet beetles have a rounded structure similar to ladybugs. An adult carpet beetle is usually an eighth of an inch in size and has a pattern of white, yellow, and brown on its wing covers.
Look like ticks but aren't
Weevils
Weevils are small black insects that look like tics. These beetles are usually found during the summer months and invade houses or yards every 4-5 years in droves. They have wings, are 3/16 inches long, have long snouts with six legs. While they may look like tics, weevils have different dietary needs. These beetles eat fruits, grains, vegetables, and flour. When weevils reach adulthood, they are nocturnal and they tend to rest during the day and forage for food at night. 
Where you might find them
Bed bugs
Bed bugs are tiny black insects that bite and hide in bedsheets and mattresses. On your mattress, bed bugs can look like dirt on your sheets and those might be the dead carcasses of an infestation.
Carpenter ants
Carpenter ants will infest window screens in your home that are made of wood. Their food sources are protein, sugar, and organic material that can be found on wooden window screens. If you find bugs that look like dirt with wings around your window that is a sign of an infestation.
Carpet beetles
Carpet beetles are attracted to natural fibers like feathers, animal skin rugs, and silk in your home. They will infest and destroy areas like baseboards, closets, beneath furniture and carpets looking for natural fibers they can eat.
Cockroaches
Cockroaches can infest your kitchen. A kitchen has limitless availability to food, water and comfortable dark corners perfect for nesting. They can also migrate to the bathroom in search of water and can come through the bathtub drainage system
Drain flies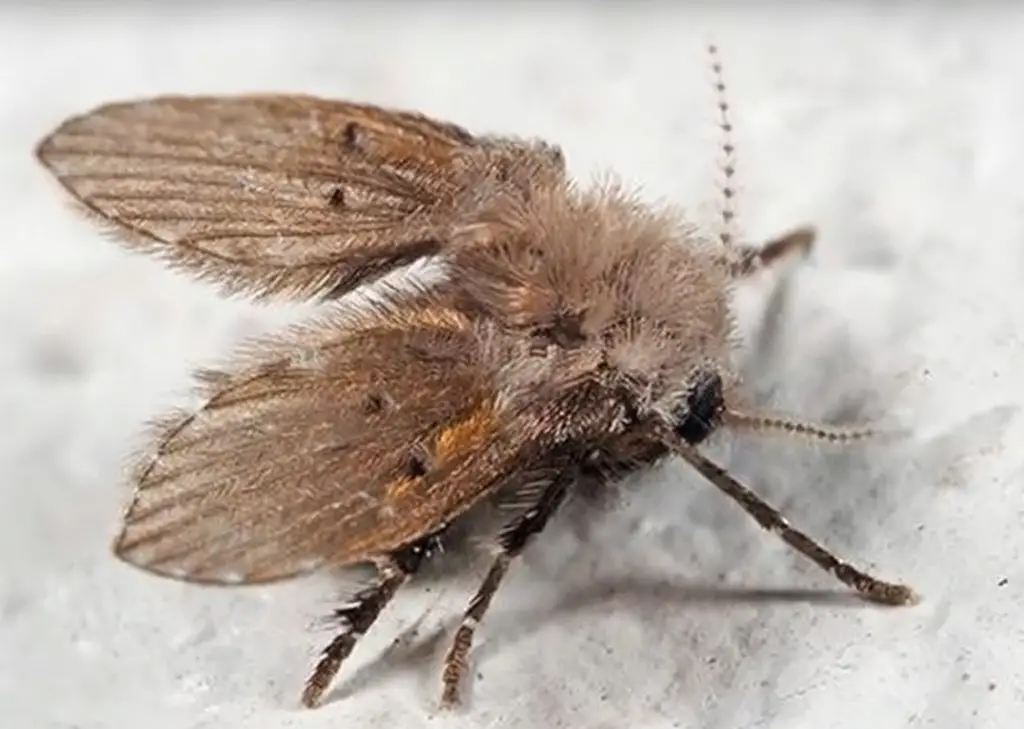 Drain flies are tiny black bugs with wings that you can find in your bathtub. These bugs like to breed in sewers or drains where organic matter has been trapped, blocking the drain. They are indicative of a drainage problem.
Fleas
Fleas are small black bugs that can infest your bedroom. For fleas, look for black droppings or black marks that jump.
Fruit flies
Fruit flies love fruit and garbage and may infest your fruit bowl or organic waste in the kitchen.
Fungus gnats
Fungus gnats are little long black bugs that love dark areas where moisture can accumulate like basements. Overwatered potted plants in your basement and dead carcasses create the perfect breeding grounds for these critters.
Larder beetles
Larder beetles love cheese, grains and dried meats stored in pantries of your kitchen.
Phorid flies
Phorid flies or humpbacked flies are small bugs that are attracted to decaying organic matter. If your window sills are made of wood and are in disrepair, you will have a phorid fly infestation. These flies are also attracted to fat deposits that can land on kitchen window sills and open garbage.
Scabies mites
Small scabies mites are lint bugs that are attracted to bedding where lint accumulates.
Ticks
Ticks thrive in damp, moist environments like bathrooms and bathtubs.
How to get rid of them
Any type of bug infestation can leave you frustrated and feeling hopeless. Now that we have identified the type of bug and their habits, we can evict them from your home permanently.
Bed bugs
Bed bugs are especially hard to remove because their eggs are resistant to many types of treatment. The most efficient way to get rid of bed bugs is to call an exterminator and fumigate your home. After fumigation, professionally clean your home to get rid of carcasses and eggs.
Carpenter ants
Carpenter ants are invasive and can create nests inside your walls or areas that have wood rot in your home. The best way to stop an infestation in its tracks is to call a fumigation expert.
Carpet beetles
Carpet beetles are extremely invasive. Their eggs, larvae and the beetle need to be completely removed to get rid of them. Because they are so invasive, home remedies might not work and the best option is to call a fumigator.
Cockroaches
A cockroach infestation is almost always impossible to deal with without fumigation. One can try boric acid where an infestation is apparent but if you miss some areas, then a second infestation is bound to happen.
Fleas
If a flea infestation is localized to where your pets sleep, then some home remedies like a high power vacuuming, chemical flea treatments, and cleaning the surrounding area should do the trick. If it is a true infestation, then professionally fumigating the house is the only option.
Fruit flies
With fruit flies, find the source of the infestation. If there is no infestation, clean your kitchen, keep the garbage closed and contained and move fruits to the fridge. After cleaning, mix a vinegar solution with water and spray the fruit flies. If it is a full-blown infestation with larvae, call an exterminator and fumigate.
Fungus gnats
Fungus gnats can infest your house if you have many potted plants in your home. Start with making their natural habitat inhospitable. Do not overwater your plants and dispose of topsoil from plants outside your home. Secondly, use soap and water mixture to spray areas around potted plants and plant life and then clean.
Larder beetles
Larder beetle infestations can easily be dealt with in a couple of steps. Remove all food from the pantry, throw it out, and clean the area. Next, use a household insecticide and insecticide powder to treat all cracks and crevices of your pantry. Select any household insecticide that kills beetles.
Scabies mites
Scabies mites are microscopic black bugs that cannot be seen and do not go away on their own. Professional fumigation is the only answer. After fumigation, vacuum and steam areas like carpets and couches to get rid of dead mites. To treat the eggs in your skin, anti-parasitic medications from the doctor are used.
Ticks
Ticks usually come into your home through pets and normally do not cause an infestation. A long term solution to tick removal is installing air conditioning or aerating systems in your home. Ticks need a moist environment to thrive and desiccate easily. If this is not in your budget, vacuum and spray apple cider vinegar on your pet's bedding, carpets, and under furniture.
Weevil
Weevil infestations can be a nuisance especially since they destroy your grains and flour. They can increase your grocery bill because you have to keep throwing food out. A simple solution in the summer months is to store pantry foodstuffs like flour and grain in the refrigerator. This will kill larvae or eggs (if any) in the food. 
Getting rid of an infestation is a frustrating experience. Hopefully, this guide has helped identify the bug, where it is located in your home, and the most efficient way to eliminate the problem. If you still cannot identify the very tiny bug, contact your local fumigator for more help.
FAQ's
What are these tiny black bugs crawling all over my dog?
The most likely culprit is fleas. Fleas leave dark peppered spots on your dog, which are flea faeces. You can also see them crawling or jumping in your dog's fur. To get rid of them, wash your dog with a dog shampoo that kills fleas and ticks. Wash your dog's bedding and the area they sleep with hot water to get rid of eggs and larvae
What are these tiny black bugs in my hair?
Tiny black bugs in your hair are probably lice. You can treat lice at home with pediculicides that are available with a medical prescription from your doctor. After this wash all clothes and bedsheets with very hot water to kill the nits (eggs).
The best way to get rid of pepper mites?
The best way to get rid of pepper mites is to find their nest and kill the mites inside. The nest will probably be near your residence in the rafters or the gutters. Then, clean all rooms where pepper mites are present and this includes vacuuming, washing curtains, carpets, and bedding. Lastly, clean all surfaces with detergent or insecticides to remove all traces.
How much does Bright Bugz cost?
On the Amazon website, Bright Bugz cost $9.95 in the U.S. but will cost more depending on your geographic location.
Can you treat wood after it has been infested by carpenter ants?
After fumigation, the best course of action is to remove the damaged wood and replace it with treated wood. To prevent future infestations, fumigate your house twice a year especially during carpenter season.
How do I stop a cockroach infestation?
The best way to stop a cockroach infestation is by keeping your kitchen clean. Removing their food supplies will greatly diminish their numbers. So, wash dishes immediately after use, keep all food in the fridge, take out the garbage daily, and make sure all taps are closed before going to bed.