What you find on this page:
The Roku TV is a great device that provides both a TV with high-quality pictures and sound and the ability to stream from all of your favorite services, such as Netflix or Hulu, just from the click of your Roku TV remote. Like all devices, a Roku TV can run into some technical problems. 
One such problem is that your TCL Roku TV has sound but no video. If you have a TCL Roku TV black screen with sound, don't panic just yet. You can do some things to resolve a TCL Roku TV black screen from the comfort of your home, and they require little to no technical know-how. 
Suppose you're wondering what to do when your Roku screen flashes black. In that case, this article will cover a variety of ways to solve your Roku TV problems so that you can get back to watching your favorite shows or movies without ever having to call in a technician to take care of it for you. 
Reboot Your TV
The first step you will often see in any troubleshooting guide is turning your TV off and turning it back on again. It may seem like a simple no-brainer, but it can fix many problems. 
If your Roku TV is not working, performing a complete power cycle can often fix minor issues that have caused your screen to turn black. 
To do this, follow a simple guide. 
First, turn off your TV. 
Once it is off, go fully unplug the TV from the power source, such as from the outlet or PowerBar. 
Check to make sure that all of the lights on the TV have gone out. 
To perform a complete reboot, keep the TV unplugged for at least a minute. 
After a minute has passed, plug the TV back in, and turn it on. 
Once the TV has booted back up, there is a chance that it will have fixed any minor issues that were causing your screen to go black.
In this case, it may be that you accidentally hit a setting to turn the screen black, or the TV automatically activated some kind of setting to turn the screen black. 
Alternately, after turning off the TV and unplugging it from the wall, get a paperclip and find the tiny reset button on the back of your TV. 
It will be a small hole that only the end of a paperclip or something similar will fit inside of. Press the reset button in that hole and hold it for at least thirty seconds. After that, you can turn the TV back on.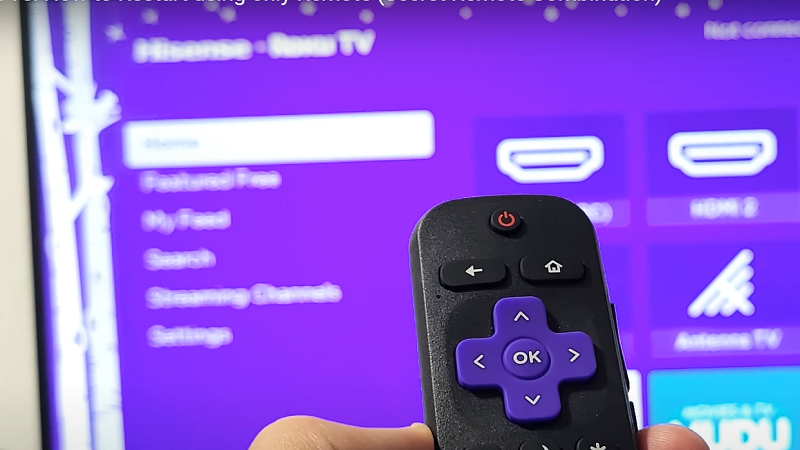 Factory Reset Your TV
A factory reset should be considered a last resort as it will completely wipe any settings that you have made to your TV. This wipedown will include all of your accounts logged into the TV. So be warned that if you perform a factory reset, you will need to log back into all of your accounts. 
As said, a factory reset will completely wipe any settings made on your TV. This reset may solve any problems you have with your TV if the issues originate from bad settings. 
If you want to know how to reset your TCL Roku TV with a black screen, here's how. 
First, go to the settings menu. 
From there, go to System. 
In Advanced System Settings, you should be able to find the option for a factory reset. 
Select to factory reset everything for a complete system wipe. 
Once your TV has come back on, check to see if you have resolved the problem. If not, try one of the following steps.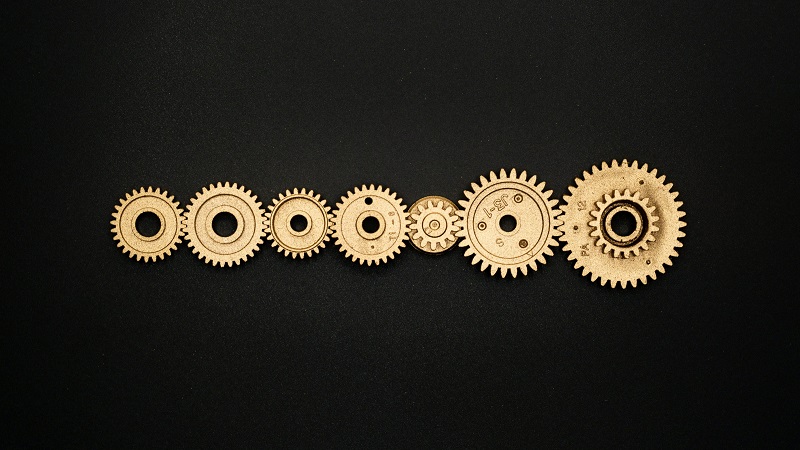 Check the Cable Connections
A widespread problem is loose or damaged cables. It is especially common for your Roku to have no video, only audio. A faulty HDMI, for example, will mean that your TV is receiving no visual signal from the device that it connects to. 
The first step will be to check if the cables are connected. Be sure that they are seated securely in their sockets and in the correct places. You may need to unplug and plug cables back in to be entirely sure. 
If you suspect that the reason is a faulty cable, try replacing the cable. An HDMI, for example, is a reasonably easy cable to replace and can be found at most electronic stores. 
When looking for new cables, we recommend looking for those from established brands and of high quality. 
For example, a gold-plated HDMI will be much more durable and have a better chance of lasting the lifetime of your TV. Gold HDMI cables are also known for having a better data connection overall to be sure that you are not even a second behind the action.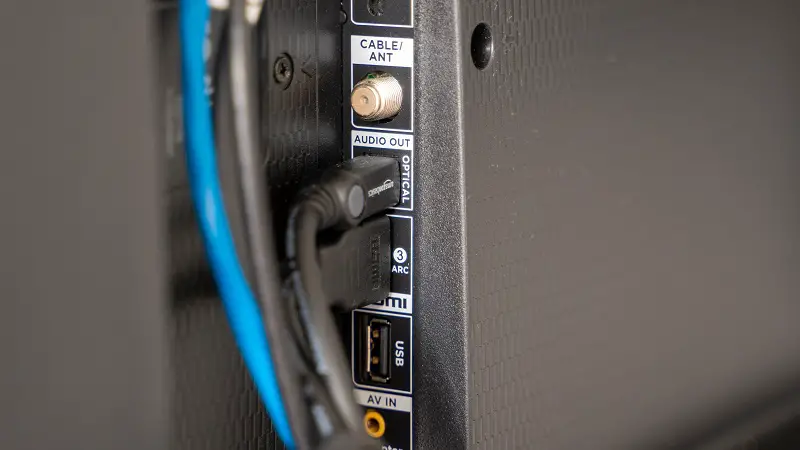 Update Your TV Firmware
Smart TVs are often receiving and installing updates in the background as you use them. These firmware updates are designed to keep your TV running smoothly and even improve on tiny things here and there. 
For a Roku blank screen, there is a chance that either the firmware is outdated and your TV is no longer functioning correctly, or the last updates didn't install correctly, which could be causing some problems. A TCL Roku TV black screen fix is checking your firmware updates for the most recent updates. 
To update your firmware, follow these steps. 
First, go to your settings menu and select more settings. 
Next, find Device Preferences, and choose About. 
Under About, you should see the option for a system update and "Select Network Update." 
After you have selected this, your TV will begin to search for any new updates. If an update is found, your TV will then download and install it. 
After the TV finishes updating, it will ask for you to confirm. At this moment, simply press "Ok" on your remote.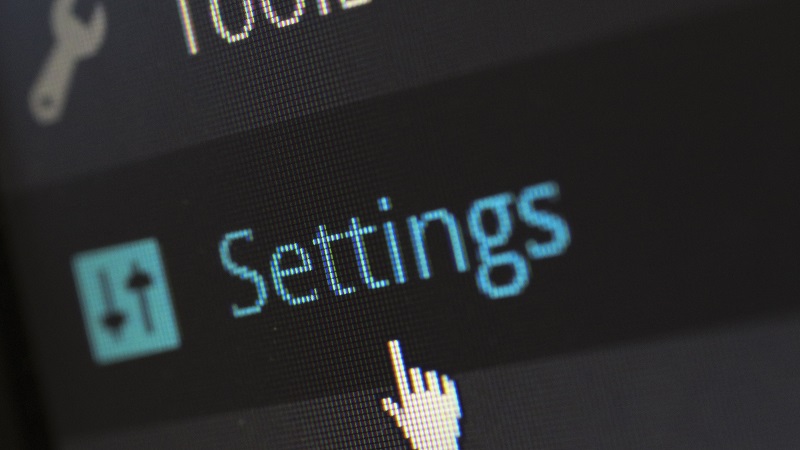 Restart the TV Using the Remote
There is another method of restarting a Roku TV, and that is with the remote. The remote will have a specific code that you can use to restart the TV. 
The combination of the code is relatively easy. This is the code:

Press Home x5
Press Up x1
Press Rewind x2
Press Fast Forward x2
The moment that you insert the combination correctly, the Roku TV will begin to restart. Once the TV has turned back on, check to ensure your Roku display issues have been resolved.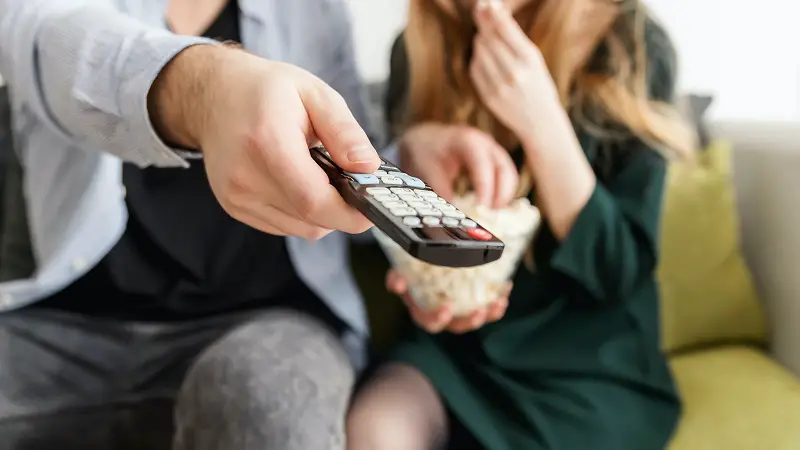 If your problem persists, continue on to one of the other options in this article. 
Tweak Fast Start Option
While it is not a common suggestion, some users have reported that changing the "Fast Start" option can fix the problem of a black screen.
Users who have Fast Start enabled have found that disabling it has fixed a black screen. Users who have Fast Start already disabled have found the opposite to be accurate and must enable Fast Start to resolve the issue of a black screen. 
This quick fix is worth trying if you've already exhausted other options. 
To enable or disable Fast Start, first hit the Home button on your Roku TV remote. 
From there, go to Settings and then System. 
Under System, there should be an option for a Fast TV. 
Inside the Quick TV Start Settings, either enable or disable the setting depending on if you had it enabled or disabled in the first place. 
After you have enabled or disabled the fast start option, go ahead and restart your TV. Once you have the TV back on, check to see if the problem is fixed or not. 
Is Your Roku Still Broken? Call for Help 
After trying all the options on this list, if you still have issues with a black screen, it may be time to call in professional help. It's okay to admit if you're not sure how to fix the problem. A professional will be able to help you discern what is going on without causing any further damage to the TV. 
Some reasons your TV screen is black include: 
A corrupted motherboard 
Broken LEDs
A defective screen
If the problem is any of these, the tricks in this article likely won't do much to help, and you will need to call a technician. These are more complicated problems that you can't fix at home. However, a technician should be able to fix them within a couple of hours.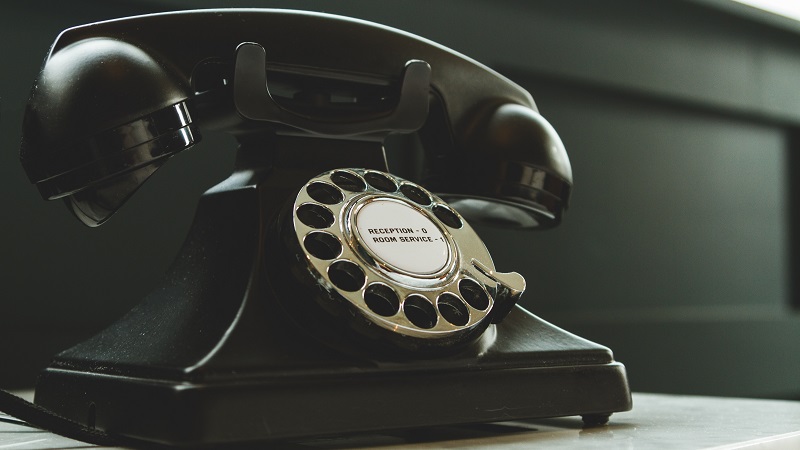 Conclusion
There are a variety of reasons why your Roku TV may be showing a black screen. If you're thinking, "My TCL Roku TV screen is black," maybe you have a poor connection with your cables, or perhaps you have to do a firmware update. 
Whatever the reason, there are plenty of ways that you can try to fix your TV before you resort to calling in a technician or bringing your TV to a repair shop. Try our six options first. If you're still having trouble, reach out to Roku support for help. 
Can i reboot my Roku TV?
Yes you can reboot your Roku TV. Its done with 5 simple steps, find them here!
Can i restart my Roku TV without a remote?
Yes this is possible, it is less complicated than you think. If you want to know how click here to find the solution.
How do i recognize a HDMI cable for my Roku TV?
you can recognize a HDMI cable by looking under the plug. Every cable shows the HDMI text on it. If you wanna know how you can use this whit Roku TV click here to read my blog about Roku TV.
Remember to consult your Roku TV manual for other TCL Roku TV troubleshooting tips.