If you have a pair of LG Bluetooth headphones, you know the ease and convenience of using headphones without a wired connection. The LG HBS 800 is a well-liked model and has many good reviews. However, the headphones often have charging issues. 
Although LG HBS headphones have great reviews and work super well, some customers struggle with battery life or keeping them charged. First and foremost, you should refer to your LG HBS 800 manual. If that doesn't work, we've compiled common problems and troubleshooting solutions to help you with your LG HBS 800 headset.
How To Fix LG HBS 800 Won't Charge Issue?
A common complaint is that these headphones don't charge well and don't hold a charge.
It could be that the batteries aren't charging correctly. If that's the case, you should check your battery levels, see how it's charging, and run some other troubleshooting issues before you change the batteries. 
If your LG HBS 800 won't charge, make sure that the cord is plugged all the way in. Check your outlet and switch outlets if necessary, as it may not give enough power to the charger cord. Look at the cable and ensure it's the correct cord and not damaged. 
Another possible explanation is that the charger cord doesn't work. This can happen and merely requires a charger cord replacement. If your LG HBS 800 won't charge, it could be the cord. However, if it's capturing some but not holding the battery for very long, it's more likely an issue with your headphones. 
The most common reason an LG HBS 800 headset doesn't hold a charge is that it has an old battery. It can accept the charge, but once it is removed from the charger, it leaks too much energy and won't stay charged. You will need a new battery for your headphones or a new set of headphones to resolve this.
Replacing the battery requires small hardware screwdrivers and a little technological expertise. While it can be done at home, opening your headphones could expose them to more damage and decrease their value. However, LG customer support offers replacement batteries and services at many local businesses.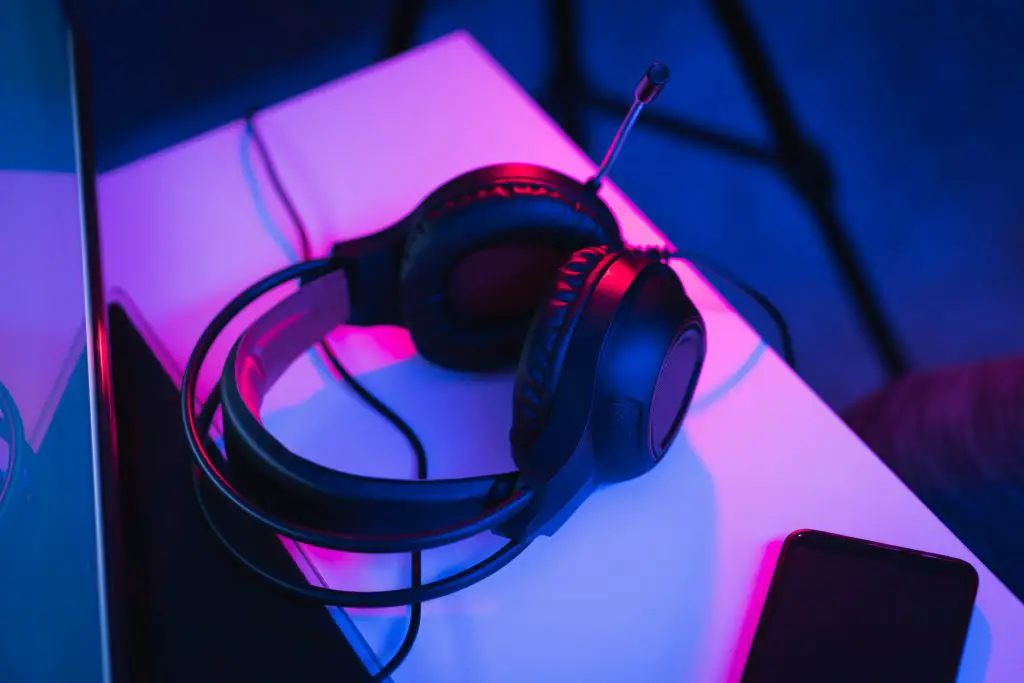 How do I Check the battery on my LG HBS 800?
An LG HBS headset makes it relatively easy to check the charge. However, you should first know the basic light commands of an LG HBS 800. These will help you know when your battery is low and when it is charging and when it's finished charging. 
The LG HBS 800 headset has three colors of light: red, blue, and purple. Blue lights mean that it is turning on, turning off, or connected to something wirelessly. In addition, several different sets of blinking lights indicate different things. 
Five blinking blue lights mean that the headset is turning on or turning off. This happens when you manually turn it on or off. Two blinking blue lights every few seconds mean that the headsets are connected to a device or on a phone call. 
If the audio noise cancellation (ANC) is activated, the headphones blink a purple light. However, you will see a flashing red light if they're low on battery. This is how you know it's time to plug them in. Once the flashing red light disappears and begins flashing blue again, the battery is fully charged. 
How Long Do LG Bluetooth Headphones Take to Charge? 
LG Bluetooth headphones seem to take a while to charge, but they do not. The first time you charge them, they will take a bit longer because the battery has never held a charge. After that, it might take a while to turn on, but then the headphones should have the same average charging time. 
On average, LG Bluetooth headphones take about two hours to fully charge. However, this can vary depending on the model of the headphones. For example, it may only take an hour or so for a more expensive pair.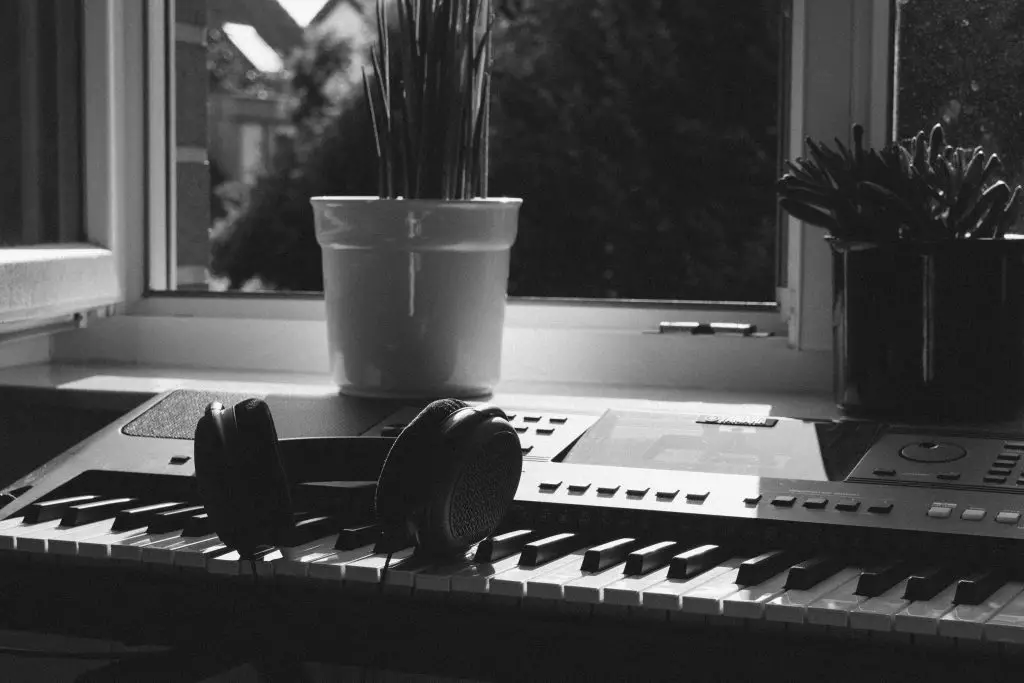 LG HBS 800 Won't Hold the Charge
If you have had your LG HBS 800 headphones for a while, and no matter how long they charge, they won't stay fully charged, the battery is likely getting old and dying. It cannot hold the energy anymore and instead leaks it right after being released from the charger. 
It's not ideal when your wireless headphones cannot continue without a word charger. However, you can call LG for a replacement battery or a new set of headphones. Although the battery life isn't as long as it could be desired, it lasts for a while before dying. The headphones are used for a multitude of different things, and this wears out the battery. 
How Do I Turn on my HBS 800?
To turn on an HBS 800 headset, you should hold the "CALL" button while switching the power slot. The device should blink blue five times to tell you it is powered up. However, it will automatically shut down (blinking blue five times again) if it's not paired to something within three minutes.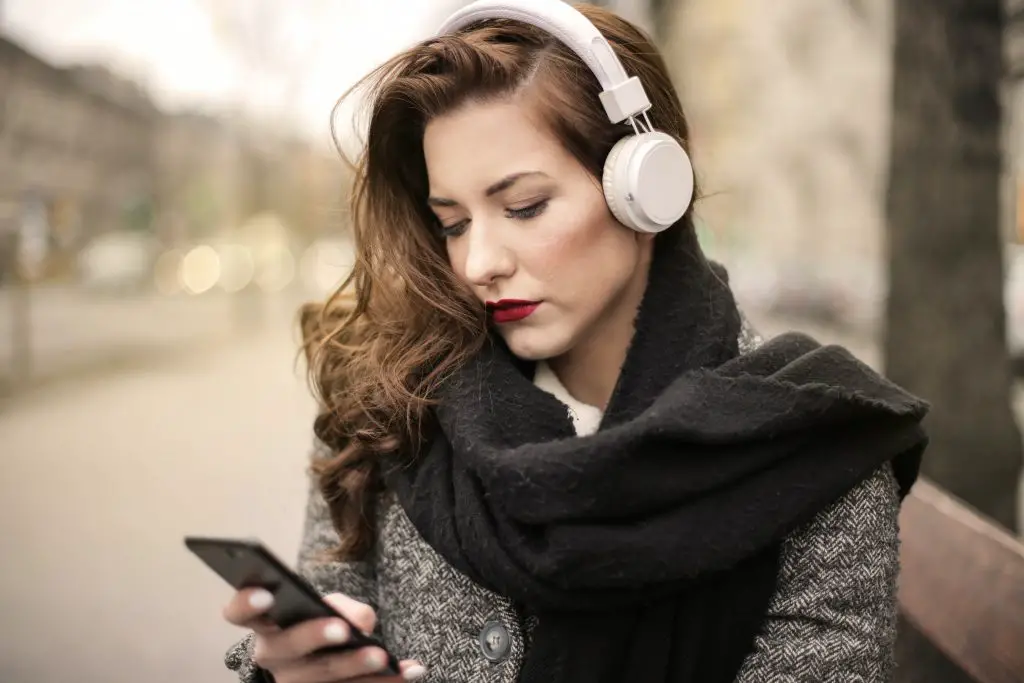 How Do You Reset LG HBS 800?
You can reset your LG HBS 800 to factory settings if all else fails. That should solve the problem if it's not a battery life issue. However, if your headphones still will not hold a charge, you might need to contact the company for a battery replacement or headphone replacement. 
To reset your LG HBS 800 headphones, hold down on the power button for five seconds. After that, the lights should flash red and blue simultaneously, meaning the headphones are powered down. Next, delete the headphones from any paired device. 
If you reset the headphones in this way, they are fresh and ready to pair with a new device (or the one you just deleted them from). However, it might not solve a hardware problem. Contact customer support or look closely at any warranties you might have received when you purchased the headphones. 
If you are still within warranty, there are multiple options available. With most contracts, you can exchange for the same model of headphones with no issue. It's also possible to send your Bluetooth earphones in for repairs at little or no cost. 
Warranties generally don't offer a money-back guarantee and could be voided if you tamper with the headphones too much. So investigate your warranty's terms and conditions before taking apart your headphones or replacing the batteries. 
Final Thoughts
The LG HBS 800 is a great headset for gaming, working from home, or listening to music. However, its instructions aren't always clear, and there are multiple ways to interpret the signals. Knowing how to work your headset will make it easier to tell when the battery is dying and when it's another issue entirely. 
Frequently Asked Questions
Will the LG HBS 800 not turn on unless plugged up to the charger?
Your LG HBS 800 will not turn on unless plugged up to the charger if the built-in rechargeable batteries inside are defective and unable to hold a charge. If you suspect the built-in batteries are defective, or your LG HBS 800 won't hold a charge, contact LG customer support.
How do I pair my LG HBS 800 headset? 
To pair your LG HBS 800 headset:
Hold the "CALL" button for two seconds.
Ensure that the device you wish to pair with is in range and the Bluetooth is on.
When the light on the headset is solid blue, look at your phone's or tablet's Bluetooth settings.
"HBS 800" will pop up. Select it to finish pairing.
How do I pair my LG HBS 800 to my iPhone? 
To pair your iPhone with HBS 800:
First, go to "Settings" and turn on your Bluetooth. 
Next, turn on your LG HBS 800 headset and hold the "CALL" button for two seconds.
Ensure that the device you wish to pair with is in range and the Bluetooth is on.
When the light on the headset is solid blue, look at your iPhone's Bluetooth settings.
"HBS 800" will pop up. Select it to finish pairing.