When you're pregnant, you want to make sure that you look and feel good. For many women, that means avoiding anything that's frumpy or unflattering. Finding cute maternity clothes that look great and feel comfortable – and that fit well – can be difficult.
Fortunately, you don't have to sacrifice style for comfort. In this article, we're going to be covering stylish clothing options that are flattering for your growing body.
Tops
There a so many different types of tops to choose from and they don't all have to be all from the maternity section. Flowy tops like babydolls can be used outside your pregnancy, which means they won't break the bank.
Peplum blouses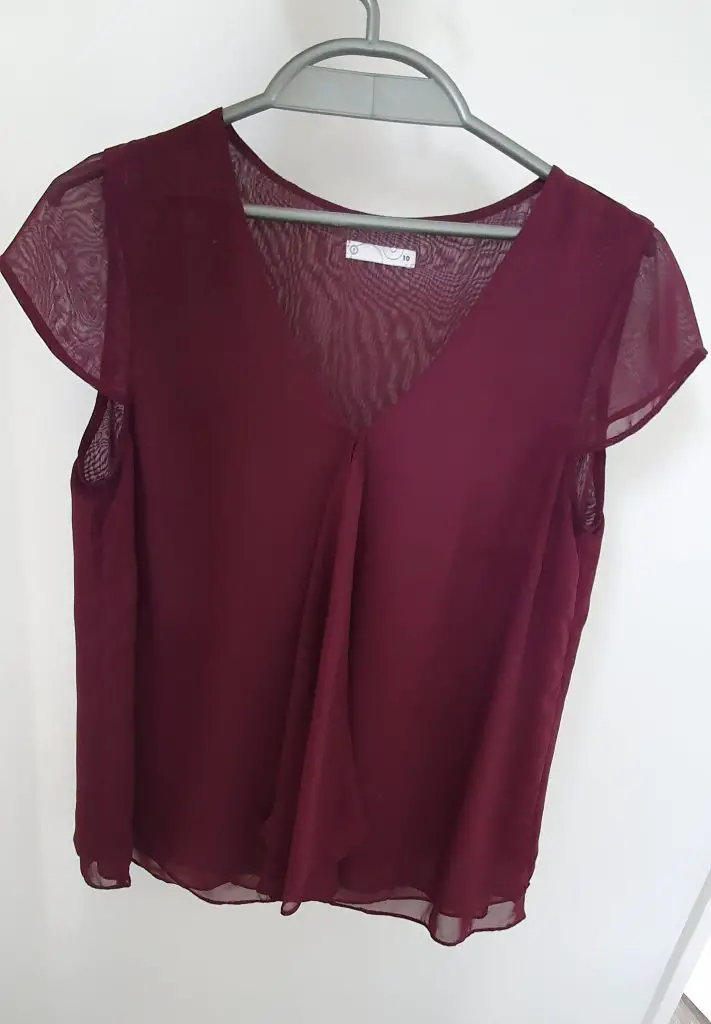 Peplum blouses are a great option for pregnant women. They're flowy, comfortable, and easy to wear. They're also very feminine and stylish, and there are many that can be worn at any time of the year. Peplum tops usually come with a ruffle around the waist or bust, and they make your body look more hourglass shaped. These blouses can be worn with your regular pants and skirts, and they'll make you feel pretty and put together.
Babydoll
Babydoll dresses are flattering for pregnant women because they don't cling to the body and don't emphasize the belly. That's because they're made out of fabric that's flowy and loose. They're also a great way to show off your figure without being too revealing. You can wear them with other pieces of clothing like leggings to create an overall look. Babydoll tops are great for day to day wear and can be worn to the office.
Cross-over sweater
Cross-over sweaters are great for pregnant women because they're easy to wear and cover up the belly. Plus, the design is very versatile, making it easy to match a variety of bottoms. They're also cozy for the winter months.
Dresses
Dresses are a great way to stay cool and stylish while you're pregnant. There are so many different styles and shapes that you'll be sure to find a good dress in no time.
Summer
Summer dresses are a must-have for pregnant women. They are usually made from lightweight fabrics and have larger necklines and armholes so they're not too restrictive.
Plus, they're stylish and easily match with other outfits.
Bodycon
Bodycon dresses are another great choice for a pregnant woman. These dresses hug your curves and show off your bump, which makes them perfect for a night out. They are also usually made from comfortable fabrics, so you won't feel restricted.
Wrap
Wrap dresses are fashionable, comfortable, and great for pregnant women. They're easy to wear and easy to match with other clothes. Plus, they're stylish and versatile.
Maxi
Maxi dresses are another great choice. They can be worn as maternity dresses or as regular dresses with a few simple adjustments. They're also great for summer because they're cool and comfortable.
Waterfall blazers
Waterfall blazers are stylish and flattering. They are great for hiding your belly and also for making you look more put together. They're more casual than a lot of other blazers, so they're great for days where you want to look a little more relaxed. Waterfall blazers are very versatile and can be worn with pretty much any outfit. They can also be worn year-round.
Other alternatives
Another great place to find stylish clothes are at maternity clothing boutiques. Most of these stores carry stylish clothes that are designed to look good on pregnant women. You're likely to find a lot of options that are either casual or formal.
Wearing stylish maternity clothes doesn't have to be difficult. As you can see, you have a lot of options for outfits that will make you feel and look great for you and your growing bump.
FAQ's
What is the difference between maternity pants and regular pants?
Maternity pants have expandable waistbands that will fit with the growing belly. The elastic waistband will also help to provide more support to the belly and back. These waistbands can be full panel, which cover your full belly or inserts which have elastic on the sides of your pants.
Regular pants can be worn by pregnant women, but they will need to be a size larger to accommodate the growing belly. Extra support can be added with a maternity belt.
What is the difference between maternity and nursing clothing?
Maternity clothing will have a built-in shelf bra, which will help to support the growing bust. Maternity clothes typically fit a little longer to provide more coverage for the belly. Nursing clothing will not have a shelf bra, but will be loose and breathable. Nursing clothes will fit at regular length.
What are the most common pregnancy fashion mistakes?
Fashion mistakes women make when they are pregnant include wearing clothes that are too small, too short, too tight, or too low-cut.
What is the best way to choose maternity clothes?
Choose maternity clothes that fit your figure and go for clothes that are neither too tight nor too loose. Clothes that are too tight will look uncomfortable, while clothes that are too loose will make you look bigger.
How do I know if my pregnant clothes are too tight?
Your clothes are too tight if you can't breathe, they restrict your movements, or they cut off your blood circulation.
How do I choose a maternity bra?
Maternity bras are designed to grow with you throughout your entire pregnancy. These bras come in different sizes and are designed to accommodate growing breasts.
What are some other ways to feel good and stylish while pregnant?
If you still feel like you're in a rut, you can also try wearing bright colors, wearing bright shades of lipstick, putting your hair up, or wearing dramatic accessories. You don't have to wear pants all the time, and you can still look stylish while you're pregnant.
What are some of the best colors to wear during pregnancy?
Some of the best colors to wear when pregnant include black, white, gray, and nude.
What are the most flattering maternity clothes?
The most flattering maternity clothes are those that fit your figure well. Look for clothes made of stretchy materials that can accommodate your growing belly.