Therabody is a popular wellness brand with a line of percussion massaging products designed for athletes. The Theragun Mini, Prime, Pro, and Elite are excellent options if you need a high-frequency massage gun that improves blood flow to the muscles for recovery.
Theragun devices are easy to use and generally have excellent reviews. However, it's always possible to run into a few problems. Here's what to do if your Theragun won't turn on.
Theragun Won't Turn On? Simple Fixes
Theragun products are easy to use. All you have to do is turn the massage gun on, adjust the speed, and apply the massaging head to the muscles you want to target.
You can try a few simple solutions if you're wondering why my Theragun won't turn on.
1. Make Sure the Power Switch Is On
How do I turn on my Theragun? If you own a Prime, Pro, or Elite model, check the top of the frame. Therabody also refers to these models as G3, G3Pro, and liv.
You'll see an OLED screen on the top of the frame and a button pad underneath it. The button pad has some plus and minus buttons to adjust the speed, as well as some left and right arrows that allow you to select different presets.
The on/off button is in the center of this button pad. Press it firmly for two seconds to turn your massage gun on or off.
If you have a Theragun Mini, you can find the on/off button on the side of the device. It's a multifunctional button. Press it firmly to turn the massage gun on or off, and tap it to adjust the speed. The trick is to push firmly for one or two seconds to turn the device on.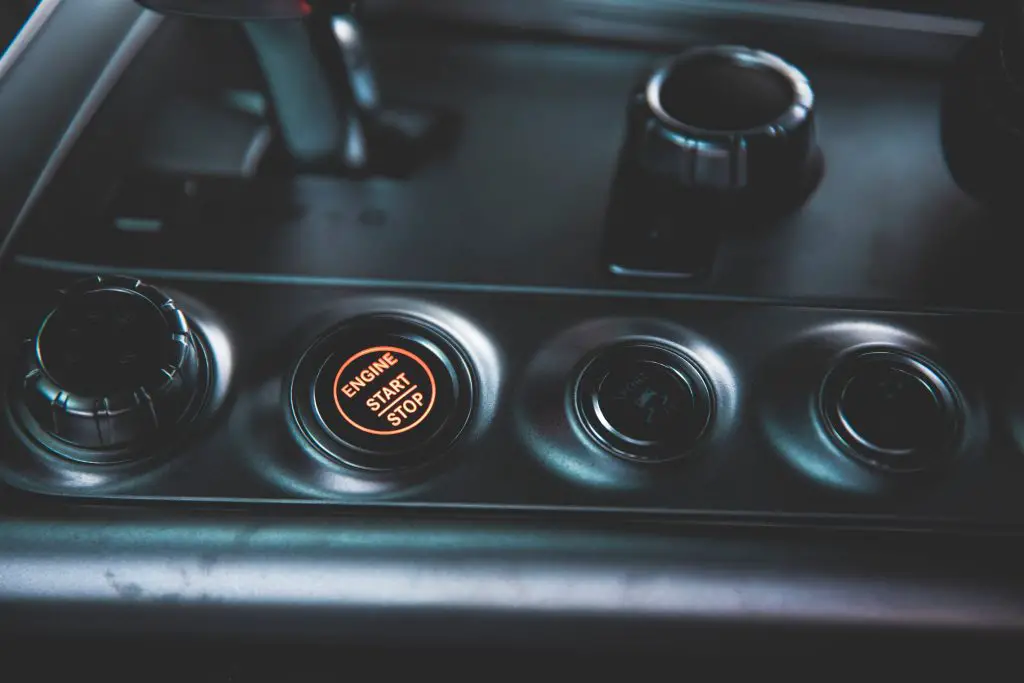 2. The Power Button Doesn't Work
If your Theragun Prime won't turn on or you're dealing with a similar issue on another model, you might have a damaged power button.
Did you notice that adjusting the speed or massage preset was harder than usual the last time you used the massage gun? This is because debris and sweat can get into the button pad and make the buttons stick.
Inspect the buttons closely to look for signs of damage. A cotton swab or damp cloth can help remove dirt or residues that prevent the buttons from working properly. Before you go further with massage gun troubleshooting, you can also try using a can of compressed air to clean the buttons.
3. The Battery Is Low
A low battery can prevent your Theragun from working. If you noticed that the speed or intensity was lower than usual the last time you used the device or ran into issues with the Theragun Bluetooth not working, you're likely dealing with a low battery.
The Theragun Mini has a battery life of 150 minutes. On the other hand, the Elite model should last 300 minutes, while the Elite Theragun has a battery life of 120 minutes.
Note that your battery life can be much shorter if you have an old device or if you use some massage settings that deplete the battery faster.
If you press the on/off button briefly when your Theragun is off, you'll see an LED indicator showing you the current battery level. A red flashing light means you need to charge the device. A blue light means you have some battery left, and a green LED indicates a full charge.
It's possible that this feature won't work if you don't have any charge left. The best thing to do is to plug in your Theragun and let it charge. You'll see a solid green LED once you have a full charge, and you can try turning the device on again.
4. The Device Has Overheated
Some Theragun owners report running into problems with their device overheating. The issue seems to affect 3rd generation massage guns, and it looks like Therabody fixed the problem with the 4th generation.
Your Theragun will get warm when you use it. However, it can become excessively warm and shut down by itself. If your massage gun gets too warm, it's best to turn it off to avoid damaging the battery.
If you think your massage gun overheated, wait an hour to let it cool down before you try turning it on again.
Contact customer service if overheating is a recurring issue.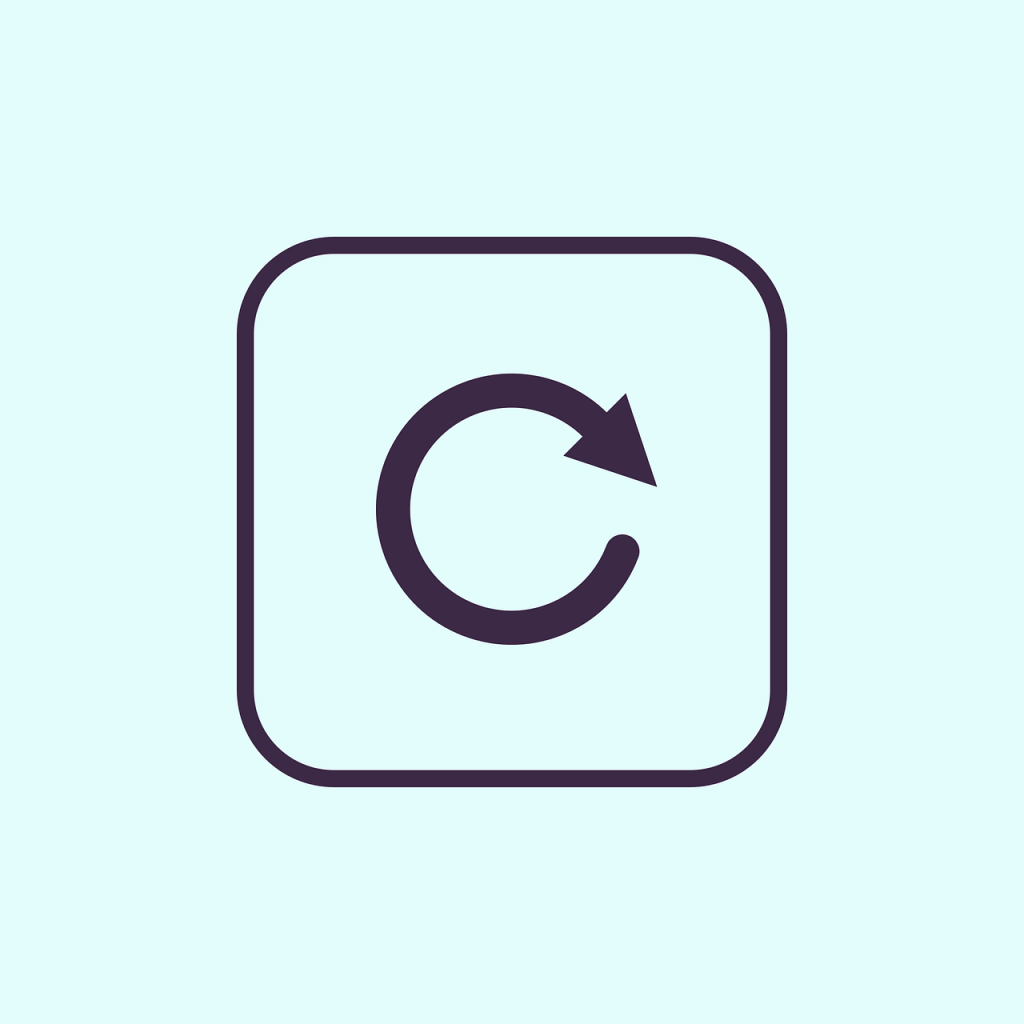 What If None of These Solutions Work?
If your Theragun Mini won't turn on or none of these Theragun Elite troubleshooting steps work for you, there are a few additional things you can try:
Check the massage attachment. According to the manufacturer's Theragun attachments guide, you need to push attachments into the rotating arm. If you're wondering how to change the Theragun head, all you have to do is pull on the attachment to remove it.
If you have a Prime, Pro, or Elite model, there is a release button on the bottom of the frame that you can use to open the battery compartment. First, ensure you have correctly inserted the battery and wipe the connectors with a cloth.
Unless you own a Theragun Mini, you can purchase a Theragun battery replacement from the manufacturer. It's the best thing to do if the current battery can't hold a charge.
You should also check the charger. A damaged cable or connector can prevent your massage gun from charging properly. Clean the connectors and ensure there is a flashing green light when you charge the device.
1. Theragun Warranty Information
If none of these steps work, you can contact Therabody and ask for a repair or replacement:
You can use your one-year-limited warranty if you're running into issues with your Theragun Elite not charging.
Therabody offers a similar limited warranty of one year for the Prime and Mini devices.
If you have a Pro massage gun, there is a two-year limited warranty on the device and charger. However, the battery warranty also lasts 90 days.
Therabody will repair or replace your device as long as you don't do anything to void the warranty. Water damage, dropping the massage gun, or taking it apart mean you won't be able to use the warranty.
You need to register the device after your purchase to activate the warranty.
2. Don't Fix your Theragun Yourself
There are a few simple fixes you can try at home, such as cleaning the buttons and the connectors for the battery and charger.
Anything more advanced is a bad idea for a few reasons:
First, taking your massage gun apart will void the warranty.
Theragun products use a lithium-ion battery. It's not safe to attempt repairs at home since you could damage the battery. In addition, exposure to battery chemicals is dangerous.
It's best to contact customer service to report the issue. Customer service representatives might be able to suggest additional troubleshooting steps.
If your massage gun is still under warranty, you'll be able to send it to the manufacturer for inspection. Try contacting customer service even if you didn't register your device or the warranty expired. You might get a free repair or replacement so that Therabody can keep a customer satisfied.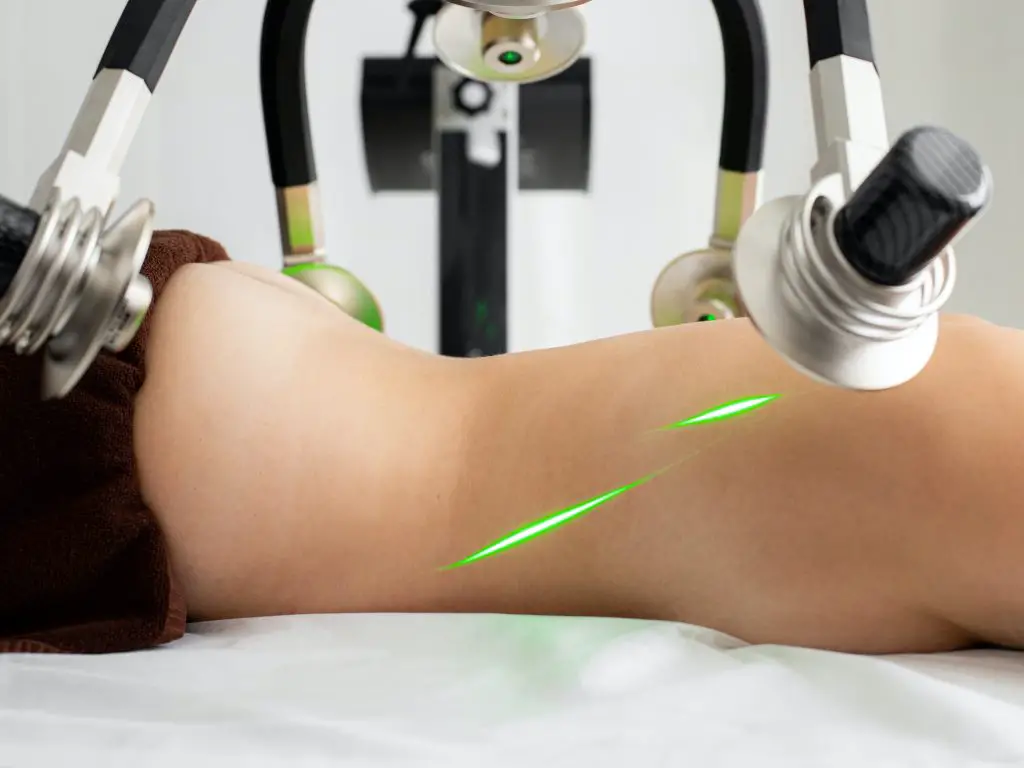 Theragun Blinking Lights
Thergun devices use LED lights to indicate the battery level. You can see these indicators on the top of the frame if you have a Pro, Elite, or Prime model. If you have a Theragun Mini, the on/off button will glow with different colors to indicate the battery level.
A green light means you have a full charge. The light should be solid when you have a full charge, and it will blink to indicate that the battery is in the process of charging.
A blinking blue light means you have half of a charge left. If the battery starts blinking red, it's time to charge your massage gun.
Things to Know About Your Massage Gun
Overall, Therabody offers quality products, and few users seem to run into issues. The manufacturer has a good reputation and stands behind its products, which includes making things right if your massage gun stops working.
However, there are a few things you should know:
The warranty doesn't cover dropping your massage gun or misusing it. So take good care of your massage gun and invest in a protective bag to transport it.
The Elite model has a feature that prevents the massage gun from turning on when you charge it.
Theragun devices use lithium-ion batteries. On average, these batteries last 300 to 500 cycles, or two to three years. If you have an old massage gun, consider a battery replacement.
These batteries can also overheat. The manufacturer recommends not using your massage gun under a blanket for this reason. Factors like hot temperatures or prolonged use can cause the battery to overheat.
Theragun devices use press buttons. Debris and sweat can build up and cause these buttons to stick. It's a good idea to wipe your massage gun after you use it to keep it clean.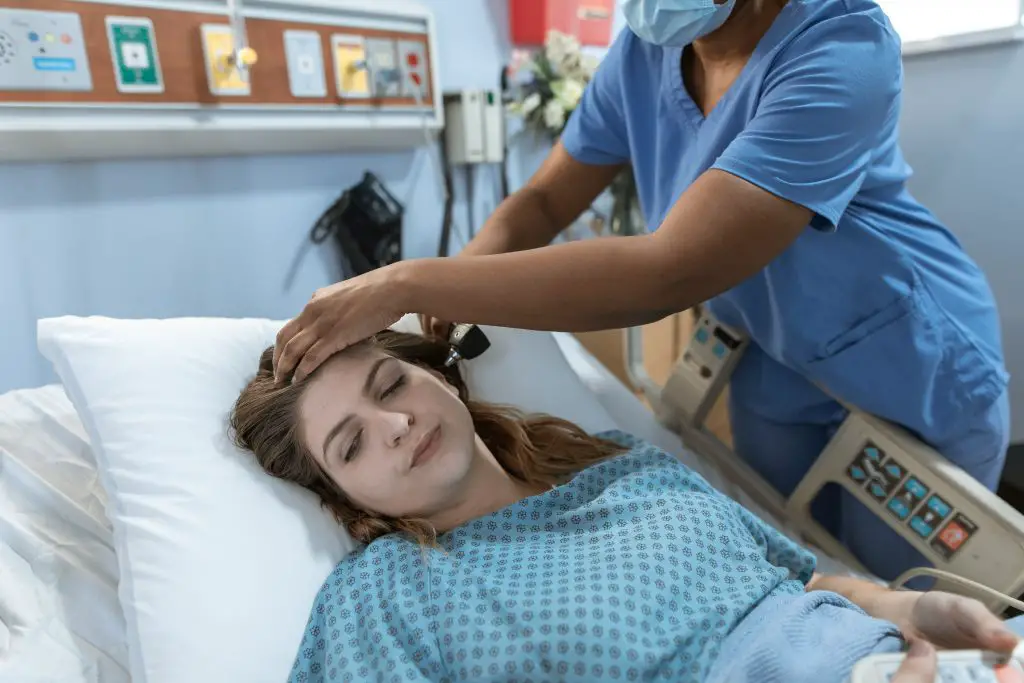 How Do I Reset My Theragun?
Resetting your massage gun can fix a number of issues. If you're wondering how to reset Theragun Elite, you should know that it's a simple process you can complete within a few minutes.
Here's how to reset the massage gun:
If you own a Prime, Pro, or Elite model, you can open the battery compartment on the bottom of the frame and remove the battery. Then, wait 30 seconds before putting it back in.
If you have a Theragun Mini, the closest thing you can do to reset your device is to turn it off and on again.
How Do I Test My Theragun Battery?
You can plug your Theragun into a wall outlet or use a charging stand to make sure the charging light starts blinking green. Wait for the device to get a full charge to see if the light turns green. Depending on your model, you should get a full charge between 80 and 125 minutes.
If you know someone who owns a Theragun Prime, Pro, or Elite, you can try swapping the batteries to see if your massage gun works with a different battery.
Conclusion
While issues with Theragun devices aren't common, it's possible to experience difficulties with turning your massage gun on if you have a depleted battery or accidentally damage the device. If you're unable to charge your Theragun and can't get it to turn on after cleaning the on/off button, your best option is to reach out to the manufacturer.
FAQ
Why is my Theragun battery not charging?
Try with a different charger or charging stand. Wipe the connectors on the charger, charging stand, and massage gun. If nothing works, it's likely that you have an old or damaged battery that can't hold a charge anymore.

Why did my massage gun stop working?
Check that you have properly inserted the battery and that nothing is causing the buttons to stick. Your Theragun device might also stop working if it overheats. If your massage gun feels warmer than usual, wait an hour before trying to use it again so the battery can cool down.
How do you change a Theragun battery?
If you have a Prime, Pro, or Elite Theragun, you can open the battery compartment by using the switch located on the bottom of the frame. Remove the old battery and insert a new one. Make sure that you insert it in the right direction before closing the battery compartments. You can purchase a replacement battery from the manufacturer.
If you have a Theragun Mini, you won't be able to change the battery. Your best option is to purchase a new massage gun or send your massage gun for repairs if it's still under warranty.

How long does it take for a Theragun battery to charge?
It depends on the model you own. The Pro model takes 125 minutes to charge, but you can charge the Theragun Mini in as little as 80 minutes. The Elite model should take 100 minutes to charge, and you can charge Theragun Prime in 80 minutes.  

Can you overcharge Theragun?
The answer is yes. The manufacturer recommends unplugging your Theragun within an hour of getting a full charge. If you let your massage gun keep charging, you could damage the battery and reduce its lifespan. Keep an eye on the LED indicator and unplug your massage gun once it turns green to prevent overcharging.