What you find on this page:
AT&T MicroCell works like a mini cell tower, as it boosts the signal bars of nearby phones. It is a handy little device for those not getting enough signals due to either long distances or barriers from the cell towers.
If your AT&T MicroCell causes some issues, you can fix most of them yourself. Here is everything you need to know about AT&T MicroCell troubleshooting.
AT&T MicroCell Troubleshooting: What to do
We will cover every possible error in your AT&T MicroCell and how you can fix it.
The AT&T MicroCell Has Been Discontinued
The AT&T MicroCell AT&T is a 3G device. It was announced on December 31st, 2017, that AT&T will stop all 3G services in Feb 2022, which means the MicroCell will not work anymore.
AT&T discontinued selling new MicroCell devices at the end of 2017. So, if you are not getting any signals after Feb 2022 in your device, it may be due to the discontinuation of the device.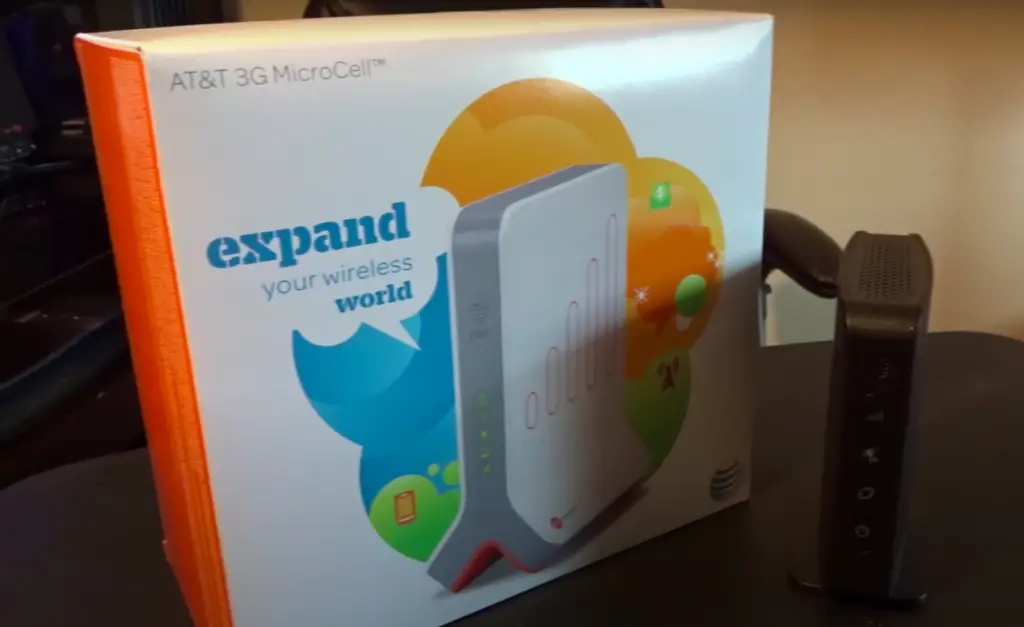 AT&T Microcell Not Working
AT&T MicroCell not working can happen for many different reasons. Here are some common issues. 
The phone Cannot Connect to MicroCell
If your smartphones are unable to connect to MicroCell, here are some steps you can follow to troubleshoot
Check if the MicroCell has a green light on. In case of no green light is showing, unplug and plug the power cord again to restart the device.
Make sure the Ethernet is connected tightly to the MicroCell
Visit AT&T's official website and ensure you have completed the activation process.
Red Indicator
If your MicroCell's power status is red, it indicates a defective device. Ensure the power cord is properly attached, and try restarting the device. If the issue persists, your MicroCell is damaged and needs replacement.
Network Provider Settings
If you have set up your MicroCell and facing some issues, like not all the lights are not turning green, it might be due to the blocking of certain permissions. To resolve this issue, you need to contact your internet service provider and tell them to implement the below-mentioned requirements.
 DHCP is set to ON
 Ensure no ports are blocking, and the data is not restricted through ports 4500 and 500.
MAC address filtering is not activated.
Allowing the MAC address of the MicroCell IPsec pass-through to be enabled
If you are using multiple routers, ensure that the MicroCell is connected to the first router connected to the broadband modem.
MTU size is set to 1492
The modem is using the latest firmware.
Block Fragmented Packets (BFC) are disabled
 If the modem and router connected to your MicroCell both have NAT (Network Address Translation) enabled, disable the devices' NAT.  
Disconnected
If your smartphone keeps disconnecting from the MicroCell, follow these steps to fix this issue.
Ensure that the AT&T,3G, or 4G cell phone numbers are already added to the approved list. To verify, check your phone. It should display either 'MicroCell' or 'AT&T M-Cell' at the top.
 If your phone is not showing it's connected to the MicroCell, restart the smartphone.
In case the issue still occurs, restart the device. It can take up to 30 minutes for the MicroCell network's light to turn green.
If there are many barriers between your cell phone and the device, it can cause the MicroCell signals to weaken.
The MicroCell Is Damaged
Like any other electrical equipment, the MicroCell could get damaged and not work. It could happen either due to an electrical surge or faulty parts.
 Unfortunately, AT&T stopped selling these devices at the end of 2017 and stopped supporting MicroCell in February 2022. 
You will not be getting free or paid repair of your MicroCell from AT&T; its parts are not available either. You can try repairing your MicroCell damaged by yourself, following these steps.
Check the supply cords are not damaged and connect them to another device to verify.
The MicroCell flashing red light could be either a damaged AC adapter or a malfunctioning mainboard. Test the adapter using a voltmeter.
Try hard resetting the device. To reset, press and hold the reset button on the back of the device. Turn off the power, and turn it on again while holding the reset button for 30 seconds.
How Do I Know If my AT&T MicroCell is Working Or Not 
You have done everything according to the manual, but wondering Is the AT&T Microcell is working or not? Here is how you can determine whether your MircoCell is live or not
 If all configuration is done successfully, you will receive a confirmation text message and an e-mail from AT&T on the details you have provided during setup.
The Light on your MicroCell AT&T will be solid and green.
The smartphone you are connecting with the device will display either "AT&T MicroCell" or "AT&T M-Cell" instead of just "AT&T" as the network service provider.
The Lights of MicroCell Go Off  When Turning-On 
If your AT&T Microcell display lights go off when you turn the device on, there is no need to worry about it. AT&T MicroCell checks for the latest software updates every time the device is turned on.
In case of a new update, the AT&T MircoCell downloads the latest update and restarts the device automatically. If it happens to your device, it indicates that your MicoCell has just updated its software.
AT&T MicroCell Voice Quality Is Not Good
AT&T MircroCell consumes a little amount of bandwidth from your network. The voice quality can suffer if too many devices are connected to the network simultaneously, or several downloads are in process. 
To get the optimum voice quality from your AT&T MicroCell, ensure your device is in the best coverage area possible and there are limited users on the same network.
Best Location to Setup AT&T MircoCell 
Finding the ideal location for setting up your AT&T MicroCell is the first and key step in getting the best results from the device. If you are confused about which location might be best for your MiroCell, follow the listed areas to have a better understanding:
Do not select the basement for setting up MicroCell. Instead, use the first floor above the basement level.
MicroCell works best when it is under three feet from the window.
Ensure that there are no obstructions on the window between the MircoCell and the view of the sky.
The MircroCell should be placed at least one foot away from other wireless broadcasting devices.
What Internet Service I Need for AT&T MircoCell
You can use any high-speed fixed broadband internet service, whether cable or DSL, for AT&T MircoCell. For best results, your internet service should have at least 1.25 Mbps downloading speed and 25 Kbps uploading speed. 
Conclusion
If you are getting limited network signals, AT&T MicroCell is a handy device to fix this problem. If your MicroCell is causing issues like disconnecting, not working, or being damaged. You can fix most of these issues by hard resetting the MircoCell or restarting the phone or the device.
Unfortunately, AT&T has announced that after February 2022, all of their 3G devices (including MircoCell) will no longer be supported. Hence, it will not be possible to contact an AT&T technician.
How to replace old AT&T MicroCell?
Unfortunately, after shutting down the support to MicroCell at the end of 2017, AT&T is not providing any replacement.
How to reset AT&T MicroCell?
Turn off the device, and turn it on again while holding the reset button for 30 seconds.
Why AT&T MicroCell is discontinued?
AT&T stopped supporting all their 3G services, including MicroCell, in February 2022.
Why AT&T MicroCell is not connecting?
Make sure the numbers are added to AT&T approved list. Restart your phone if not connecting. If the issue persists, restart the MicroCell.
How to repair AT&T MicroCell?
You can fix most of the MicroCell issues by hard resetting the device.
How do I reset my AT&T MicroCell?
Turn off the device, and turn it on again while holding the reset button for 30 seconds.
More content related
AT&T Uverse wireless tv receiver won't connect? Find solutions here
AT&T cordless phone troubleshooting guide
AT&T router broadband solid red? Find solutions here