What you find on this page:
Apple offers the Find My feature for their devices to protect and safeguard your personal information. So, if your iPhone or MacBook gets lost or stolen, you'll be able to track and locate it as long as your device has this feature enabled. 
Your Mac must be connected to the internet for it to work. But if it's not, how to find a lost MacBook offline then? Read on to learn how you can solve the problem. 
If your Mac is lost or stolen: Solutions
You can locate and track your lost or stolen Mac using the Find My app. It is necessary to set up Find My Mac beforehand. You can take other steps to protect your device even if Find My Mac isn't set up. 
If you set up Find My for your missing Mac
Open Find My on another Apple device.
Select Devices.
Go to iCloud.com/find and sign in.
Click All Devices.
Select your Mac, and its location on the map will be visible. 
If your Mac is close, play a sound to help you find it. 
After setting up, you should take more initials to protect personal data:
You can remotely lock the Mac with a passcode so no unauthorized person can access it. 
In the Find My app, click Mark As Lost and tap Activate. Or go to iCloud.com and select Lock. The lock screen will display a custom message with your phone number so anyone finding it can contact you.. 
You can report your missing Mac to local law enforcement. 
If you have no chance of recovering your lost or stolen Mac, you can remotely erase the data. 
You should also remove your missing Mac from your trusted device list.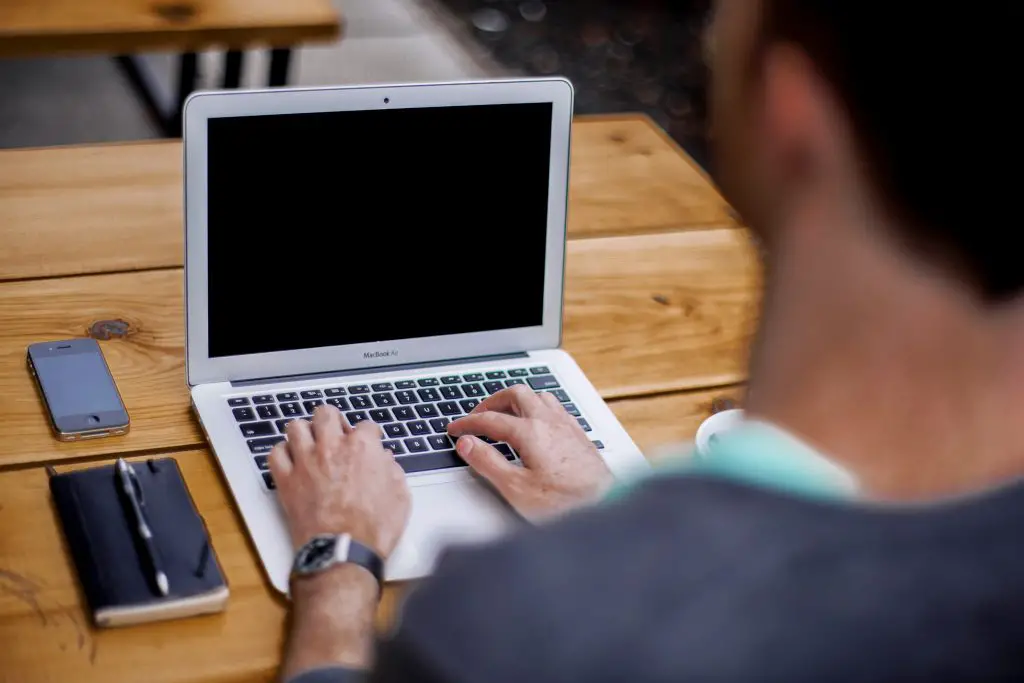 If you can't find your Mac or didn't set up Find My
In case you didn't have Find My set up before you lost it, you can try taking the following steps:
Your Apple ID passcode should be changed so no one can access your iCloud data. Or use other services like iTunes or iMessage.
You should also change the passcodes of other accounts you use with your Mac, such as email, bank accounts, and social media like Twitter, Facebook, etc.
If you can't unlock your Mac
Remember the passcode you created when you locked it using Find My. Then, by entering your Mac's password, you can unlock it. If you don't remember it, follow any of the options below:
Go to iCloud.com/find and sign in. Select your Mac under the Devices menu. Select Unlock. Follow the instructions listed to verify your identity. 
Using the device passcode, unlock the Mac from your other iOS devices, including iPhone, iPod, iPad, or Apple watch. 
Go to an Apple Authorized Service Provider with your Mac and the proof of purchase. 
How to find a lost Mac – even if it's offline?
You don't have to worry about finding an offline MacBook. You can locate and track your lost Apple devices using the Find My app. Previously, it could only be accessed when connected to the internet. The app won't be able to detect your device if it's offline. 
However, Find My MacBook now supports offline location support in macOS Catalina and iOS 13. As a result, the Bluetooth signal of your device can be detected by another Apple user's device nearby if you mark it as missing. 
You need to check your other Apple device if your MacBook is stolen. If it's an iPhone or iPad, you must turn it on. Each of your devices has the same private key and generates a series of rotating public keys. 
Apple receives a similar series of public keys from your iPhone when you try to locate your Mac. Apple will search through all encrypted locations until it finds the matching key. Even when offline, you will receive the exact location of your Mac.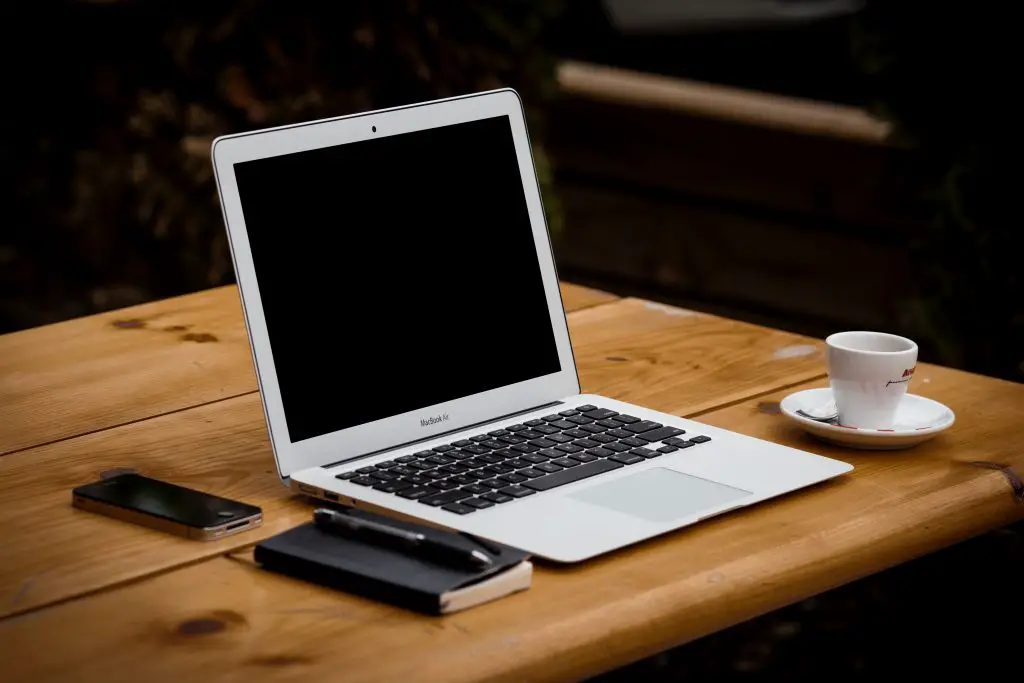 How to locate a device with Find My in MacOS Catalina?
To locate a device with Find My in MacOS Catalina:
Open the Find My app on your Mac.
Select Devices.
Check for your Mac on the devices list and find it on the map.
You can select it to play a sound, mark it lost and even erase it. 
How to Verify Offline Finding Is On?
Offline Finding should be turned on by default if the Find My app is enabled on your iOS devices. Updating to iOS 13, iPadOS 13, or macOS Cataline 10.15, your device will automatically turn on offline. If you have one device's Find My service turned on but another doesn't, it probably didn't turn on automatically. In that case, you have to check and manually turn it on. 
On macOS Catalina 10.15
Go to Systems Preferences.
Select Apple ID.
Select iCloud>Find My Mac.
Tap Allow to activate.
Select Options.
Turn on Enable Offline Finding.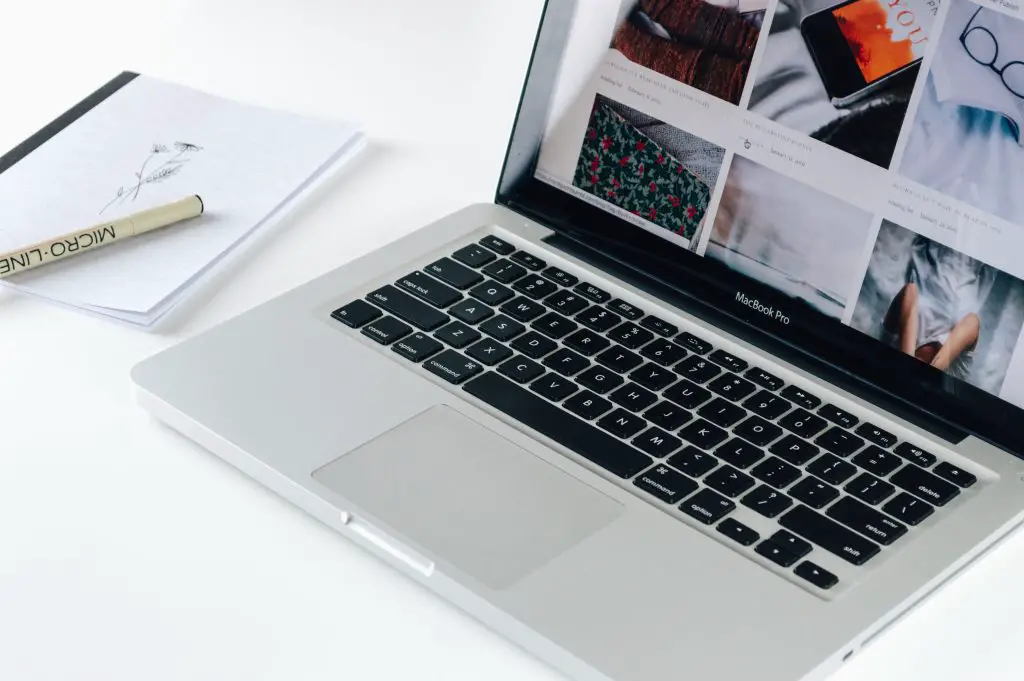 Track a stolen MacBook without iCloud
The best way to track lost or stolen MacBook is by using Find My Mac. You can use this feature to locate your Mac on iCloud. Unfortunately, not everyone has this app enabled on their device, so they can't track it through their iCloud account. 
They can still track MacBooks without iCloud using other methods. Apps such as Dropbox, Evernote, MacKeeper, Gmail, Facebook, etc., can track the IP address and estimated location of the Mac. 
MacKeeper
Install Track My Mac on your MacBook.
Log in to the MacKeeper account.
Go to the Anti-Theft tab. 
Report Computer as Stolen and lock it.
If anyone tries to log in, you'll get a photo of the thief. 
Evernote 
Go to evernote.com and sign in. 
Select the dropdown link at the top.
Click Settings.
Click the Access History link and get your Mac's current IP address and location. 
Dropbox
Go to Dropbox and log in to your account.
Click the Account icon on the right corner.
Click Settings>Security Tab.
Scroll down to Devices. 
All the devices to access your account will be displayed. 
Gmail
Log into your Gmail account from another device.
Scroll down to the bottom.
Click Details>Last Account Activity. 
The last 10 sessions with IP addresses will be available.
Facebook
Log on to Facebook.
Click Account>Settings.
Click Security and Login.
Scroll down to Where You're Logged In.
You'll be shown a list of all the sessions plus the city from which it was accessed. 
Put the cursor on the city to see the IP address. 
Find my Mac no location found
You must check the settings if Find My Mac shows the "no location found" notification. Make sure your iPhone and Mac settings are correct.
Check whether your mac and iPhone are signed in to the same Apple ID.
Check if Find My Mac is on. Go to Settings>Apple ID>iCloud and make sure Find My Mac has a check to the left of it. Then, click Options>On for both options. 
Check if the Location Services are on for both devices. 
Check to make sure the device is connected to the internet.
Check if Share My Location is enabled in Systems Services. Go to Settings>Privacy>Location Services. Then, go to System Services and make sure Find My and Share My Location are turned on.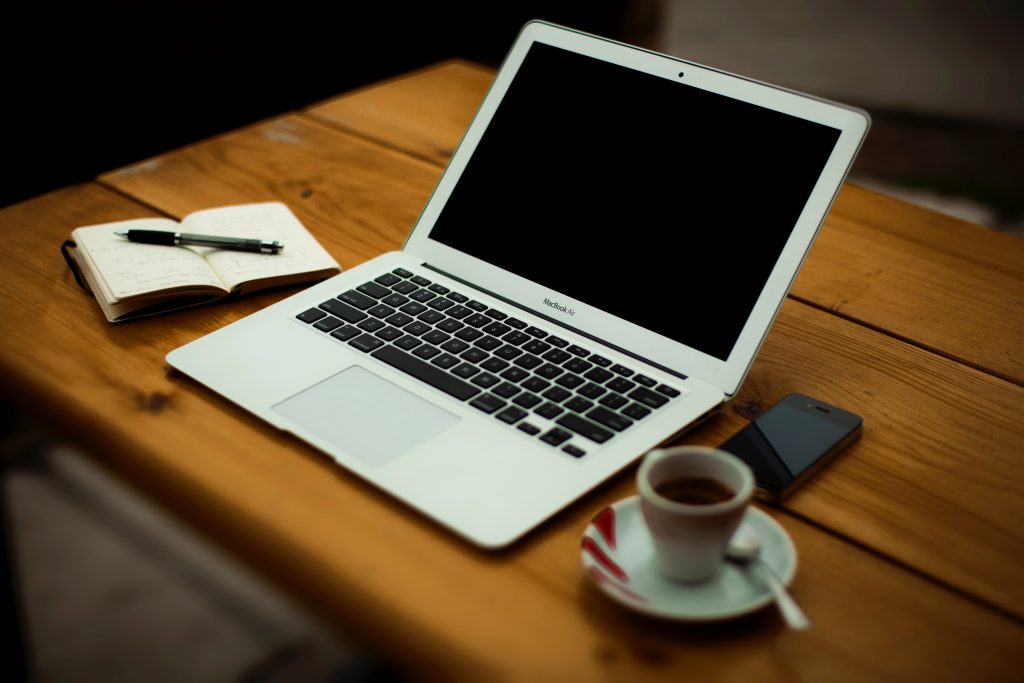 Can A MacBook Be Tracked Without Wifi?
It's very hard to track a MacBook if it's not connected to the internet. However, you can track and locate the device if it has Find My enabled. However, it must be connected to the Internet to do that. If the device does not have Find My enabled, you can try tracking it through iCloud instead. Additionally, services like Dropbox and Gmail keep their most recent IP addresses. You can find the IP address location by reconnecting the device to the internet. 
What Do Thieves Do With Stolen MacBooks?
The thieves usually try to get rid of the stolen MacBook as soon as possible to avoid being traced. People who are desperate or junkies will sell it to anyone willing to pay for it right there on the street. Your stolen MacBook may end up in the following places: 
Pawnshop: Pawnshops are a common place to find stolen or lost devices since they don't ask questions and offer easily spendable cash. You might find your stolen Mac in your local pawnshop if you're lucky. 
Black market: Recovering devices might be hard if they end up in the black market, which could be anywhere in the world. Most of the time, your device will be out of the country and harder to track or locate. Your only chance of recovering the device is if the police are willing to help. 
Social media: Some thieves freely advertise stolen goods and post on social media to attract buyers. In addition, buyers overlook the stolen status for a cheap price. When the buyer uses it, you'll be able to track, locate, and get it back with your purchase proof. 
Professional crime gangs: Your MacBook is unlikely to be recovered if a professional gang steals it. It is possible to make the device brand new by stealing all data, deleting all operating systems, cleaning, and installing new operating systems if they have any specialists on hand. 
Conclusion
Finding a lost MacBook offline is possible as long as you know how to do it properly. Unfortunately, tracking and locating a missing Mac was a bit tricky earlier. Fortunately, Find My MacBook has been updated to make it easier to recover your Mac even when it's not connected to the Internet. Hopefully, this guide has provided all the information to find your Mac. Thanks for reading!
Frequently Asked Questions
Can you track an offline Mac? 
It used to be challenging to track a Mac offline; you could only use the Find My app while connected to the internet. However, after the iOS 13 and macOS Catalina update, a new feature can track an Apple device offline. Of course, you need another iOS device and your Mac to use this feature.. 

Can you track the location of a MacBook?
You can track the location of your Mac through Find My Mac. First, go to the app and select Devices to enable this feature. Then, select the device you want to locate from the Devices list. You can also see a timestamp and updated location under Mac's name on the map.

Can Apple track stolen MacBook?
Find My Mac is the only service Apple offers to track and locate a lost or stolen Mac. Even though Apple won't be able to help you locate your computer, reporting it to support can still have positive results.  

Can a MacBook be tracked after a factory reset?
No, a MacBook can't be tracked after a factory reset. A factory reset will erase all data and won't work even if Find My MacBook pro is set up. So when a thief or someone finds your computer, a factory reset will make it impossible for you to track it.

How to find a stolen MacBook with a serial number?
It is not possible to track your MacBook using its serial number. Instead, log in with your Apple ID or download the Find My app on your Mac if you want to use iCloud Find Service or Find My app.