What you find on this page:
Losing your AirPods is never fun. Luckily, Apple's Find My app makes it easier than ever to find your misplaced AirPods. But, the app is not perfect. Often the AirPods won't play sound on the Find My App. While this is a problem, there are plenty of solutions. 
If your Find My app is having difficulty connecting to or locating your AirPods, we're here to help. Today, we'll cover how to find your AirPods when they won't play sound and other scenarios that make it hard to find your AirPods with the Find My app. But, of course, all these solutions also let you Find My AirPods Pro. 
AirPods Won't Play Sound on Find My iPhone? Here are Solutions
It's horrible to lose your AirPods, and the sound won't play Find My AirPods. Here are a few steps and solutions you can try to fix the problem.  Even if Find My AirPods won't play sound, you can still find them. 
You'll need access to your iPhone, iPad, or iCloud Find My AirPods app. We'll also show you how to add AirPods to Find My iPhone.
1. Connect Your AirPods to the Find My App
The first thing you should do is verify and connect your AirPods to your Find My App. Luckily, once you pair your Airpods with your device, they automatically connect to the Find My app. So no extra steps are needed to connect the app to your AirPods.
If you want to verify the connection between the Airpods and the Find My app, you can follow these steps. 
Select Settings > Bluetooth.
Tap the More Info button next to your Airpods on the list.
Scroll to Find My Network.
Verify that Find My Network is activated.
How to Play a Sound on Your AirPods?
Next, you'll need to know how to play a sound. Airpods that are near an Apple device and connected to Bluetooth can play a sound from the Find My App. Can I ping My AirPods? Keep reading to find out how. 
Open the Find My app on your device or iCloud.
Select the Devices tab.
Select AirPods from the devices list. 
Tap Play Sound. The Airpods will play a sound that gets louder as time passes.
Follow the sound until you locate your AirPods.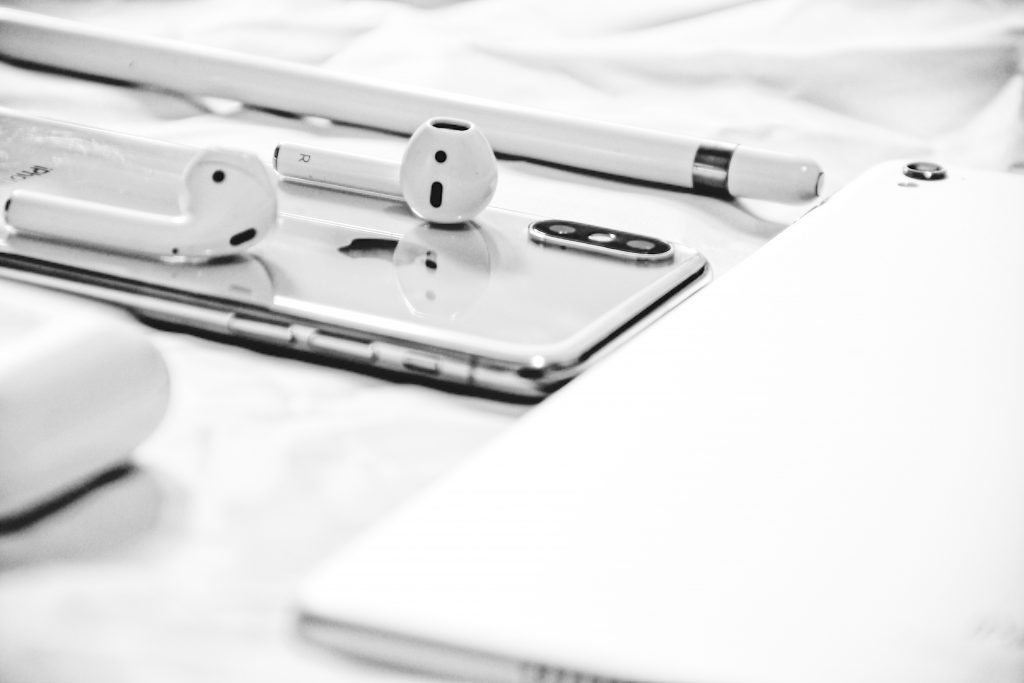 2. AirPods with Dead or Low Batteries Won't Play Sound
If you followed the setup correctly and your Airpods still won't play sound, you can still do plenty more troubleshooting to fix the problem. Also, while AirPods have incredible battery life, they eventually need recharging. 
It goes without saying, but AirPods with a dead battery will not play any sound. 
You can check the charge status of your AirPod on your device. If the AirPods don't have a sufficient charge or are dead, they won't play any sound. So take a break from listening and place the AirPods in the charging case until fully charged. 
Why are My Airpods Saying Connected but not Playing Sound?
AirPods and iPhones should have seamless integration, but sometimes they won't connect or play sound. Do you want to know why won't Find My iPhone play the sound? Keep reading below. 
Turn your device Bluetooth setting off and then back on. 
Your AirPods may be out of Bluetooth range.
Use Bluetooth settings to "Forget This Device" and then repair the connection.
Reboot your iPhone.
Check for iPhone updates and install the latest iOS update. 
Turn off any other Bluetooth devices connected to your device.
Turn off the automatic ear detection feature for your AirPods.
Charge your AirPods.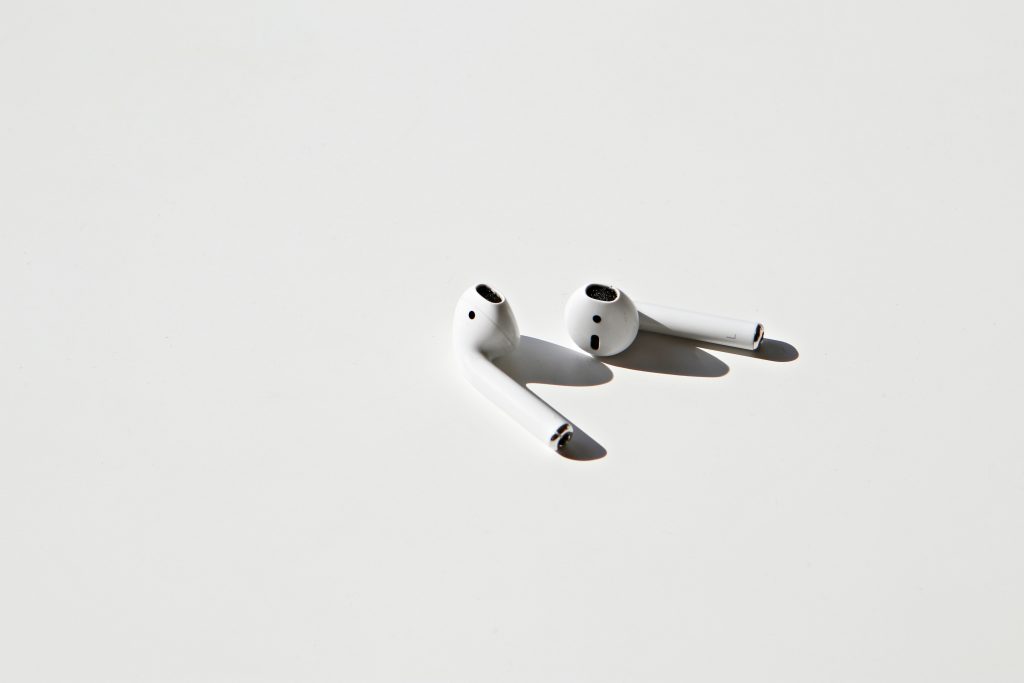 How to Reset Your AirPods?
If none of the above solutions work, it's time to reset your AirPods. Resetting your AirPods provides a simple solution that fixes many audio and connection issues with AirPods.
Place the AirPods in the charging case.
Leave them in the case for 30 seconds.
Open the charging case lid.
Choose Settings on your device.
Choose Bluetooth and the More Info button next to AirPods.
Choose to Forget This Device.
These steps should disconnect your Airpods from your iPhone or iPad. Next, follow these steps to reconnect your AirPods to your device.
Open the lid of your AirPod charging case.
Use the setup button for 15 seconds.
You'll see the status light appear amber and white. 
Place your AirPod case close to your device and follow the steps on the screen. 
Why is Sound Pending on Find My AirPods?
Sound Pending is an error when the Find My app has issues connecting to your AirPods. You should check this list when Find My Airpods won't play sound pending.
There is no connection between the iPhone and AirPods.
The AirPods are out of Bluetooth range.
You need to enable Find My on your device.
Your device has no network connection.
Your phone's Bluetooth is turned off.
Your AirPods are dead and need to charge.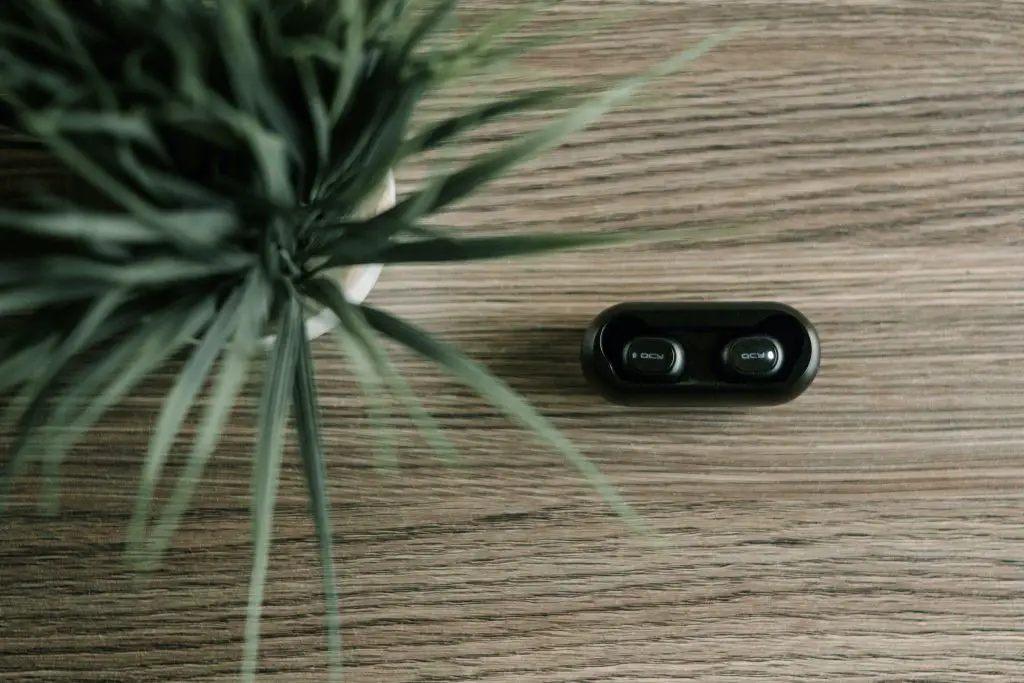 How to Find Your Lost AirPods in Every Possible Scenario?
Have you lost your AirPods? No problem. Below we cover four different scenarios that will help you find your missing AirPods. So even if you are asking yourself why you can't hear any sound on my AirPods, we can help you find them. 
Scenario 1: They're in Their Case, Charged, in Bluetooth Range
AirPods that are in the case and charged are the easiest to find. You can find them in seconds with the Find My app if they are in Bluetooth range. Follow these steps to locate your AirPods. 
Open your Find My app.
Head to the Devices tab.
Click on your AirPods on the Devices tab to find their last known location.
Follow the map, and hopefully, the AirPods will be close by.
Scenario 2: You've Lost Your AirPods Only, Charged, in the Bluetooth Range
For this scenario, you've lost the AirPods but still, have the case. 
Open your Find My app.
Click on "Play Sound."
Select from left, right, or both AirPods.
The AirPod will chime, and you can follow the sound to locate them.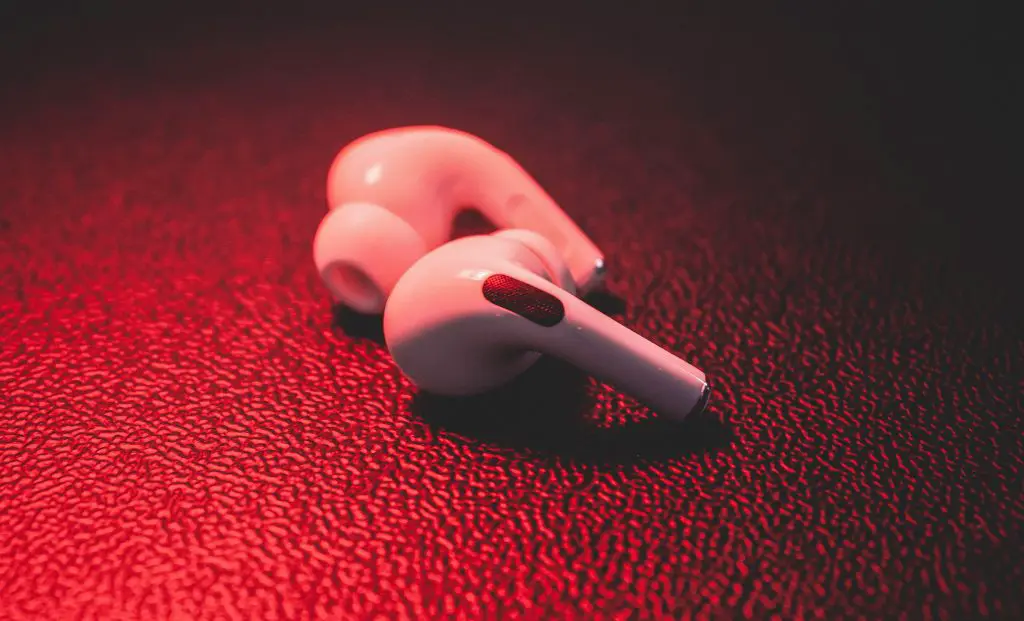 Scenario 3: You've Lost Just One AirPod or Both AirPods in Two Different Locations
While uncommon, you might lose both AirPods in different locations. Apple has you covered, and the Find My app will have you listening to your favorite music or podcast in no time. Here's how to find one lost AirPod.
Open the Find My app.
Go to the Devices tab.
Choose AirPods from the Devices tab.
The map shows the location of one of the AirPods.
Go to the location and locate the earbud.
Once located, place the AirPod in the case.
Repeat the above steps to locate the second AirPod.
Scenario 4: You've Lost just the AirPods Case
You would be out of luck if you lost the case to your Airpods. Currently, the Find My app can only track the AirPods. In addition, the charging case does not have Bluetooth capabilities or advanced technology inside the Airpods.
If you often misplace the AirPod case, you may want to invest in an AirTag or other small tracking device that you can attach to the case. 
Scenario 5: How to Find Lost AirPods that are Offline and Dead
AirPods with a dead battery will not play any sound. They also will not display their immediate location on the Find My app. But, you can still use the app to locate the Airpods in their last known location. 
In the Find My app, you can select Last Known Location to find the last place your AirPods had a charge. Hopefully, they are still in the location. 
If you lose your AirPods for an extended time, they will display Offline in the app. Find My will not have location data, and you will have a much harder time locating your Airpods. 
Be Proactive and Never Leave Your AirPods Behind
One of the best ways to avoid losing your AirPods is to activate the Notify When Left Behind option. When activated, your AirPods will send notifications to your device when you leave them somewhere.
Launch Find My app.
Go to the Devices tab and choose AirPods.
Drag AirPods to Notify When Left Behind Option.
Select Done.
You can add exclusion zones and locations for notifications as well. For example, the app can exclude your home address from the notification, so it doesn't go off every time you leave home without your AirPods. 
Use an AirTag or Other Tracker to Locate Your AirPods and Case
If you're prone to losing your AirPod case or letting its battery die, you can still use an AirTag or other tracker to locate your Airpods. While adding a tracker to your AirPod case adds costs, it gives users another way to find their AirPods.
Conclusion
Hopefully, this article was helpful and answered how to find AirPods on iPhones.  We've covered nearly every scenario that can occur when losing your AirPods. Even if your AirPods won't play sound, you can still find them easily. 
The best way to protect your AirPods is to be proactive. You should never let the battery fully discharge. Activating Find My the instant you connect the AirPods ensures they are also always protected.
Also, don't forget to activate the Notify When Left Behind option. 
Once you follow these simple rules, you should never have to worry about losing your Airpods again, even if they won't play sound. 
FAQs
Why can't I hear no sound on my AirPods?
Your AirPods may not be configured to your iPhone correctly.

Can I ping my AirPods?
Yes, you can ping your AirPods with the Find My iPhone app.
Why does Find My iPhone says sound pending?
Your iPhone says sound pending when the Find My app can't connect to your AirPods correctly.