What you find on this page:
Imagine this: You just got a new PS5 game. You've had a long day and want nothing more than to unwind and get lost in the gaming world. But just as you go to start the game, an annoying, loud noise starts coming from somewhere that just won't seem to quit. And now the mood is ruined. 
Unless, of course, you can find a way to tune out that sound and get lost in your gaming world. Cue: AirPods. 
So can you connect your AirPods to your PS5? Luckily, the answer is yes. 
Is It Possible to Connect AirPods to a PS5? 
Can you connect AirPods to a PS5? Yes, you can have it all. You can connect your AirPods to your PS5 and completely tune out the rest of the world all by following a few simple instructions. 
But connecting your AirPods to your PS5 is a bit more complex than connecting them to your phone fresh out of the box. Believe it or not, despite the new gaming console's capabilities, PS5s do not come ready to connect to Bluetooth. You'll need a Bluetooth USB transmitter adapter to complete the process of connecting your AirPods to your PS5. 
Fortunately, Bluetooth adapters are generally not too pricey and are easy to use if you know what you're doing. Follow our guide below and we'll discuss how to pair AirPods Max and other Bluetooth headphones to your PS5 for a seamless gaming experience. 
Most of these tricks will also work if you're wondering how to use AirPods on PS4 or how to hook up AirPods to your Xbox or a Nintendo Switch. 
Can I Use AirPods as a Microphone? 
Not only can your AirPods be used for a more intimate gaming experience, but you can also use them as a microphone to communicate with others in the game. 
To use them as a microphone, though, you'll need to enable "talk mode" with the Bluetooth adapter. Some users have complained that using this mode affects the game's sound quality, while others have found workarounds to keep quality as high as possible. 
You'll need an AirPods aux adapter or PS5 wired connection in some cases to have the best audio quality possible while also using the AirPods as a microphone. 
The AirPod Max microphone connection may be challenging to use; some streamers have suggested using an AirPods Max cable for a direct connection to the PS5 rather than a Bluetooth connection. 
Another way to use this type of headphone is to connect your AirPod Max to an Apple TV, use the AirPods Max lightning to 3.5 mm cord, or use an AirPods Max USB-C connection with the Bluetooth adapter.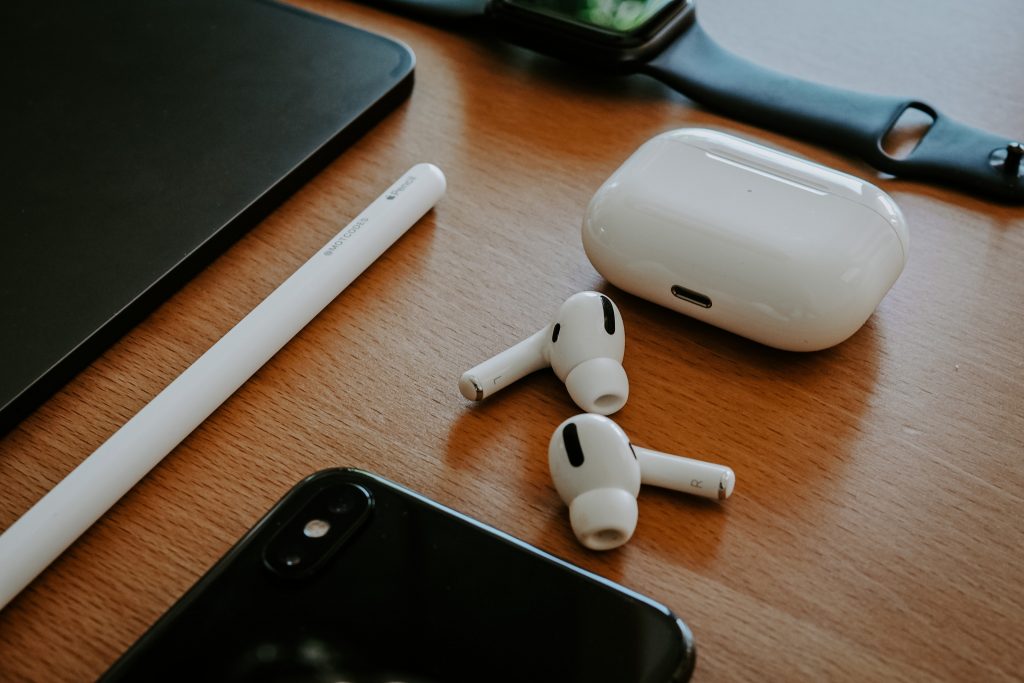 What Do I Need to Connect My AirPods to a PS5? 
Unfortunately, no type of Bluetooth headphones will automatically connect to your PS5. While the PS5 has some Bluetooth capabilities, it ultimately falls flat when it comes to completing the connection for audio and microphone abilities. 
You only need Bluetooth Airpods and a Bluetooth adapter to create the Bluetooth experience you want with your PS5. Below, we've found some of the best Bluetooth adapters for PS5 gaming consoles. 
Bluetooth AirPods
You can use virtually any type of Bluetooth earphones with your PS5 if you have the right equipment. 
With this article, you can learn how to pair Apple AirPods Max, Samsung Galaxy Buds, or any other wireless headset to your PS5 gaming console. Using a Bluetooth adapter with headphones works differently than using it with a PS5 controller AUX system. 
Along with the Bluetooth headphones, you'll also need the charging case for the headphones. The headphones will need to be charged before pairing to work correctly with the Bluetooth adapter and PS5. 
Bluetooth Adapter
Because the PS5 does not come with full Bluetooth capabilities, you'll need a Bluetooth USB Transmitter Adapter to complete the connection between your AirPods and PS5. 
There are several types of Bluetooth adapters you can use. Avantree, OLCLSS, GuliKit Route, and 1Mii all offer Bluetooth adapters that work well with PS5s and a variety of Bluetooth headphones. 
Bluetooth Adapters for a PS5 
The Bluetooth adapter you use to pair your AirPods with your PS5 has little to do with the adapter itself and more to do with how much you're willing to spend and what your needs for the adapter encompass. 
The adapters generally range between $25-$50 on Amazon and should last several years without the need for replacements. 
Bluetooth adapters are necessary for hands-free listening with any gaming console, so be sure the one you pick is one you'll be comfortable with using for any Bluetooth needs. 
Avantree Leaf USB-A Bluetooth Adapter
The Avantree Lead USB-A Bluetooth Adapter is a great way to add Bluetooth capabilities to a PC, laptop, Mac, or gaming console. 
This specific adapter looks similar to a USB stick and does not require any special downloads or setup. Simply plug the adapter into your PS5 gaming console and sync the adapter with your AirPods. 
This adapter has a range of up to 20 meters of connection with no obstruction, allowing you to walk around in a space without losing the connection to your PS5. With aptX Low Latency technology, the Leaf promises little to no Bluetooth delay between what you see and what you hear.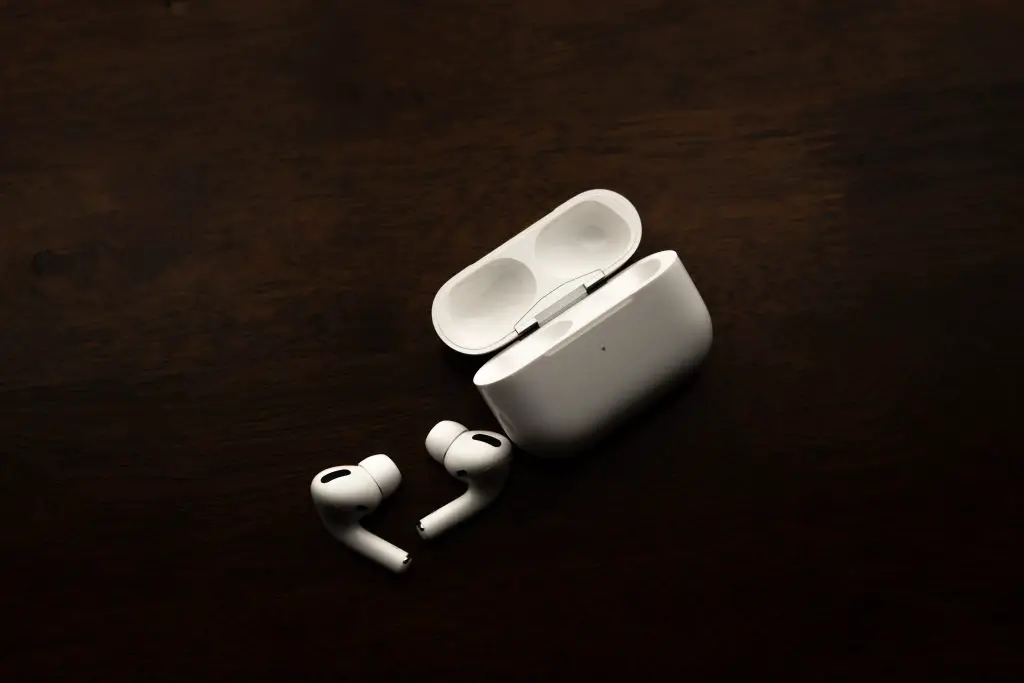 OLCLSS USB Bluetooth Adapter 
If you want to keep things small and uncrowded, the OLCLSS USB Bluetooth Adapter may be the best choice for you. 
Measuring just 6.5 x 4 inches, this adapter also comes with a lifetime warranty to assure your Bluetooth needs are met. This adapter works with USB Type-A devices but includes a Type-C dongle if you would like to connect other devices as well. It also has long-range capabilities and low latency technology to reduce lag time and delays. 
Though this adapter is seen as ideal for receiving audio, it does not have audio transmitting capabilities, meaning you will be unable to use your AirPods as a speaker or microphone while using this adapter. 
GuliKit Route Air Bluetooth Adapter
Originally intended specifically for the Nintendo Switch, this device can be adapted for PS5s for a gaming-specific experience. 
This Bluetooth adapter is built differently than other, more versatile options. Rather than sticking out of the PS5, this adapter is only 5 mm and sits flush with the console, including buttons right on the surface to make connecting even easier.
As a USB Type-C adapter, this device is specifically for gaming consoles and can even allow two separate connections for multi-player audio experiences. 
1Mii USB Bluetooth Adapter 
Another easy-to-use adapter option is the 1Mii USB Bluetooth Adapter. 
This compact adapter works with Bluetooth 5.0 technologies and the 4.2/4.0/3.0/2.0 technologies that came before it. This adapter is easy to use as it does not require a driver or any special downloads before use. Simply plug the adapter into your PS5 and follow the adapter-specific instructions to pair with your wireless headphones. 
The mini size of this adapter is also easy to leave untouched on your PS5 or travel with you for use on other devices. You can also enjoy multiple pairing options with this device so you can game with your friends and their Bluetooth headphones, too.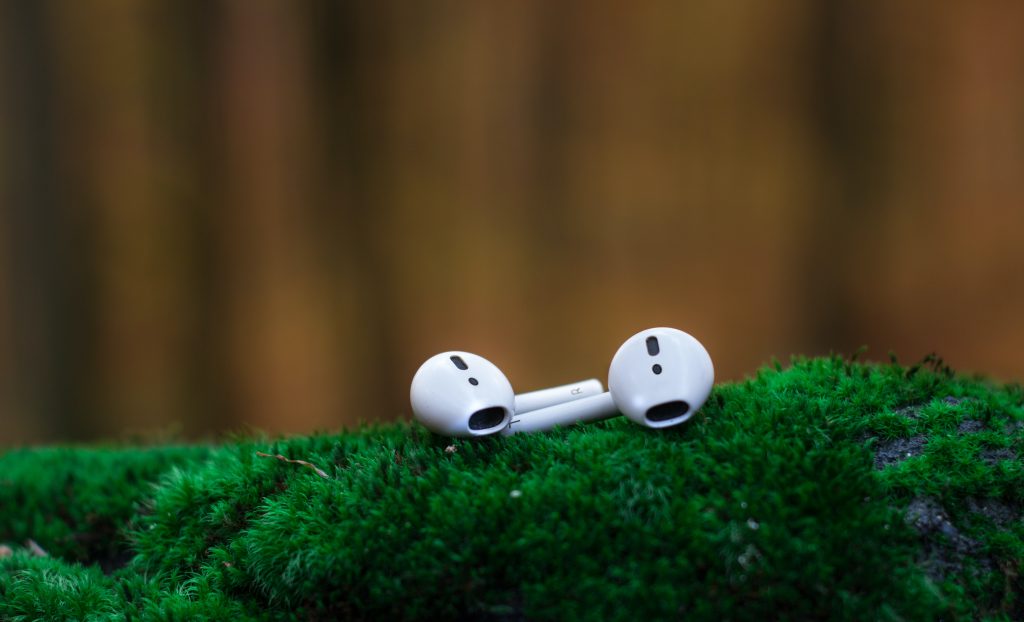 How to Connect AirPods to PS5?
Now that you've acquired an appropriate Bluetooth adapter, the next part is just completing the connection between your AirPods and PS5. 
It is very simple to pair your AirPods Max, AirPods Pro, Samsung Galaxy Buds or any other type of wireless headphone with your PS5. You will only need to make the pairing the first time you use the adapter; every time you play following the initial connection should have the headphones and PS5 connect automatically through the adapter. 
Make Sure Your AirPods Are Charged 
Even though the AirPods will need to be in the case for part of the connection process, you should make sure the AirPods are charged ahead of time to prepare for the connection. 
If your AirPods die while connected to the adapter and the PS5, the connection will automatically drop between the two and you may have to pair the AirPods to the PS5 again.
Connect Your Bluetooth Adapter to Your PS5 or TV
No matter what type of Bluetooth adapter you ended up with, the installation of the adapter into the PS5 or TV should be relatively simple. 
Generally speaking, all adapters will be plugged into the USB-A or USB-C port directly on your PS5. Check with your adapter's providers for any location specifics before using. 
Put the Bluetooth Adapter in Pairing Mode
Next, you'll need to make sure the adapter is in pairing mode so it can find your AirPods. 
Figuring out how to put your PS5 controller in pairing mode is simple. Press the "pair" button located on the outside of the adapter after you have plugged it into your PS5. Some adapters may automatically enter "pair" mode when plugged in for the first time. 
Make Sure Your AirPods Are in the Case
Have your AirPods close by and ensure they are placed correctly in their charging case.
While keeping the AirPods in the case, open the top of the case so you can see the light located between the AirPods. This light will help you know what stage of the pairing process you are at. 
Hold the Button on the AirPods Case Button
Located on the back of the AirPods case is a small, circular button. Pressing that button will put the AirPods into "searchable" mode so they may be paired with the adapter, which should also be in a similar mode. 
You will know the AirPods are connected to the adapter and to the PS5 when the light in the middle of the AirPods turns green.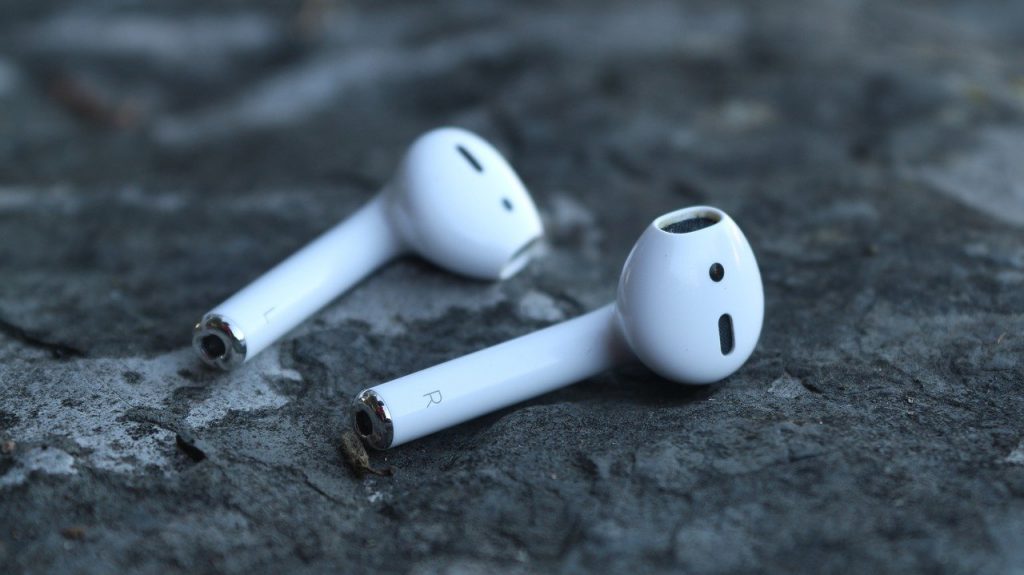 What to Do If You Can't Hear Audio?
If you have completed the above steps, the light is green and seems connected but you still can't hear audio, you may need to change your settings.
Navigate to the PS5 settings menu to ensure the Audio Output and Microphone Input is set to your transmitter adapter, not your AirPods or any other source.
Though it varies by adapter, you may also need to get the adapter into "Talk mode" or "Conversation mode" to use the microphone capabilities. 
Conclusion
Can you connect AirPods to a PS5? To recap, though it may seem like a difficult feat, it is definitely possible and relatively easy to learn how to connect AirPods to a PS5.
Through the use of an easy-to-use Bluetooth adapter and following a few simple steps, you should be able to enjoy anything on your PS5 with your wireless headphones in no time.