What you find on this page:
Most families rely on refrigerators to keep their food fresh for longer. It's one common appliance in the kitchen that receives the most traffic, especially in the summer when you want a refreshing drink. That's why you need a refrigerator from a reputable brand.
Brands today tend to produce refrigerators with identical features and price ranges. For this reason, it becomes a challenge to settle for one. Even so, some refrigerator brands are not so reliable, and you must avoid them by all means.
Refrigerator Brands to Avoid
Investing in a low-quality refrigerator will not only waste your money but also put your health at risk. That's because the fridge can't maintain your food at the required temperatures, making it unsafe for consumption.
This list of the worst refrigerators to avoid comes from detailed research based on various factors, including construction, energy efficiency, customer service, and customer reviews.
You'll be surprised that some of the most reputable brands have made mistakes with some of their refrigerator models.
Frigidaire-French Door
Is Frigidaire a good brand? This question is common among people shopping for reliable appliances in the market.
Frigidaire is one of the top-rated appliance brands in the US. Though they produce several other appliances, this brand is well known for its high-quality refrigerator models, top freezers, French doors, and column freezers.
That said, there is something utterly wrong with its FGHB2866PF – French Door model. Despite its admirable features, this particular model has received many complaints from customers.
Customers complain about its misaligned doors, malfunctioning ice breakers, the handles not being strong enough, the refrigerator having a cooling problem, and poor customer support. All these drawbacks on this French door model taint Frigidaire as a brand.
Whirlpool-Fingerprint Resistant Model
It's quite surprising to see Whirlpool among the refrigerator brands to avoid. That's because they've built their reputation over the years as a solid brand.
Currently, Whirlpool manufactures four models of refrigerators, including side-by-side, French door, top freezer, and bottom freezer. However, most consumers don't find its Double French Door, Fingerprint Resistant model impressive enough.
Although this fridge has some excellent features, it's plagued with lots of problems. Common issues include door misalignment, loud noises while running, weak handles, and a leaking ice maker.
Even more frustrating, this brand has a terrible customer support team, making it one of the fridge brands to avoid when shopping for your refrigerator.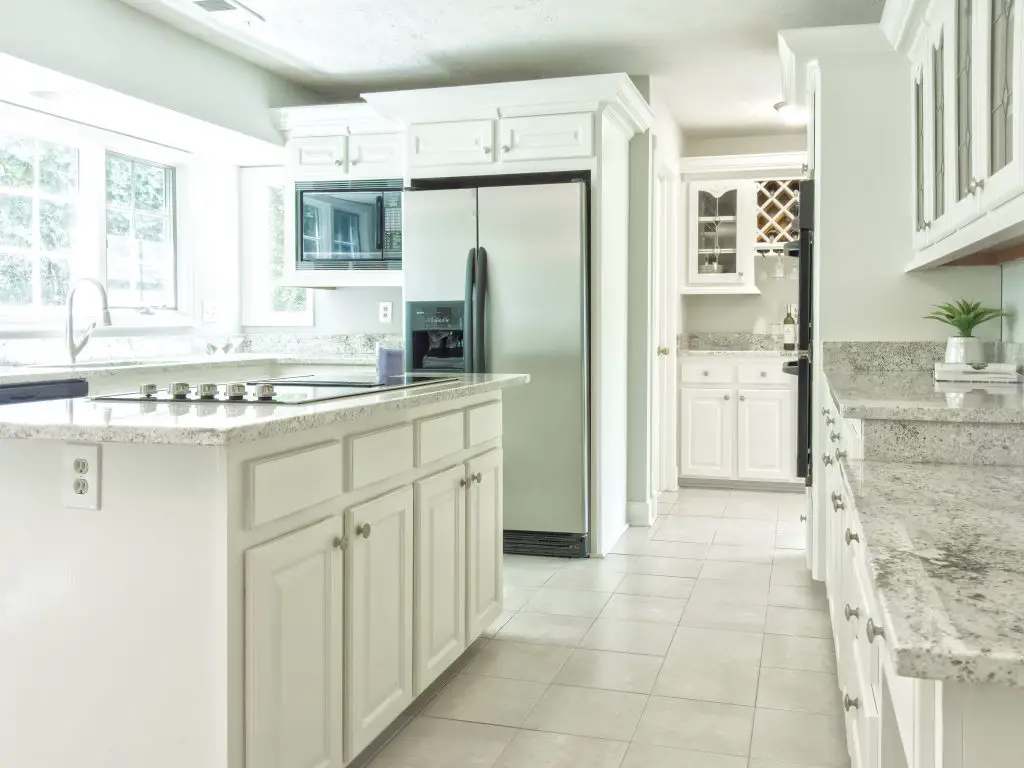 KitchenAid-French Door (Counter-Depth)
It's pretty easy to pick one of the KitchenAid Counter-Depth refrigerator models for their features. But will they give you the best service? The answer is no. Their counter depth refrigerator series is among the worst French door refrigerator you could ever buy.
Like the above two brands, buying French Door Counter-Depth refrigerators from KitchenAid is the worst mistake you can ever make. They have a design flaw that affects their ice-making process and cooling performance.
The problem goes on to misaligned French doors, water leakage, rusting after only one year of service, and loud noises that come after six months. Most customers have also taken it online to talk about their terrible after-sale services.
With this, you can't even rely on them if your refrigerator is still on warranty. For these reasons, KitchenAid is among the refrigerators to stay away from.
Beko-GN1416220CX
Here's another worst fridge brand to consider when shopping for your refrigerator, especially for its GN1416220CX model. Most people find this Beko model quite affordable, but does it fit all their needs? Although Beko produces refrigerators at affordable prices, this particular model brought their reputation down, and for good reasons.
Temperature fluctuation is a major challenge you'll face with this model should you buy it. You also don't want to deal with the loud noises from the ice maker when it gets full, do you? How about its inferior quality walls? Overall, this refrigerator isn't durable, hence it's not worth your hard-earned money.
Bosch-800 Series
Are you surprised to see Bosch appear among brands producing bad refrigerators? Bosch is well-known for its high-tech kitchen appliances. Their refrigerators have excellent features, but the 800 series doesn't meet consumers' expectations, making Bosch one of the worst refrigerator brands.
Though this series has the most captivating designs that might lure you into buying one, you won't like the negative comments about them. Customers complain about insufficient space inside because of poor design, water leakage, problems with their icemakers, and poor after-sales support.
Does Brand Matter?
The answer to this question isn't a clear yes or no. That's because some refrigerators don't always represent what you hear or see about them.
It's possible to get a high-quality refrigerator from a brand with the lowest rating in the market. The opposite is true, that is, getting a low-quality fridge from a high-end brand, as you've seen above.
With this discovery, you'd ask yourself why people pay so much attention to the brand instead of the refrigerator itself. That's simple! A brand will give you a clear picture of what to expect from the fridge in the future. Factors like dependability, good selection, and warranty policy are only evident from a brand.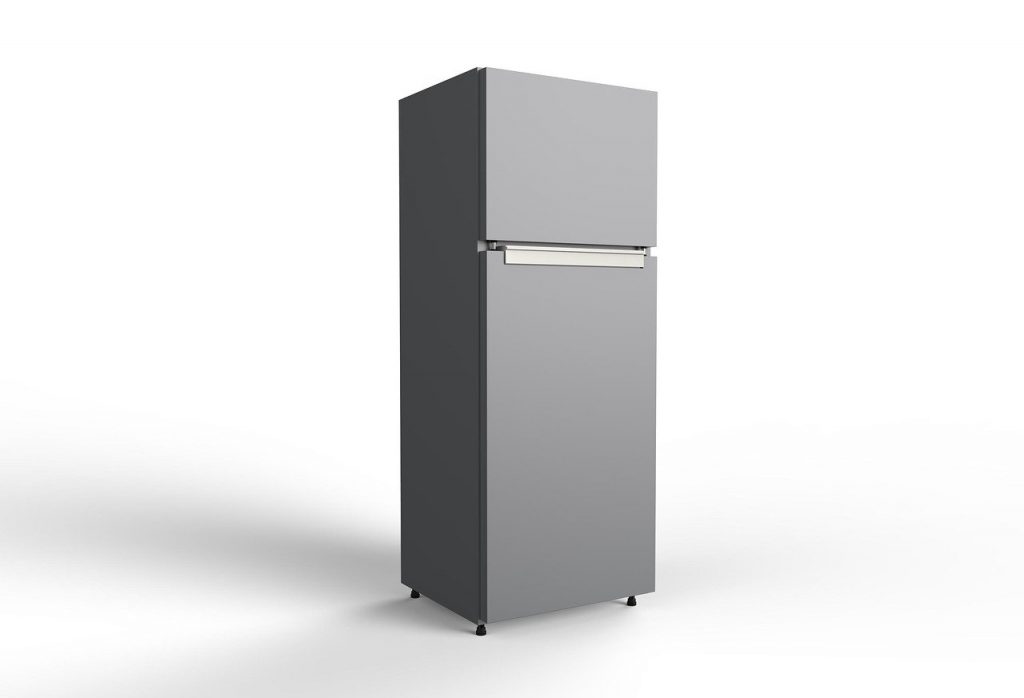 Best Refrigerator Brands
When shopping for the best refrigerator in the market, most people look at durability and reliability. You need a fridge that will not present issues in a long time and from a brand you can depend on fully. Here are the three best refrigerator brands that you can always count on.
LG
One can never go wrong with LG refrigerators. A fridge from this brand will most definitely fit into your kitchen, complementing your lifestyle. LG refrigerators offer excellent innovative features and stylish design, and no matter your budget, you'll always find a fit.
Looking at the functionalities of LG refrigerators, your food will never get spoilt since they have a good reputation for maintaining proper temperatures. Did you know that their high-tech refrigerators feature Wi-Fi-enabled screens?
You don't have to open the door to see what's inside. You still get budget-friendly and mid-range refrigerators from them, all with excellent functionalities and features.
Samsung
Samsung is also one of the best refrigerator brands to run to for the most reliable fridges. Samsung should be your first stop if you're looking for smart refrigerators with excellent performance. Their refrigerators come with some of the best eye-catching designs ever in the market.
These refrigerators will not only keep your food fresh for longer, but others will also dispense filtered water. Have you ever heard about a built-in smart home hub in a fridge? Well, this is possible thanks to Samsung.
You can manage your home's calendar from this smart hub, shop your food on the screen, and see the person knocking at the door. Like LG, you will always find a good Samsung refrigerator regardless of your budget.
Kenmore
Is Kenmore a good brand for refrigerators? If you consider age, then Kenmore is the best brand to pick. Kenmore has been in existence for over a hundred years and still reigns supreme.
Homeowners have loved them for their reliability and excellent customer service for all these years. You'll never regret buying your refrigerator from this brand. Their fridges are convenient with great results, especially the side-by-side models.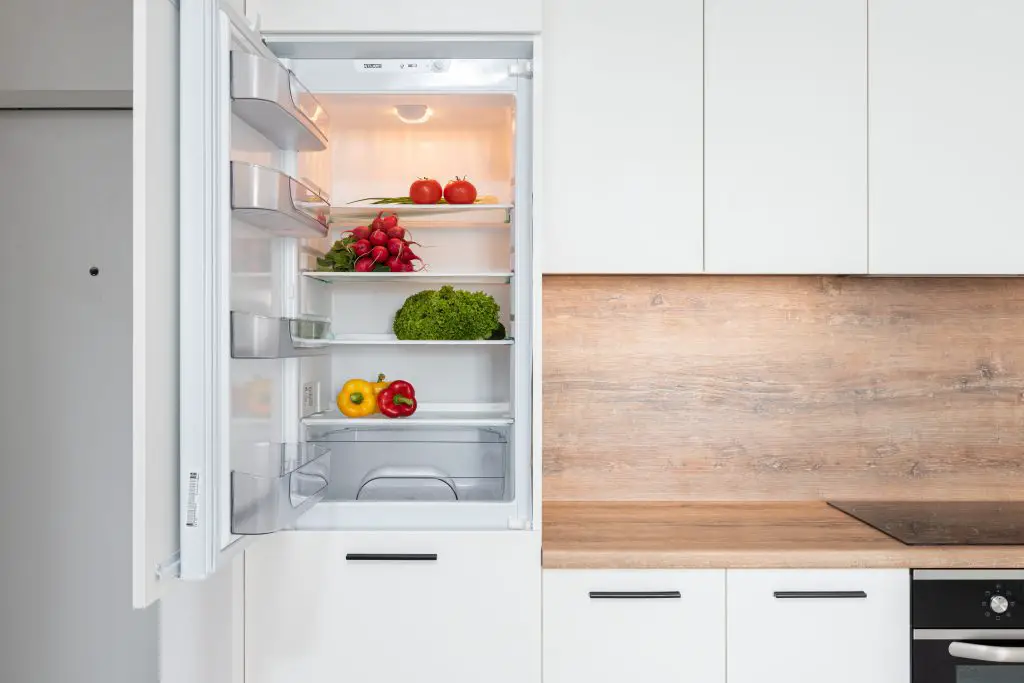 Mistakes to Avoid When Purchasing a New Fridge
Don't let the excitement of getting a new refrigerator lead you into making the following mistakes.
Under Researching
Before purchasing a suitable fridge, you have to do a lot of research. The process could be tedious, but all worth it. Have a list of brands to start with. From there, ask and compare prices, styles, quality, sizes, weights, warranty, repair parts, and maintenance.
Picking the Wrong Size for Your Space
If you must, use a measuring tape to get the space available in your kitchen for the refrigerator. You also must measure the height to know precisely the right size for your intended space.
Getting the Wrong Style
By now, you know that refrigerators come in various styles, sizes, and designs, each having its fair share of pros and cons. There are top and bottom freezers, French Door refrigerators, and side-by-side fridges. Look into each one independently to avoid buying the wrong one for your needs.
Not Checking on Your Capacity and Storage Needs
Capacity and storage go hand in hand with the size of your family. A large household requires a refrigerator model with enough space for food storage.
Not Considering Its Color and Finishing
Consider your kitchen's décor and the colors of the appliances already there when shopping for your best refrigerator. The best color and finishing will complement your kitchen's design and enhance its overall appearance.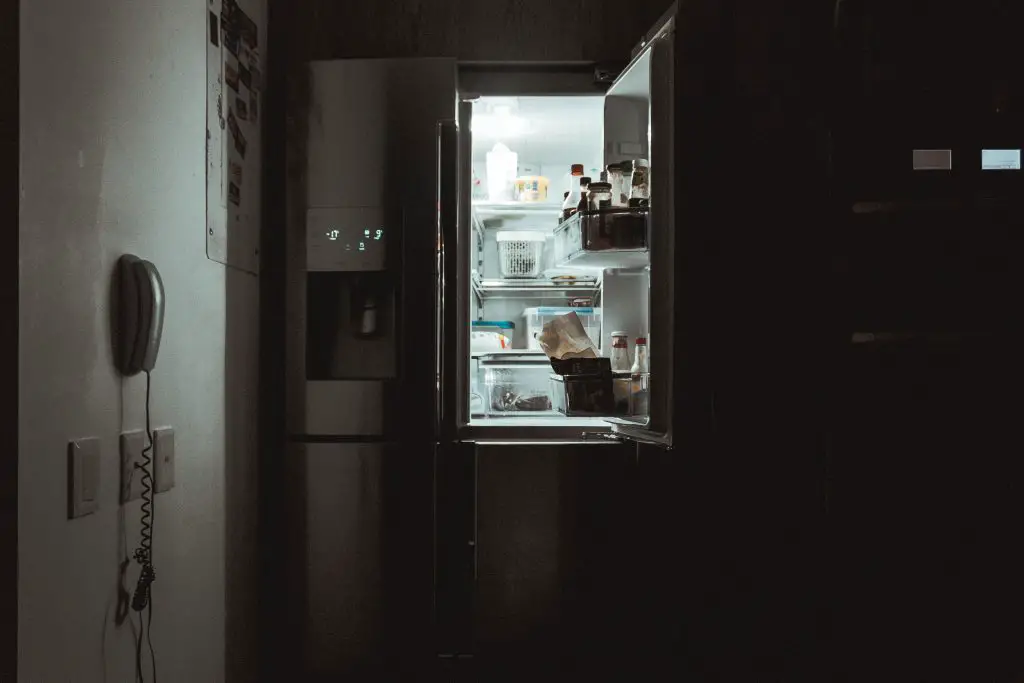 What Should You Pay Attention to When Buying a Refrigerator?
There are several things to pay close attention to when buying your refrigerator. These include:
Style
Refrigerators come in various styles, and understanding every style will help you make the best decision for your home's needs. Before buying one, you have to look more into the following five refrigerator styles.
Top freezers
Bottom freezers
French doors
Side-by-side
Built-in refrigerators
Features
Each refrigerator has its own set of unique features, affecting its price. Ensure your chosen unit possesses all the essential qualities to keep food fresh for longer. Others, like storage space, water, and ice dispensers, will depend on your needs.
Availability of Spare Parts
Avoid purchasing a refrigerator from a brand that lacks its presence in the USA. You certainly don't want the hustle of finding spare parts when your refrigerator breaks down.
Warranty
Any good brand offering an extended warranty period should have a place on your list.
Energy Efficiency
A refrigerator consumes a good amount of energy. If you can get one that will help save the electricity bills, grab it with both hands. Before buying, the best way is to look for the energy star sticker on different refrigerators. The best ones have energy star ratings of six and above.
Conclusion
From this guide, you now know about refrigerator brands to avoid when shopping for your fridge and why you must avoid them.
Besides brand, consider energy efficiency, size, style, warranty, capacity, and storage needs when buying a refrigerator.
Other articles that might interest you