What you find on this page:
Uverse is an assortment of TV packages offered by AT&T that can be bundled with internet services. Uverse, or U-verse TV, can provide up to 600 unique channels for customers to enjoy. In addition to 600 channels, U-verse TV allows you to record shows and connect to your mobile devices to watch your favorite shows while out of the house. 
Many U-verse subscribers have encountered a problem known as error code 0 at some point while using their service. In this article, we'll discuss what error code 0 is and a few solutions you can try to help resolve the issue. 
Error Code 0 Failed To Load Resource: What Does it Mean? 
When error code 0 has occurred, your screen will no longer have coverage and only displays the error code. Error code 0 appears when your viewing device cannot connect to Uverse services due to a lack of reception. This error can be the result of one or more identifiable factors.
The Uverse error code 0 is usually displayed on the screen as; "u verse error code: 0 – failed to load resource kx: failed to load resource ap9: no stream", indicating that there is no reception available to the device. 
What Causes Failed to Load Resource Error? 
U-verse TV's error code 0 is caused by a lack of reception, so what is causing the lack of reception? Numerous factors can cause a disconnect in a device's reception; we will discuss the main ones here.
Furthermore, other error codes indicate a loss in connection has occurred, such as DirecTV codes 620, 622, 615, and 782. These error codes can indicate specific reasons why the connection has been disrupted. 
For example, DirecTV code 782 indicates that the weather conditions are causing the reception to your device to be interrupted. Other codes may mean something is wrong with the connection between your satellite receiver, wireless video bridge, or main genie receiver. 
Uverse Error Code: 0 – Failed to load resource: Fixes 
Luckily there are several ways you can attempt to resolve the issue before having to call your local AT&T provider to come and take a look at your devices. 
1. Check on Outages 
Something may not be wrong with your devices at all. For example, sometimes AT&T services experience outages or go offline for a specific time. In these circumstances, all devices will encounter an error code 0 when being used until the service is returned online by the service provider. 
An outage can occur in your local area if the weather conditions are severe enough to disrupt the signals or even cause a power outage from the signal source. In addition, a local provider may bring their services online to run maintenance on their end and update hardware or software. 
2. Check Connections 
The first thing you should check when an error code 0 occurs is the integrity of your device's connection, whether they're wired or wireless. The connection somewhere between your devices may be compromised and cause a lack of reception.
Simply ensuring that all devices are securely wired to one another with no apparent damage and that all wireless devices are connected will allow you to rule out this being the cause of the error.  
3. Reset the Gateway 
Your household reception will be diverted directly from your gateway or modem. A Modem will have a reset button near the box's plug ports. Furthermore, you can also restart a modem by unplugging it entirely for roughly 5 minutes and then reassembling your setup.
While restarting your gateway, you should take the time to check the integrity of all wiring, including the modem's power cable and any wires that run to other devices. 
4. Restart Your U-verse Receiver 
Your U-verse receiver is where the TV broadcast comes from. The receiver is connected to the internet via your gateway through a modem or Wi-Fi router. There may be a problem with the system in your receiver, in which case you can simply restart your device by holding the power button for roughly 10 seconds. 
If hard restarting your receiver doesn't immediately resolve the issue, you should inspect the plugs on your receiver and leave them unplugged for a few seconds before putting them back in. 
5. Restart Your Wi-Fi Gateway 
If there is a problem with your Wi-Fi gateway, you may be wondering; Why is my AT&T Wi-Fi box not working? 
Since U-verse TV is an online service, it requires an internet connection from a router or gateway. Internet gateways are either directly wired to the devices they are providing service to or connected via Wi-Fi. AT&T fiber boxes will have a small reset button on the back or bottom of the box if a complete restart becomes necessary. 
You may have to use something small like a toothpick to effectively press the reset button on your router. When restarting your router, it's best to try unplugging it for at least 30 seconds before or after holding down the restart button. This is not a guaranteed solution, but sometimes a simple router restart will resolve the issue you're experiencing.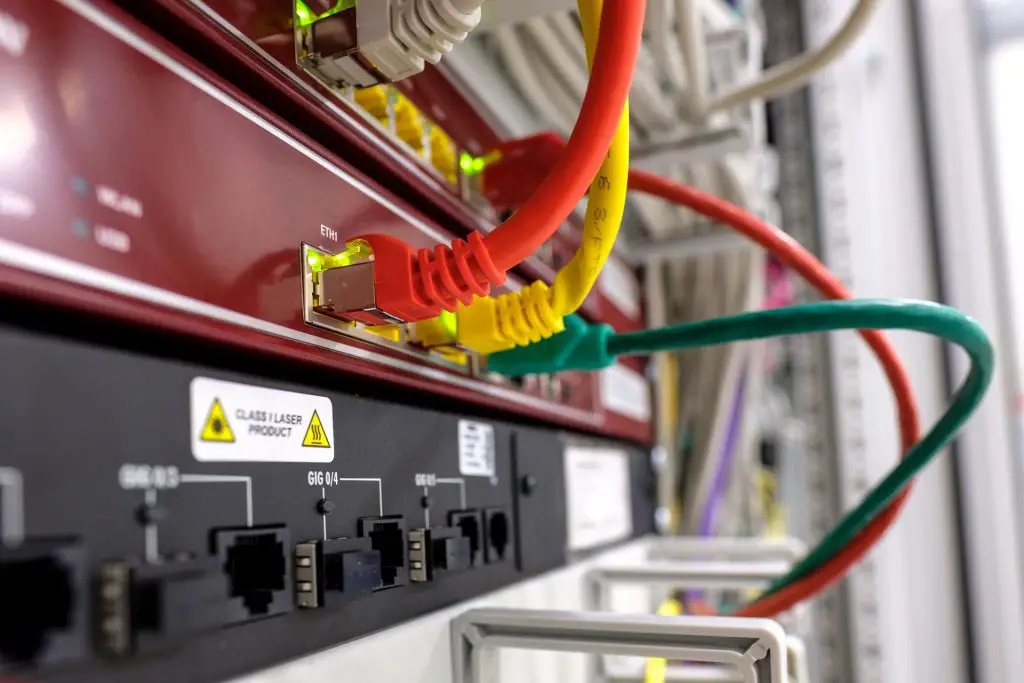 6. Contact AT&T Customer Service
If you have exhausted all troubleshooting options, you should contact AT&T customer services. Once you're in touch with a tech expert, try to explain exactly what's wrong with your devices to the best of your ability. Once the problem has been accurately identified, the customer service representative can guide you through fixing the problem. 
However, if the problem is severe, it may be better to make an appointment for a tech guy to fix the problem in person.
Uverse App Not Working: Here Is How to Fix
Many U-verse users enjoy watching or recording their favorite shows with their remote devices through the Uverse app. Here are a few things you can try to fix your app if you suddenly experience problems.
Firstly, ensure that you're inputting the correct user ID and password to log in; while this is obvious, it never hurts to double-check.
For example, you have verified that you're using accurate login information and still have trouble accessing the app. In that case, you can try restarting your mobile device by turning it completely off. 
If restarting your device does not resolve the issue, you can try clearing the app's data cache from your phone.
Removing an app's data is usually done by inspecting the app through your phone's settings menu and selecting the clear cache option. The method for clearing an app's data cache depends on the type of phone you have.
If clearing the app's data cache does not work, you can try uninstalling the app entirely. Reinstalling the U-verse app will verify the integrity of the app's files and ensure that your app is running on the latest version. 
Your app must be updated to the latest available version because it will likely not run otherwise. If your app is running an outdated version, all you need to do is check for available updates on your app store. In addition, check to see if the device needs an update may resolve the issue.
The problem may be that your phone is overloaded with too many apps running simultaneously. First, try closing all apps except the Uverse app and check if that resolves the issue. 
Finally, if none of these fixes work, you can try resetting the password to your U-verse account so you can try to resync your mobile device to your U-verse services. 
Why Does My AT&T U-verse Say No Signal? 
If your AT&T U-verse device is not receiving any signal, you should try any of the fixes listed above. However, there is a final fix you can try, though it will wipe all saved data from your device. 
This fix is known as Disaster Recovery; you can attempt this by pressing the down-arrow button, OK button, and power button simultaneously on your U-verse DVR receiver. 
What Does the Gear Symbol Mean on U-verse? 
Sometimes when there is a disruption in the connection on your device, the screen will display a gear symbol. U-verse's gear symbol could mean the system is running maintenance, but sometimes this symbol won't go away. 
Suppose certain symbols, such as the gear symbol, persist for a prolonged time. In that case, you may need to restart your gateway so the system can boot up properly. 
Conclusion
Many AT&T customers enjoy the U-verse package deals that they offer. However, like most technology, there are times when things begin not to function correctly. Luckily, there are several fixes and solutions that you can troubleshoot to resolve the issue with little difficulty. Don't worry, though.
If none of the fixes work, you can always contact a customer service representative to schedule an in-person appointment to resolve your specific problem. 
Whether it's an error code 0 or another disruption in your device's connection, there will always be numerous potential fixes that you can try.    
Frequently Asked Questions
How do I fix U-verse not available at this time?
It's best to unplug your receiver for about five to ten minutes and then plug it back in. It needs to be reconnected and restarted. Alternatively, you can disconnect the Wi-Fi gateway and wait for 5-10 minutes before reconnecting and restarting it.

How do I reset my AT&T fiber box?
To reset the gateway, hold down the Reset button for a minimum of 10 seconds. Leaving the button before 10 seconds will reboot the gateway but not reset it. Observe all status lights once the gateway has restarted. You should see a solid green status light for Broadband or Service.

How do I reboot my AT&T TV?
You can restart your TV receiver by holding the power button down for 10 seconds and pressing it again. DVR recordings in progress will be impacted during this process, which takes 5-8 minutes. Remove the power cord from your Wi-Fi Gateway for one minute, then plug it back in.

Why is my AT&T On Demand not working?
Reboot the receiver. If that does not work, reboot the DVR. If that does not work, reboot the gateway and reboot the DVR and/or receivers.