What you find on this page:
You can apply for a free Assurance Wireless phone if you qualify for the Lifeline Assistance Program. However, what if your phone gets lost, stolen, or lost? Assurance has an app to locate lost phones. In addition, you can try to locate your Assurance lost phone using the built-in Find My Phone app. This article will explore the various methods of locating your lost phone.
How to locate an assurance lost phone?
The best way to find a lost Assurance Wireless phone is to report it missing to your service provider. However, before you do that, you can try several other methods. 
How To Search for Your Assurance Wireless Lost Phone?
Trying to locate your lost Assurance Wireless phone? Try one of these methods:
Using the in-built finder app to locate your iPhone
Using the feature Find My Device to search your Android phone
Contacting your service provider 
1. Tracking a Lost iPhone
You can track and locate your lost iPhone by using the Find My app if your phone is online and this feature is enabled on the phone. To enable the Find My app, follow these steps:
Use another Apple device to log into your iCloud account.
Sign in to Find My iPhone.
Enter your Apple ID and password.
Go over the connected devices list and click on your phone.
The onscreen map will show you the location of your lost iPhone. 
2. Locating an Android Device
For Android phones, you can use the Find My Device app:
Open the Find My Device app.
Log in to your Google account.
Select your phone from the available devices list.
Look at the map to track and locate the approximate location of your lost phone.
This feature cannot work unless your phone is online, the location service is turned on, and the Find My Device is activated.
3. Calling Your Provider
Contacting your service provider is a good idea when you lose your phone. They can help you locate the phone, and they can also help with filing a police report. 
Contact information can be found on the official company website. When filing a report, include the following details:
Lost phone model and manufacturer.
Include a detailed description of your phone, including any recognizable features.
Estimated date and time of loss.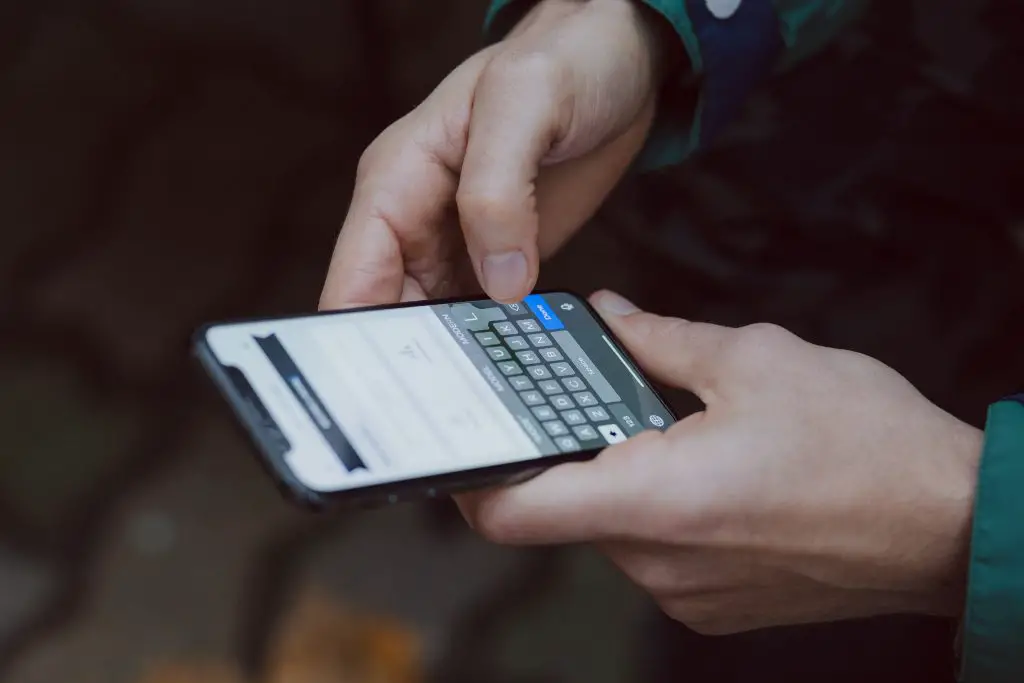 Can You Replace an Assurance Wireless Lost or Stolen Phone?
There are two ways to replace your lost or stolen Assurance Wireless phone.
By calling the assurance Wireless customer service
By starting the replacement process online
Assurance Wireless offers free replacement phones, but sometimes a replacement fee must be paid. You can file an Asurion claim with insurance or a device protection plan. 
Call the Assurance Wireless Customer Service—Lost Phone Replacement
Assurance Wireless replacement policies are pretty straightforward. Check them out:
To report a lost or stolen phone, call 1-888-321-5880 and submit a report.
You may be able to get a replacement phone for free if you qualify.
Customer service will inform you of the options available to you. 
You need to make a report as soon as you can to prevent others from using your account.
Replace the Assurance Wireless Lost Phone Online
As Assurance Wireless is part of Virgin Mobile, you can start the replacement process on their website. 
How do I Permanently Deactivate Assurance Wireless Lost or Stolen Phone?
Call 1-888-321-5880 for assistance in permanently deactivating your lost Assurance Wireless phone. If someone finds your phone, they won't be able to use up the remaining balance on your phone account. When explaining your missing phone to customer service, you can request it be deactivated. The service can be temporarily suspended or permanently deactivated.  
Conclusion
It's okay if your Assurance phone gets lost, and you can use the Find My app to locate your phone and get its current location. If you fail to find it, you can request a replacement. In addition, you can qualify for a new phone if you report it to Assurance Wireless customer support. 
Frequently Asked Questions
How do I report my government phone stolen?
When you lose your free government phone, immediately report it as lost or stolen. Next, you need to contact the service provider. Describe your phone in detail. Ask for your service to be turned off. Request a replacement as well. 

Can Assurance Wireless phones be tracked?
Assurance phones can't generally be tracked. However, if you have an in-built locator app on your phone and enabled it before you lost it, you can use the feature to track your phone. 

What phone company does Assurance Wireless use?
Assurance Wireless is a subsidiary of T-Mobile. The company provides free phone service and broadband internet access over its T-Mobile network. In addition, it provides eligible households with a free government phone and service plan through the Lifeline Assistance Program and Affordable Connectivity Program (ACP). Free unlimited data, free unlimited calling, free unlimited texting, and free monthly 10GB of mobile data are all included in the service plan. 

What phones can I use with my Assurance Wireless account?
You can use some Virgin Mobile phones through your Assurance Wireless account. This list excludes Super Model, Party Animal, Blackberry, and Android models. It will be necessary for you to use the phone that Assurance Wireless sends you. 
Some of the best models compatible with the Assurance Wireless account are:
1. LG Optimus F3
2. ZTE Prestige 2
3. Alcatel ONETOUCH Cinch
4. LG Aspire T40C
5. Samsung Entro Mobile Phone
6. Coolpad Illumina
7. Alcatel OneTouch Retro
8. ZTE Prestige 2
9. LG Aspire T40C
10. Kyocera Hydro Reach
11. ZTE Quest Plus
12. ANS Rapidz
13. Kyocera DuraForce XV+
14. Unimax U683CL
15. ANS Wiko Life
16. ZTE Tempo X
Do I have to pay for a replacement phone for Assurance Wireless?
You can request a replacement phone if it has been lost, damaged, or stolen. No charge applies to the new phone, but you do have to pay the replacement fee to get your new phone. The replacement fee is $20. Sometimes, a shipping charge will apply. It usually occurs once your replacement phone is delivered to you. Based on the current balance on your account, the amount charged will vary.    

What would happen if I lost my Assurance Wireless phone?
If you can't find your government-funded phone and are sure it's lost or stolen, you might be able to get a replacement if you follow some procedures. 
The first thing you need to do is confirm your phone is lost. Look around your home and possible places for your phone. If you cannot locate your phone, contact Assurance Wireless customer service. Ask them to suspend your phone service so no one can use your unused balance. 
You can then apply for a free Assurance Wireless replacement phone. However, you must claim your missing phone soon because your account will be suspended if you don't report it lost or stolen within 60 days.